Celebrities React To Chrissy Teigen's Cruel DMs To Project Runway's Michael Costello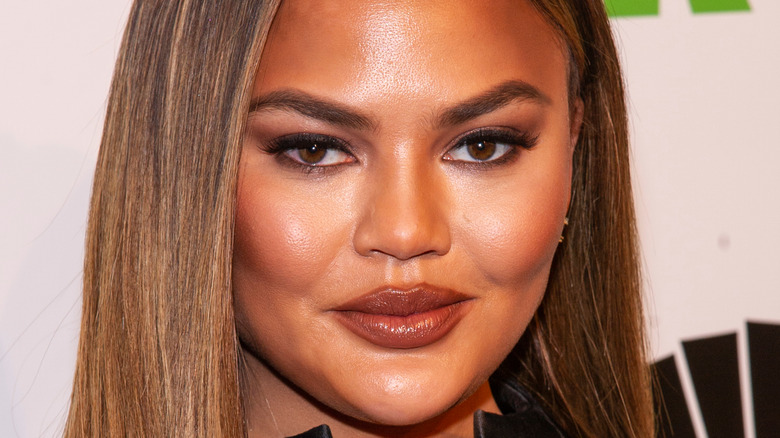 Shutterstock
Chrissy Teigen has been making headlines lately, but not for her usual quips and witty commentary on pop culture. Model Courtney Stodden revealed on May 10 in an interview with the Daily Beast that they were the victim of bullying at the hands of the "Cravings" author.
The "Sports Illustrated" model tweeted an apology, saying she was "mortified and sad at who I used to be." On June 14, nearly a month after the initial bullying accusations came out and Teigen's Cravings cookware line was dropped by major retailers like Target, Macy's, and Bloomingdales, the "Lip Sync Battle" star posted a lengthy, detailed apology via Medium taking responsibility for her past behavior, claiming she has changed. "There is simply no excuse for my past horrible tweets. My targets didn't deserve them," the mom-of-two wrote. "No one does. Many of them needed empathy, kindness, understanding and support, not my meanness masquerading as a kind of casual, edgy humor."
Stodden wasn't the only one subjected to Teigen's heinous remarks. Farrah Abraham, Quvenzhané Wallis, and Lindsay Lohan have all reportedly been the target of cyberbullying at the hands of Teigen. After her viral apology, former "Project Runway" star Michael Costello revealed he'd also been attacked on social media by the "Chrissy's Court" host. Read on to find out which celebrities came to Costello's defense.
Michael Costello received support from celebs before deactivating the comments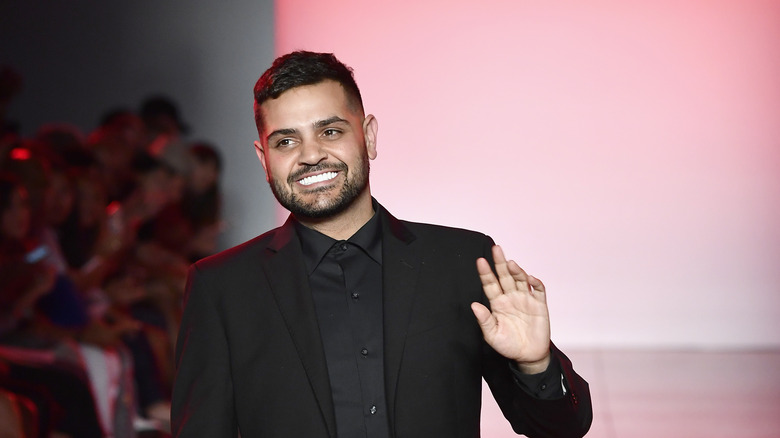 Frazer Harrison/Getty Images
The list of Chrissy Teigen's reported cyberbullying victims just keeps growing. Just hours after the cookbook author posted a lengthy apology, former "Project Runway" contestant Michael Costello took to Instagram and shared his experience with Teigen. He told his 1.3 million followers that he "didn't see the point of living" after Teigen allegedly told him, "You might as well be dead. Your career is over, just watch," among other horrific things.
The fashion designer wrote that after "living in fear" of Teigen, "I may never be okay, but today, I'm choosing to speak my truth." Costello received an outpour of support from celebrities after confessing that he had thoughts of suicide as recently as last week. While Costello has since appeared to turn off comments on the post, celebrities initially responded to his Instagram.
According to the Daily Mail, model April Love Geary wrote, "I'm really happy you're here with us today. You're a beautiful person." Former Miss Universe Olivia Culpo also showed her support: "I love you! You are strong for sharing Michael. I'm sorry you went through this." Former "Real Housewives of Orange County" star Gretchen Rossi criticized Teigen, commenting in part, "This disgusting person has shown over and over again who she is and what she is capable of." LeAnn Rimes left some kind words of advice, "Never let anyone steal you light or your life. I am sending you so much love and healing."
Looks like Teigen may have more self-reflection to do. 
If you or anyone you know is having suicidal thoughts, please call the National Suicide Prevention Lifeline​ at​ 1-800-273-TALK (8255)​.