Why Did Angelina Jolie And Jonny Lee Miller Get Divorced?
Shutterstock
There's no hard feelings between Angelina Jolie and Jonny Lee Miller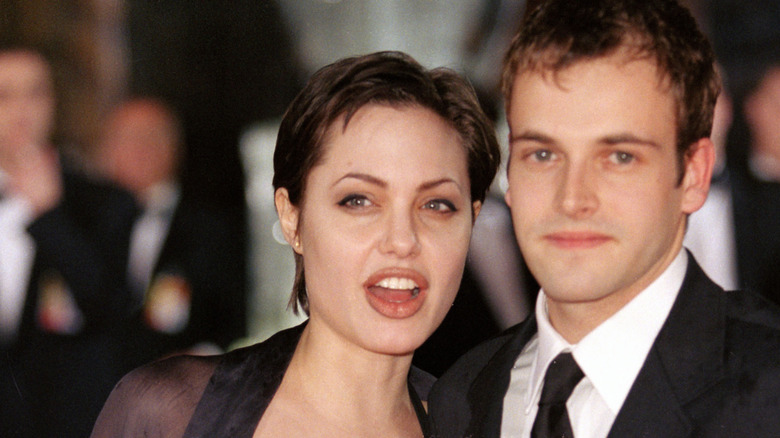 Antony Jones/Getty Images
Although Jonny Lee Miller moved to Los Angeles to London to be with Angelina Jolie, she had a hard time adjusting to marriage, per the Mirror.
"You're suddenly somebody's wife. And you're like, 'Oh, I'm half of a couple now. I've lost me,'" she said. "We went on some morning show, and they threw rice on us and they gave us toasters. I was thinking, 'I need to get myself back.'" However, she believed she was the reason the marriage didn't last, telling the Calgary Sun (via the Mirror), it was a challenge to "be present enough, physically or emotionally, in relationships to get serious." Jolie spent a lot of time building her career, which meant a lot of travel. She did emphasize that "Jonny and I never fought and we never hurt each other. I really wanted to be his wife. I really wanted to commit."
As for Miller, he had nothing but good things to say about his ex-wife, per Heavy. "There are no regrets and no bitterness," he said. "Marriage was something that didn't work out, and I had to make the decision sooner or later. I decided to make it sooner." In 2017, he told the Brampton Guardian they were "still friends." Jolie echoed those sentiments in a 2014 Hello! report. Jolie even visited his Brooklyn apartment in June 2021, but they do not seem to be rekindling their romance anytime soon, per People.