Katy Perry's Sneaky Tribute To Jennifer Lopez And Ben Affleck Has Fans Freaking Out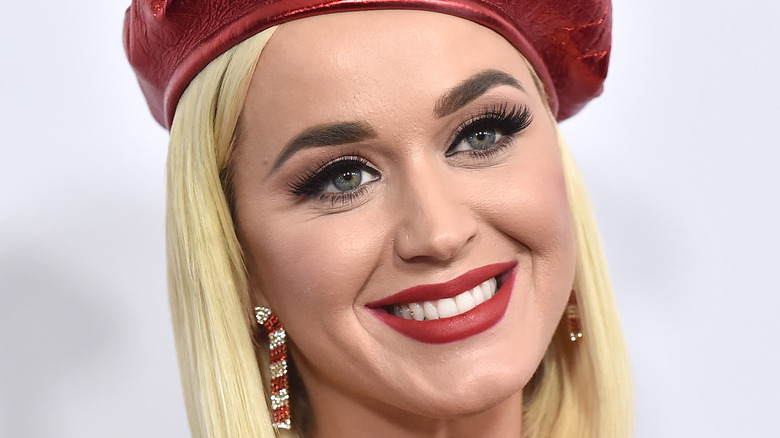 Shutterstock
It looks like Katy Perry is here for Jennifer Lopez and Ben Affleck's rekindled romance. While the mother of one shared photos from her romantic Italian getaway with fiance Orlando Bloom via Instagram on June 16, fans were quick to notice a screenshot of Bennifer's viral makeout video buried between photos from the "American Idol" judge's vacation. 
Simply captioning the telling montage with a spaghetti emoji, her fans took to the comments to echo in her apparent support for the beloved duo. "OMG the Bennifer pic. I screamed Katy," one person wrote, while another added, "Dying with the Jlo+Ben photo!!!" Although some people appreciated Perry's sneaky nod to the pair, others found her picture to be a little off base. 
"What the random," another user commented, adding, "the bennifer pic." Someone else asked the singer, "Katy what are you doing with the Jlo and Ben pic?" While her cheers for the couple may have come from left field, she clearly is just as thrilled by their reunion as we are. Keep scrolling for more details.
Katy Perry seems to love her fellow celebrity power couple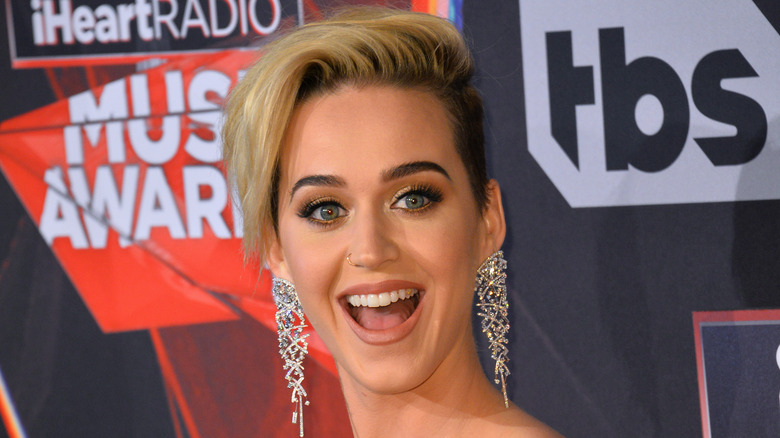 Shutterstock
It unclear why Katy Perry used her vacation slideshow to cheer on Ben Affleck and Jennifer Lopez, considering we don't know all that much about Perry and Lopez's relationship. Aside from the awkward run-in they had in the bathroom at the 2019 Met Gala when JLo walked past the "Fireworks" singer as she changed into her famous cheeseburger outfit, we haven't seen the ladies cross paths all that often. Although Perry succeeded Lopez as a judge on "American Idol," their relationship has seemed nonexistent until now. 
But while Perry's motive for the post is unknown, she could just be one of the many people loving the duo's reconciliation. The pair were previously engaged in 2002, but things didn't work out and they went on to have families of their own. But after nearly 20 years apart, they sparked relationship rumors in April 2021, just right after Lopez broke off her engagement to Alex Rodriguez, per Page Six. Since then, the pair have been spotted in each other's company on several occasions, but they finally gave the people what they wanted when a video of them kissing at a dinner table in Malibu made headlines in June. 
It looks like Perry is just here to support another celebrity power couple.