Why Emma Bunton Nearly Wasn't A Spice Girl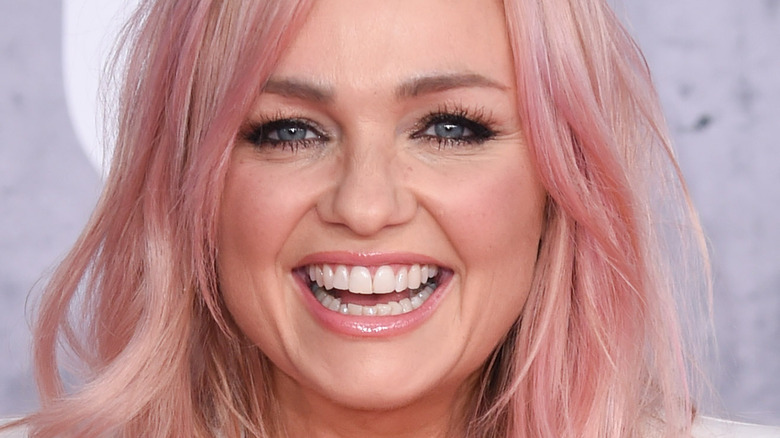 Shutterstock
Emma Bunton, also known as Baby Spice, rose to fame as one-fifth of the Spice Girls in the 1990s. The hit-making group became a phenomenon and was idolized by young girls and boys all around the world. According to The Official Charts, the British singers achieved an impressive nine No. 1 singles, along with two chart-topping albums. As noted by Chart Masters, their iconic debut album, "Spice," sold more than 21.9 million copies globally.
As previously reported by Nicki Swift, the last time the Spice Girls performed together was in 2019 for a U.K. and Ireland stadium tour. Even though original member Victoria Beckham, also known as Posh Spice, didn't participate, the shows were still a huge success. The "Say You'll Be There" entertainers sold 700,000 tickets and made a £200 million ($283 million) profit from playing concerts in just one territory, per The Sun.
Prior to becoming a household name as a singer, Bunton already started to get her foot in the door. According to Digital Spy, she had cameos in "EastEnders," "The Bill," and drama "To Play The King." Even though being a member of the Spice Girls is something Bunton will always be remembered for, she almost wasn't going to be a part of the legendary fivesome. Keep reading to find out more.
Emma Bunton was asked to be a part of the group after members left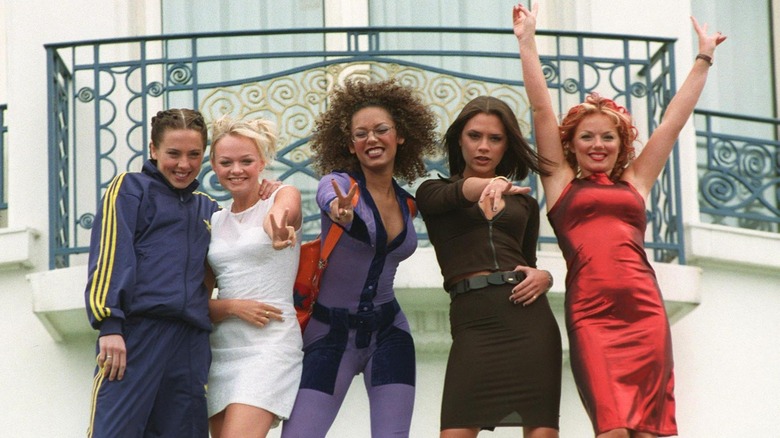 Shutterstock
While most fans around the world know Emma Bunton as Baby Spice, there was almost a moment where she may have had a completely different career.
As mentioned in the Spice Girls' 2012 documentary "Viva Forever," Mel C, also known as Sporty Spice, revealed that she and four other original members had been working as a five-piece without Bunton. According to Digital Spy, the original line-up was called Touch. One of the founding members, Michelle Stephenson, wasn't sure about remaining in the group as she was debating on focusing on her studies. Mel expressed that "just wasn't good enough," as they were looking for "100% commitment, so she had to go," explaining it was a "mutual decision" with their management.
While the Spice Girls were on the hunt for another singer to join the group, Bunton attended an audition and sang SWV's classic "Right Here." The aspiring singer at the time was told to meet her bandmates — Mel C, Geri Halliwell, Victoria Beckham, and Mel B — at a train station, where they met for the first time and bonded quickly. "From that moment, when it was the five of us, we knew that was it," Mel C stated. The rest? It was definitely history. Girl Power was on its way and there was no stopping them.