How Corey Hawkins Got His Role In In The Heights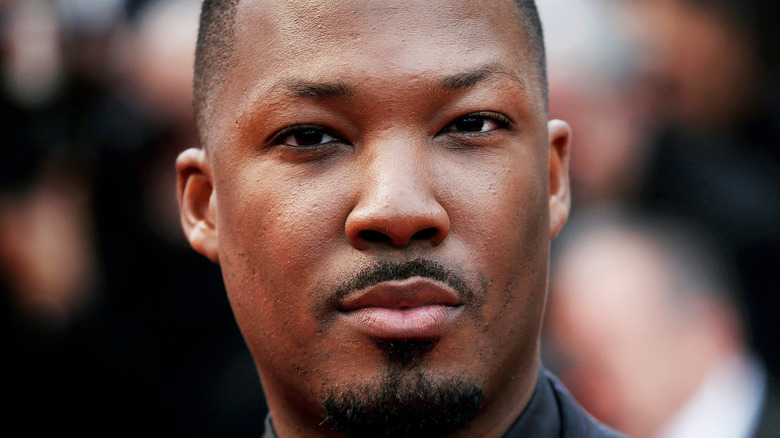 Shutterstock
"In the Heights" revived the summer movie season when it hit theatres and HBO Max on June 11. The Broadway musical-turned-movie-musical adaptation tells the story of a Washington Heights neighborhood in Upper Manhattan in New York City, where its community members are looking for a better life. Created by Lin-Manuel Miranda, who has spoken out about criticisms regarding representation in the casting, the film stars Anthony Ramos, Melissa Barrera, Leslie Grace, and Corey Hawkins, per IMDb.
For many viewers, Hawkins' name may be unfamiliar, but the actor has been steadily rising up the ranks in Hollywood in the past several years. Per PopSugar, Hawkins graduated from Juilliard, the prestigious performing arts school which counts Viola Davis and Anthony Mackie as its alumnus. He also starred in several big movies, including 2015's "Straight Outta Compton" and 2017's "Kong: Skull Island." But while he auditioned for those parts traditionally through casting calls, he had a different experience with how he was cast in "In the Heights." Find out how Hawkins got the part below.
Corey Hawkins informally auditioned for 'In the Heights'
Shutterstock
Given his merit in performing arts, Corey Hawkins could've easily auditioned for his role as Benny in "In the Heights," but he had a rather roundabout way of getting the role. Hawkins informally auditioned for the part at the 2017 U.S. Open Tennis Tournament when he was asked to sing "God Bless America" before the men's singles final — and Lin-Manuel Miranda happened to be in the audience. "I was like, 'So, you all want me to do what?'" Hawkins recalled in an interview with Esquire on June 11 about a call he received from the producers of the tennis tournament. "They were like, 'Sing "God Bless America" while the planes fly over.' I'm like, 'Okay.'"
The funny thing was Hawkins wasn't even in New York when he got the call; he was filming in Toronto, Canada and had to take a direct flight to Queens. Within a day, Hawkins performed the anthem to 23,000 people in Arthur Ashe Stadium, including Miranda, who was more than impressed with his performance. The playwright later offered Hawkins the role.
It was a full circle moment for Hawkins, who also told the outlet that "In the Heights" was the first musical he ever saw when he moved to New York for his degree. Maybe the role was destined for him all along.