This Is How Far Addison Rae Got In School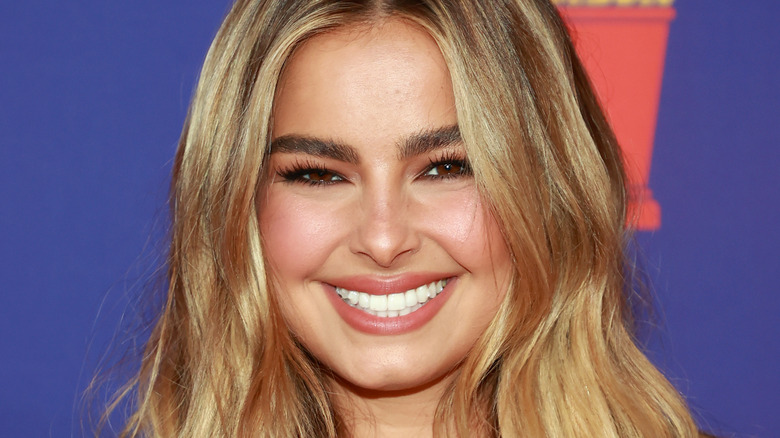 Matt Winkelmeyer/2021 Mtv Movie And Tv Awards/Getty Images
Addison Rae is one of Hollywood's hottest rising stars thanks to TikTok. The dancer rose to fame on the popular app after joining in 2019, and has since become its second-most followed user after Charlie D'Amelio. Yet, the Louisiana native is more than just a social media personality, she recently added acting and singing to her credits.
So far, Rae has released her debut single "Obsessed," has a leading movie role in the "He's All That" remake, and became Kourtney Kardashian's best friend. Yet, unlike some of her peers, Rae didn't grow up in Hollywood and wasn't a child star. In fact, she was attending college when her career started to take off. Rae explained how it all began on "Who's In My Bathroom," saying, "I didn't have TikTok in high school. I downloaded it in the summer after I graduated. I was going to go to college." 
In fact, Rae had her sights set on something entirely different than fame at the time, which was becoming part of the Louisiana State University dance team. She even missed her prom to try out for the team, telling Seventeen, "It was kind of a priorities thing at that point," adding, "it was really important for me to make this tryout and try my best to hopefully become a Tiger Girl." Surprisingly, the now-famous dancer didn't make the team; a blessing in disguise. Rae explained, "I remember I was like, what am I going to do with my life? I downloaded TikTok."
Addison Rae dropped out of college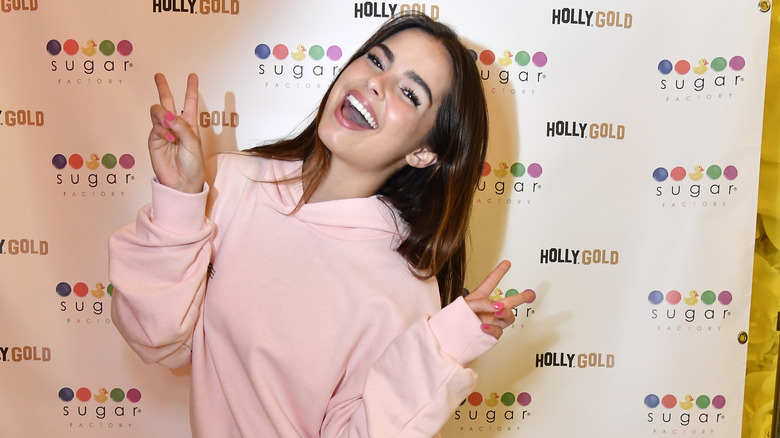 Frazer Harrison/Getty Images
Addison Rae may be a big star these days but at one point she was just a regular college student ... well, sort of. In 2019, Rae graduated high school and that fall, started attending Louisiana State University, where she planned to study broadcast journalism. Rae revealed on her podcast "Mama Knows Best"(via Seventeen) that her family also moved to Baton Rouge, La. so she could save money on a dorm and meal plan.
Rae started blowing up on TikTok and realized it was something special during LSU's orientation week. She explained, "They [students] were like, 'Oh my gosh, my sister follows you on TikTok." It continued, with Rae revealing to Forbes, "My name would be called out when I was walking to class, which was pretty mind-blowing," adding that fellow students would even ask for photos.
Eventually, Rae decided to drop out of college and move to Los Angeles, Calif. The TikToker said on her podcast, "After a while [my dad] was like, 'You know what, whatever. If you really believe that you're going to do this and you're going to make it work and you have a plan, do it." While Rae didn't finish college, she refers to it as "a really fun and exciting time."  She also admitted, "I would like to go back to finish my degree." But Rae knows she made the right decision, adding, "I feel the opportunities I have are very close to where I was heading."