Erika Girardi Speaks Out About Her Divorce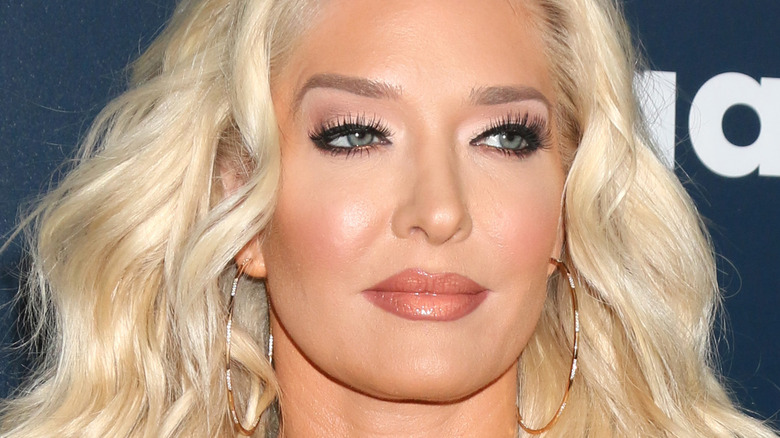 Shutterstock
It's been over six months since Erika Girardi shocked fans and filed for divorce from Tom Girardi, her husband of 21 years. The pair's 33-year age difference has been a storyline on the "Real Housewives of Beverly Hills," which Erika has been on since Season 6. Erika, also known to some as Erika Jayne, her pop star alter-ego, asked for spousal support when she filed. Tom replied asking the court to terminate the court's ability to award spousal support and asked that she cover the attorney fees, getting their divorce proceedings off to a rocky start per People.
A month after the "XXPEN$IVE" singer filed for divorce and the high-powered L.A. lawyer were accused of using their divorce to embezzle money from Tom's clients, who were victims of a plane crash, per People. Erika then revealed that the reason for her divorce was due to Tom's infidelity. "The reason she divorced Tom is because he was cheating on her with multiple women," an insider claimed to People. "She's known about his infidelity for years" and "wanted to try and save the marriage," the source continued.
Aside from her official statement made shortly after filing for divorce, Erika has not spoken publicly about the divorce or legal proceedings — until now. Read on to see what she has to say.
Erika Girardi reveals new details about her divorce on "RHOBH"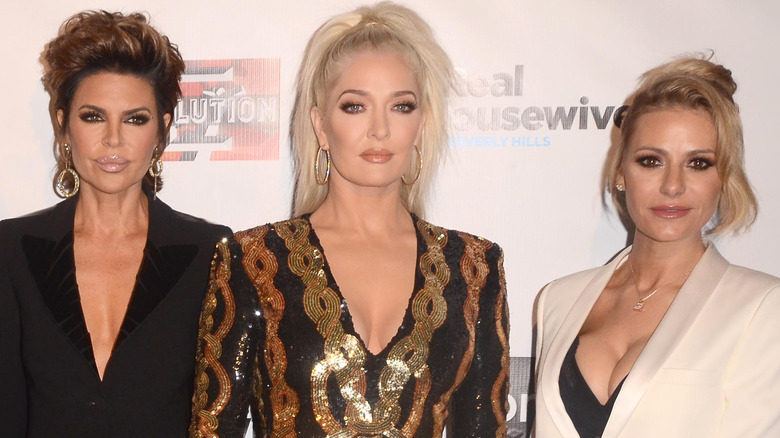 Shutterstock
After months of press coverage and no word from Erika Girardi aside from an official statement, fans of "Real Housewives of Beverly Hills" finally got some insight on her divorce from Tom Girardi. On the most recent episode of the reality show, Erika sent her co-stars a text message informing them of the news, which read, "Ladies, I truly consider you my close friends. And this is why I'm reaching out to tell you that I filed for divorce this morning. Thank you for supporting me. This will be tough."
The ladies appeared surprised, fellow housewives Kyle Richards, Dorit Kemsley, and Lisa Rinna, who've known Erika for years, all said they had no idea this was coming. "There's so many layers to this divorce," the "Painkllr" singer revealed. "It's so f**king complicated. It's very difficult to explain." When it comes to discussing the issue with her friends face-to-face, the former "Chicago" star noted it would be difficult. "You know, I'm sure that they were very shocked and that they're going to have a lot of questions," per People.
The episode ended with the ladies discussing Erika's divorce filing and the suddenness of it, when she shows up to the party they're at co-star Sutton Stracke's home. "To be continued..." appeared at the bottom of the screen, forcing fans to wait another week to see how Erika addresses the divorce in person. Stay tuned!