Why You Won't See Rick Leventhal On Fox News Anymore
Rick Leventhal is known for his news coverage on Fox News, but reality TV fans probably know him as the husband of Kelly Dodd on "The Real Housewives of Orange County."
The pair became a couple in August 2019 and Rick proposed a few months later, per People. Kelly was clearly over the moon, telling the outlet in November 2019, "I'm beyond excited for our future together." "Rick is my best friend. My partner in crime. I'm so in love. I can't believe this happened to me. I feel like I just won the lottery." Rick echoed her sentiments, saying he was the "luckiest guy on earth." The couple kept the whirlwind romance going and married on October 10, 2020, in an "intimate" California ceremony, per People. 
It appears Leventhal is forever basking in the honeymoon stage of his marriage, or at least, his honeymoon stage with Fox News is over. Viewers will not be seeing much of him on their screens anymore. Keep reading for more details.
Rick Leventhal is leaving Fox News to focus on his wife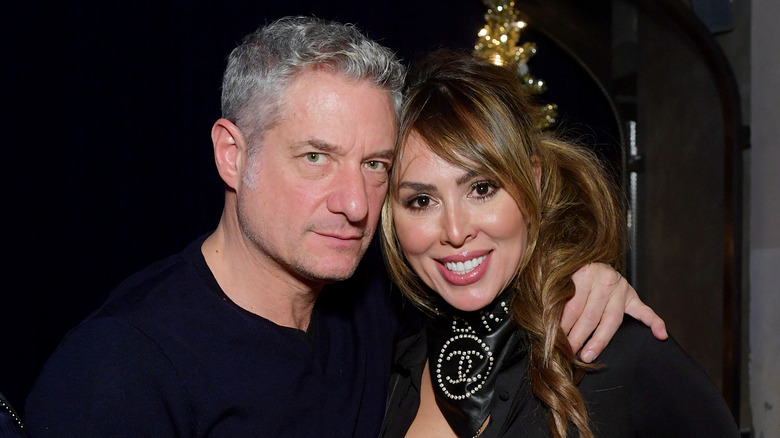 Ben Gabbe/Getty Images
Rick Leventhal will no longer appear on Fox News, according to Page Six. Per the outlet, Rick is wrapping up 20 years at the network to enjoy life with his wife Kelly Dodd in California. It appears he will be missed, as a Fox News spokesperson told the outlet, "Rick Leventhal's work as a senior correspondent for Fox News Channel has been remarkable — from being one of the first reporters at the scene on 9/11, to covering the Iraq War, the War on Terror in Afghanistan, decades of major hurricanes, the death of Osama bin Laden, the Sandy Hook massacre, the Boston Marathon bombing, and a prisoner manhunt at Dannemora — he delivered vivid and powerful journalism that became a signature part of the network's history."
However, it seems the news of his departure wasn't a total surprise. Rick previously requested to "relocate to California" "to spend more time with Dodd." As Page Six Wrote, Rick "no longer wanted to report on breaking news and preferred to remain in California instead of traveling across the country — while still commanding his high salary — which didn't jibe with his job description."
Rick's last day at Fox News is June 28 and then he's going back to Cali for good. Meanwhile, Kelly isn't appearing on Season 16 of "RHOC," so both of them are taking a step back to enjoy each other.