Carson Kressley Was In A Relationship With This Former NFL Player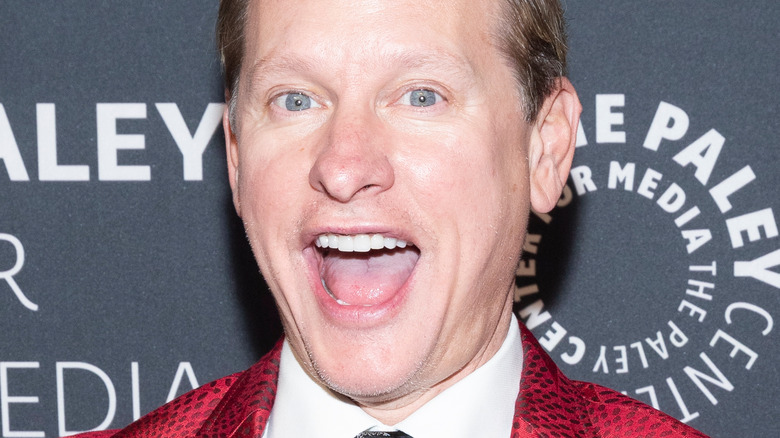 Shutterstock
While the Fab Five of the current Netflix "Queer Eye" reboot are famous all their own, it doesn't mean the members of the first generation of the hit reality show have faded from the spotlight. For proof, look no further than a recent encounter gossip outlet TMZ had with Carson Kressley, the original interior design virtuoso for the first iteration of the beloved Bravo series. During the surprise encounter, which took place at LAX, Kressley revealed a previously unknown tidbit about his romantic past — one that all began after TMZ asked the reality star about his thoughts on American football, strangely enough.
Indeed, the question TMZ posited to Kressley was as to whether queer men can play football — one that was met with a response that it's "insane" if people think otherwise, per Kressley. Considering June is widely acknowledged as a month-long celebration of LGBTQ Pride, the question appeared to be somewhat timely. Weeks prior to the impromptu interview, the NFL came out in support of LGBTQ Pride in an Instagram post, per OutSports. (While many praised the NFL for the move, other football fans responded negatively to the post, with many vowing to unfollow the NFL's social media accounts until Pride month is over.) 
But what TMZ possibly didn't anticipate was Kressley pointedly admitting that he had dated a gay NFL player himself.
Carson Kressley only had nice to things to say about his ex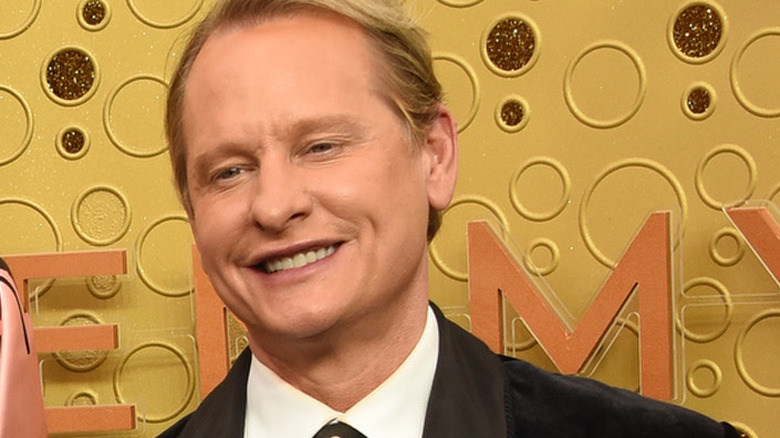 Shutterstock
During his surprise encounter with TMZ at LAX, Carson Kressley revealed that his opinions on whether queer men can play in the NFL feasibly hit closer to home. The reason? He had dated an NFL player himself. Not only that, but the ex-in-question is none other than Esera Tuaolo, a former lineman for the Atlanta Falcons. (Tuaolo, who came out in 2002, became the third former player in the NFL to do so following the conclusion of his athletic career in 1999.) 
"I once went out with a football player who was in the Super Bowl, so there," the first-generation "Queer Eye" expert told TMZ of Tuaolo. (As TMZ noted, Tuaolo played in the Super Bowl during the last year of his nearly decade-long tenure with the Falcons.) Though Kressley didn't go into details about their time together as romantic partners, he did clarify that to this day, Tuaolo is "a friend of mine," adding that the former athlete is "awfully nice" and "can sing and do other things."
Indeed, Tuaolo is just as accomplished as Kressley said, if not more. Since his NFL retirement, Tuaolo has not only concentrated on his talent as a singer, going as far as to appear in season 13 of "The Voice," but has worked extensively as an LGBTQ activist, especially regarding diversity and LGBTQ inclusion in the world of sports.