Has Jonny Lee Miller Already Met Angelina Jolie's Kids?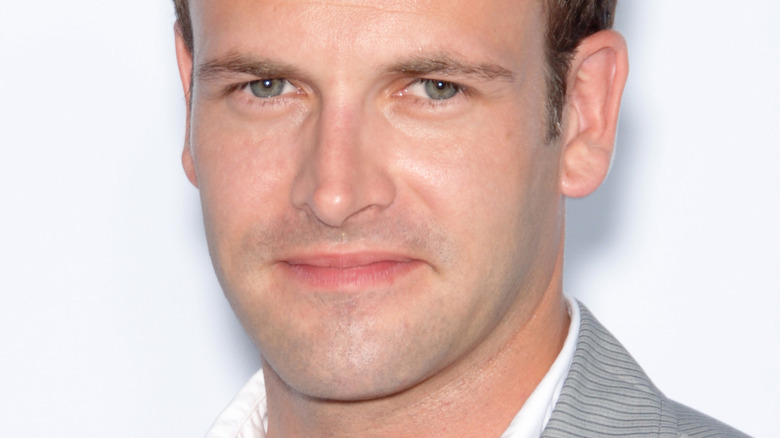 Shutterstock
In a year when Ben Affleck and Jennifer Lopez have reunited in a redux of Bennifer 1.0 (and quickly too, following the latter's April split from Alex Rodriguez), it seems Angelina Jolie might be seeking companionship from her past as well. On June 11, Jolie surprised the world by entering ex-husband Jonny Lee Miller's Brooklyn apartment building with a wine bottle in hand and zero entourage or security, Page Six reported. As the outlet noted, Jolie departed Miller's residence alone three hours later. That sure sounds like something's a-brewing! 
As per a 2004 B magazine interview (via the Mirror), Jolie had called divorcing Miller "probably the dumbest thing I've ever done." This took place, of course, one year after she divorced her second husband, Billy Bob Thornton, suggesting Miller might have never left Jolie's mind.
Jolie also told The Calgary-Sun (via the Daily Mail) the timing back in the 1990s might have been off for her and Miller. "Jonny and I never fought and we never hurt each other... He deserves more than I am prepared to give at this time in my life, but there is a very good possibility that we could get married again some time in the future." Could that "time" be the fateful year of 2021? Read on for details about whether Jolie's ex-husband has met her children.
Angelina Jolie's sons Knox and Pax seemingly got along with Jonny Lee Miller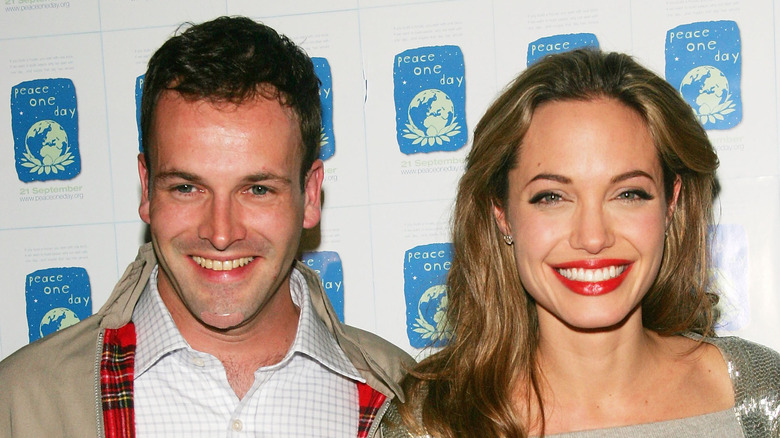 Evan Agostini/Getty Images
Is ex-husband Jonny Lee Miller a rekindled flame or just a family friend to Angelina Jolie? During the latter's June family trip to New York City, it would appear Miller, who resides in Brooklyn, has met her sons Knox and Pax, reported The Sun. After Jolie was seen visiting Miller's apartment by herself on June 11, she was photographed doing the same with youngest son Knox on June 15 and son Pax the next day. 
Per a Sun insider, Jolie long planned to see her ex on this trip with her six kids. "Knox is a sweet kid, and I imagine she decided he was the easiest one to begin introductions with," the insider source explained. Moreover, Pax was allegedly eager to "meet this guy she's always spoken so fondly about," the insider said.
The rest of the children's stay in the Empire State consisted of "educational trips," with Jolie reportedly tailoring the experience to each of her brood's interests. That meant, per the source, science museums for Pax and Knox and art galleries for Shiloh, Zahara, and Vivienne. For Zahara, whom the source described as "her mom's mini-me when it comes to fashion," Jolie took the 16-year-old shopping (lucky gal!). Amidst all the ongoing custody drama with ex (and father to the six kids) Brad Pitt, per AP News, it's nice to see Jolie and her kids enjoying some quality vacation time as a family!