Golnesa Gharachedaghi Accuses Kelly Dodd Of Disrespecting Her Culture In Fiery Post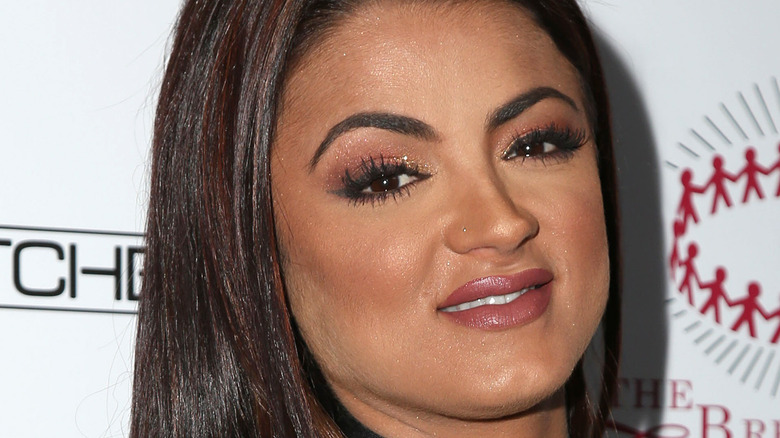 Shutterstock
Just because she's not returning to "The Real Housewives Of Orange County" next season doesn't mean that Kelly Dodd is going to stop speaking her mind and starting beef with her co-workers. In the days following her firing, she's accused "RHOC" cast mate Braunwyn Windham-Burke of being behind the cast shake-up (and of being a bad mother, something Kelly can't help but toss into any feud) and started beef with "Shahs Of Sunset" star Golnesa Gharachedaghi, which continues to escalate.  
After going back and forth on social media for an entire day, Golnesa Gharachedaghi is now accusing Kelly of disrespecting her culture. In response to a video Kelly posted in which she calls Golnesa "Goulash" and insists she doesn't know her or her show (despite admitting at an "RHOC"reunion years ago that she would want to be on the show), GG fired back on social media. She captioned a repost of Kelly's video, "I was born almost practically deaf and I have to wear hearing aids to hear a little better and sometimes I miss it but did you just disrespect MY CULTURE by purposely saying my name like that? I would've thought getting fired for being a racist would've been a big enough lesson but I forgot we're talking about a privileged person that doesn't need to change their ways. You are a bona-fide bully Ms. Dodd."
And Lochnesa, as she is called when she pops off on "Shahs," didn't stop there, of course. Read on to see what else GG has to say about Bravo's decision to boot Kelly from "RHOC."
GG says 'good riddance' to Kelly Dodd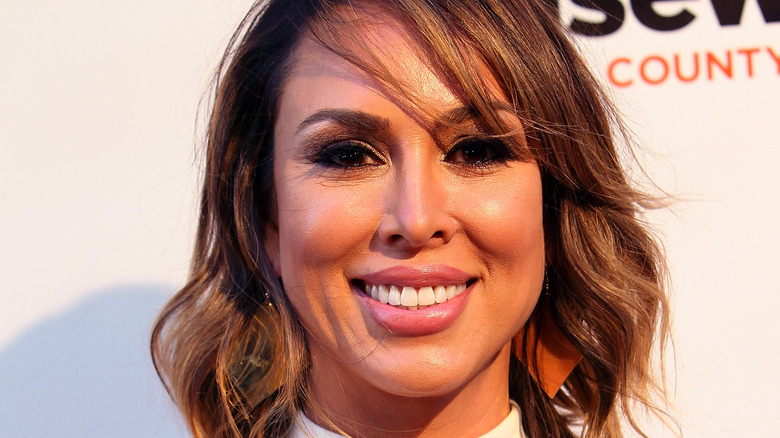 David Livingston/Getty Images
Golnesa Gharachedaghi went on in her Instagram caption after Kelly Dodd called her "Goulash," which is a type of stew originating in Eastern Europe. Although GG is Iranian, it's clear that Kelly meant it as an insult, or something "foreign," from her video, especially given her history of a lack of cultural awareness — after all, she did claim she was Black once, though later explained she just meant she was half Mexican. 
In any case, GG called Kelly a bully and then added, "I am so glad for your departure because when Bravo decided to create the first ever show about Middle Easterns on an American network called Shahs of Sunset, and the many other shows about different cultures, they also said f*ck you to racism and the people whose souls are tainted, so good riddance. And finally, why did you post and delete this video, Ms. Dodd? Did you realize your racist side came out so naturally and that it needed to be deleted? One can only wonder... either way, I'm still waiting for you at the karma cafe." 
This beef has been going on for days now, and now that Kelly has taken it to the next level with offensive name calling, it's not likely to end anytime soon. For now, all we can do is take bets as to when Kelly will be issuing an apology via her Notes app on the 'Gram claiming that she doesn't know what goulash is either.