The Tragic Death Of Champ Biden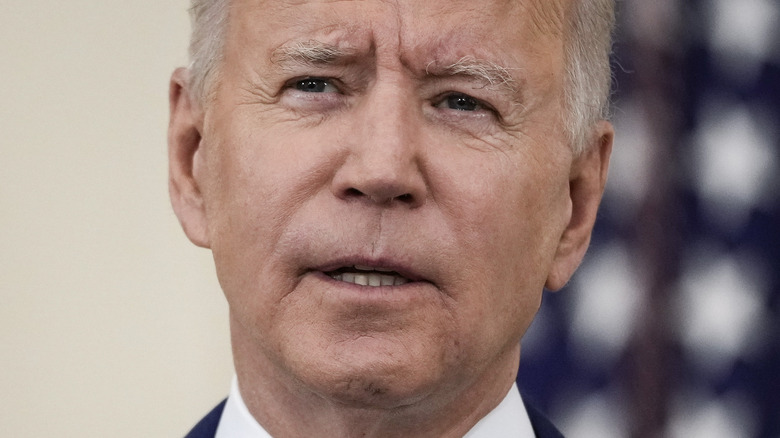 Drew Angerer/Getty Images
Just five months after President Joe Biden's inauguration in January 2021, one of his dogs has died. The president revealed the news on Instagram and Twitter on June 19, sharing that German shepherd Champ "passed away peacefully at home." "Our family lost our loving companion Champ today. I will miss him," Biden wrote. Simple and straightforward, the president's message conveys just how much the pup meant to him.
When Biden took office, he resumed the presidential tradition of having dogs in the White House. Unlike the vast majority of U.S. presidents, former president Donald Trump didn't have a dog. Biden's pets also made history when he took office; his second dog, Major, was the first shelter rescue dog in the White House. (Unfortunately, Major faced some behavioral issues after arriving in his new home and was temporarily sent back to Delaware after multiple "biting incidents.")
Keep reading to see what else the president said about his late dog, Champ.
Champ was there for the Biden family in good times and in bad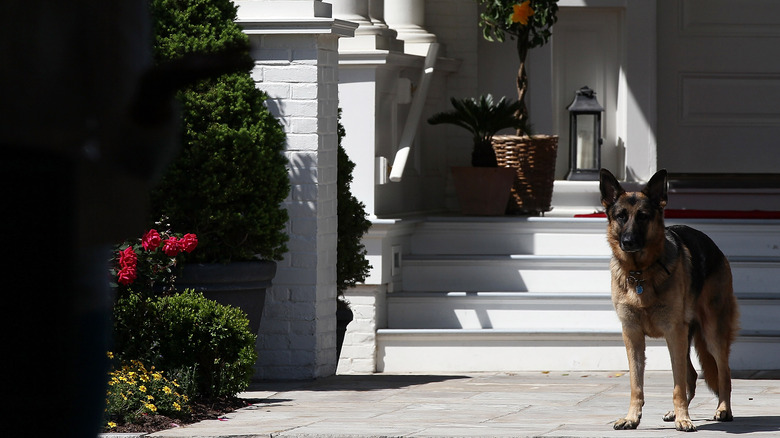 Win Mcnamee/Getty Images
Through thick and thin, pets are there for their owners, and it was no different with Champ Biden. "In his younger days, he was happiest chasing golf balls on the front lawn of the Naval Observatory or racing to catch our grandchildren as they ran around our backyard in Delaware," President Joe Biden wrote on Instagram. "In our most joyful moments and in our most grief-stricken days, he was there with us, sensitive to our every unspoken feeling and emotion."
Tributes to the Biden family poured in on June 19 after Biden shared the news. White House Director of Digital Strategy Rob Flaherty shared a sweet picture of the president holding a much-younger Champ, writing, "This photo of Champ as a puppy gets me every time." "I'll always be Champ's number one fan. May you find all the golf balls you deserve," tweeted White House Director of Message Planning Meghan Hays.
The bond between pets and their owners is a special one, whether they're average citizens or presidents of the country. Champ and his sweet smile are sure to be missed.