The Truth Behind The Images In Meghan Markle's Book The Bench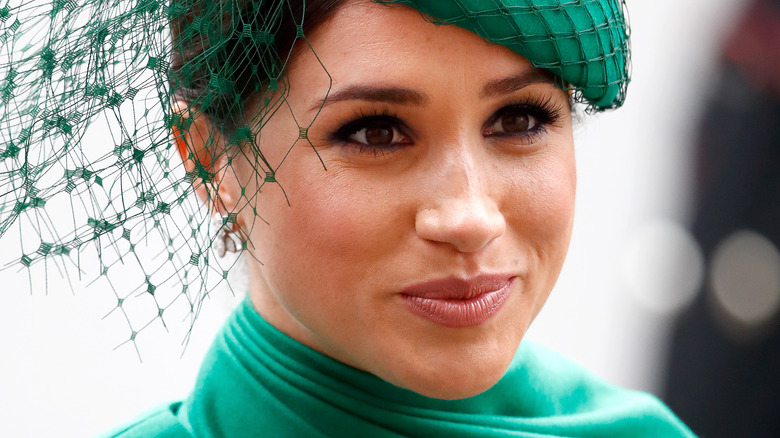 Max Mumby/indigo/Getty Images
Meghan Markle's sweet Father's Day gift for Prince Harry has become a new children's book. According to an NPR interview, Meghan's NY Times best-selling book "The Bench" took inspiration from that touching gift. The duchess got her husband a bench for his first Father's Day after their son, Archie, was born, as "a place for him to have as a bit of a home base with our son." Accompanying the sentimental present was a poem on a small plaque that read in part: "This is your bench / Where life will begin / For you and our son / Our baby, our kin."
The poem has now become a best-selling illustrated children's book, according to the Daily Mail. "The Bench," published in 2021, is all about the quiet, loving moments of bonding between fathers and sons — and it was also inspired by many of the sweet memories Meghan has seen Prince Harry and Archie share. "Those lived experiences, from my observation, are the things that I infused in this poem," Meghan told NPR. 
As for the illustrations, Meghan turned to an award-winning artist to bring the images of "The Bench" to life.
The images in Meghan Markle's book 'The Bench' were created by an acclaimed artist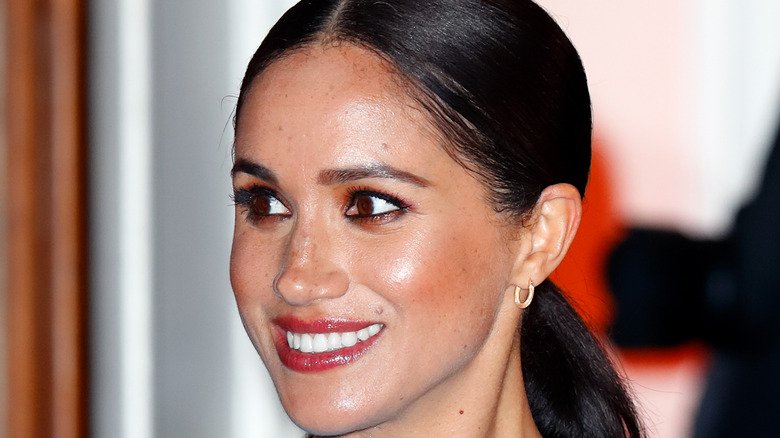 Max Mumby/indigo/Getty Images
For the illustrations in Meghan Markle's children's book "The Bench," the Duchess of Sussex asked Christian Robinson, a renowned and award-winning illustrator and animator, to bring the poem to life. He's best known for critically acclaimed picture books like "Milo Imagines the World" and "Last Stop on Market Street," according to his Simon & Schuster publisher's site. He told NPR it was a "no-brainer" to say yes to working with Meghan on "The Bench."
Together they devised an "ethereal and light" aesthetic for the book in a medium that Robinson doesn't often use, per NPR. Usually, the artist works with acrylic and cut-out pieces of paper, but Meghan wanted him to use watercolors for "The Bench" images, which contains illustrations of Archie and Prince Harry, as well as BIPOC families and military families. 
"Growing up, I remember so much how it felt to not see yourself represented," Meghan told NPR. "Any child or any family hopefully can open this book and see themselves in it, whether that means glasses or freckled or a different body shape or a different ethnicity or religion."