The Real Reason Drake And Sophie Brussaux Struggled With Co-Parenting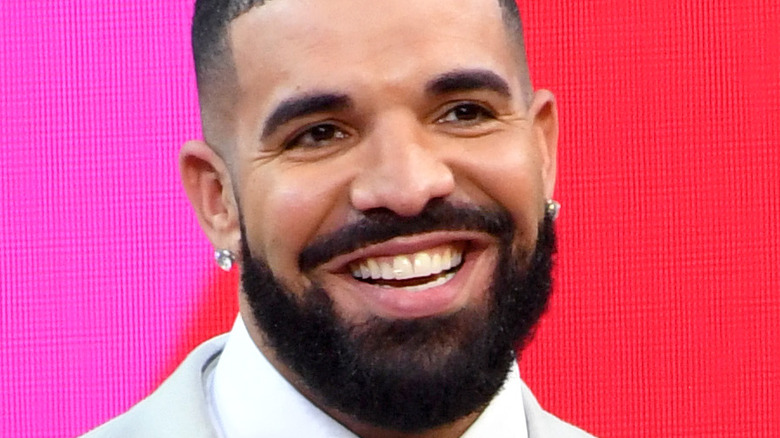 Kevin Mazur/Getty Images
Back in December 2020, a source close to Drake revealed exclusively to Us Weekly that he and former partner Sophie Brussaux were "very happily co-parenting" their shared 3-year-old son, Adonis. "Adonis is a very happy little boy," said the source, who confirmed that the rapper (real name: Aubrey Drake Graham) and the model were both living in Toronto and providing stable homes for the little boy. 
While Drake and Brussaux have managed to work through their differences and bring up their shared child in a healthy environment, things weren't always smooth sailing between the pair. In fact, there was a time when Drake and Brussaux were at odds, mostly because Drake wouldn't fully acknowledge Adonis until after a DNA test confirmed Adonis's paternity. And this was even despite the fact that Pusha T rapped about Adonis in his infamous diss track, "The Book of Adidon," which caused an irreparable rift between Pusha T and Drake.
Keep reading for more details about Drake's transition into fatherhood.
Drake ran into a 'really weird pending situation' with his son's DNA test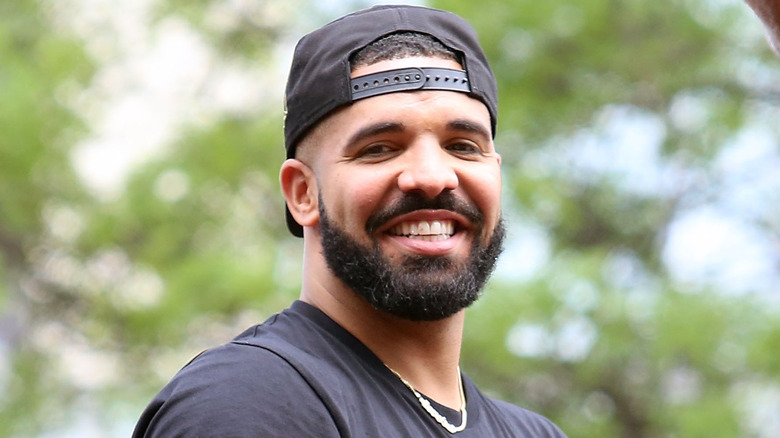 Isaiah Trickey/Getty Images
"To be honest with you, I did a DNA test for my son and it came back to us and it said the DNA test got ruined in transit and they couldn't be 100% sure that [he] was my son or not," Drake said on an episode of the "Rap Radar" podcast in December 2019. "I was in a really weird pending situation where I didn't want to go tell the world that [he] was my son and it wasn't."
Drake also said that by sharing information about his son, his professional relationship with Pusha T was all but over. "It wasn't even about battle rap," he said. And though Drake continued to keep his son off of social media, he posted that he "loved and missed" his beautiful family on Instagram shortly before the pandemic went into full swing in Canada. He also then brought Adonis on stage at the Billboard Music Awards this past May.
Brussaux, too, isn't shy about sharing pictures of Adonis, and she proved that when she posted a photo of her beloved son on his third birthday in October 2020. "Three years ago, I was finally meeting you for the first time," Brussaux wrote on Instagram alongside a picture of Adonis. "I'm so proud of the little man you're becoming, I love you more than life. The world is YOURS!"