The Truth About Jan From RuPaul's Drag Race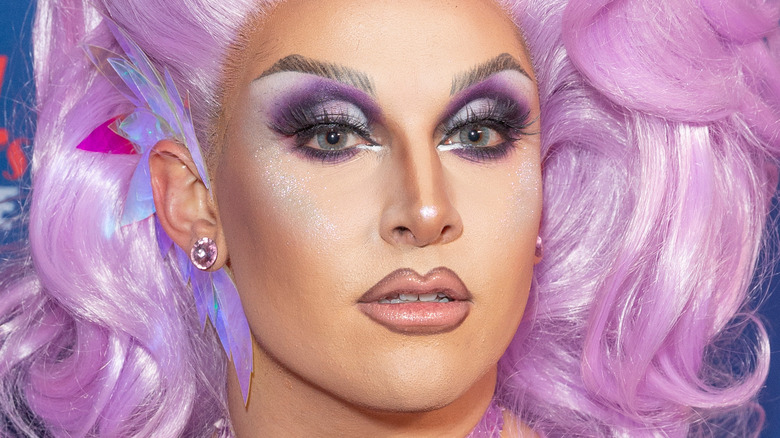 Dia Dipasupil/Getty Images
"RuPaul's Drag Race: All-Stars" is finally back! Thirteen drag queens return to the werkroom for their shot at the $100,000 cash prize and the bragging rights that come with being the one supreme drag queen of the moment. The new season of "All-Stars" is slightly different than those that came before, as it moves from VH1 to the relatively new streaming service Paramount+.
The rest seems pretty par for the course. "All-Stars" will be welcoming back some of the most impressive queens from seasons past for another shot at drag queen glory, including Jiggly Caliente, A'keria C. Davenport, Pandora Boxx, Ra'Jah O'Hara, Serena ChaCha, and, of course, Jan.
Jan first competed on Season 12 of "RuPaul's Drag Race" in 2020. She officially goes by Jan Sport, a name she chose because she found the similarity to the brand of backpacks funny, per Drag Race Wiki. She also loves sports, making her name even more appropriate. So what can we expect from Jan in the newest "All-Stars" season? Keep reading to find out.
Jan's a member of a singing drag trio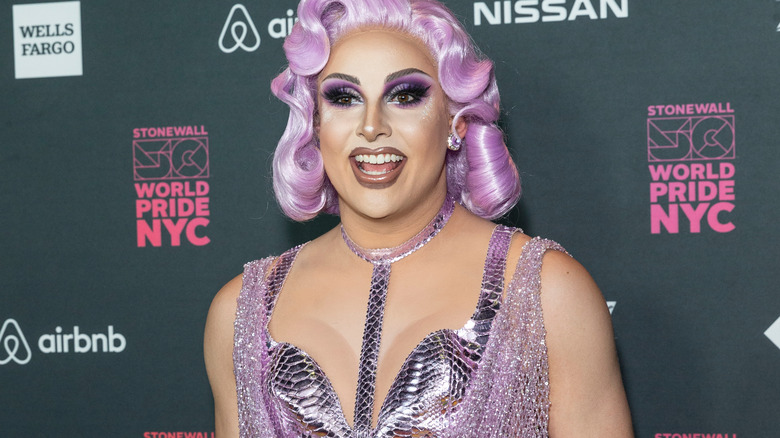 Shutterstock
"Drag Race" wasn't Jan's first reality competition show. She competed on Season 14 of "America's Got Talent" in 2020 as well. She appeared as part of the drag singing group Stephanie's Child. She also appeared on Season 13 of "The Voice," in 2017. She also auditioned for "American Idol" when she was in college. Jan was a fan favorite during the 2020 season of "RuPaul's Drag Race," which made it all the more shocking when she was eliminated in the 8th episode after delivering an amazing lip-sync, per Entertainment Weekly. She's a standout singer and just as shocked as her fans when she was eliminated.
Jan, Rosé, and Lagoona Bloo formed the trio "Stephanie's Child" in 2018. Despite being part of a group, remaining true to herself is very important to her. She told NBC, "... as an individual performer it was very important for me to create an individual persona, and an image for myself outside of the group, and it's been so great having them both be so supportive of me through this whole new journey." She also thinks her friends have what it takes to compete in the werkroom: "Because while I am the first of us to make it onto the platform of 'Drag Race,' I firmly believe that, with both of them, it's not a matter of if they're going get on the show; it's a matter of when." Maybe that's something to look forward to for the next season of "Drag Race"!