How Much Was Joanne Linville Worth At The Time Of Her Death?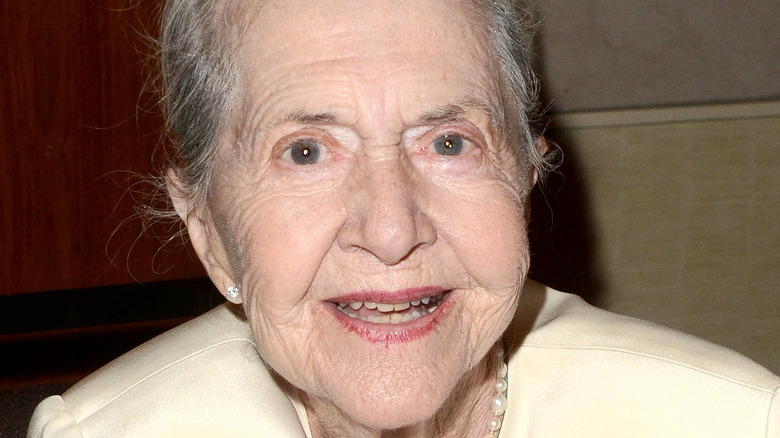 Shutterstock
Actor Joanne Linville, who was best known for being the first woman to play a Romulan on "Star Trek," has died at age 93, according to Variety. She also guest-starred on countless TV shows from the 1950s through the 1980s, like anthology series "Studio One," "Alfred Hitchcock Presents," and "Kraft Theater." She also appeared in several Westerns, as well as fan favorites like "Gunsmoke," "Hawaii Five-0," "The Twilight Zone," and "Dynasty."
Throughout her career, which spanned six decades, Linville was also on the big screen. Movie fans probably recognize her best from her supporting role in the 1976 Barbra Streisand movie "A Star Is Born." Her last notable role was in the 2001 TV movie "James Dean," alongside James Franco. 
Linville was born in Bakersfield, California in 1928, per Variety. A press release noted how she "lived a full life. One whose spirit, passion for art and life was an inspiration to all who had the pleasure of knowing her." She leaves behind two children who too are actors, Christopher and Amy Rydell, as well as three grandchildren and great-grandson Kingston Fisher Lourd Rydell (her grandson Austen Rydell's son with Billie Lourd). 
It's clear through her body of work that Linville was a successful actor who was able to sustain a long career in Hollywood, despite not being a leading lady. While Linville was able to make a steady income as a working actor, she additionally had another form of revenue in Hollywood. 
Joanne Linville taught others how to act — including Mark Ruffalo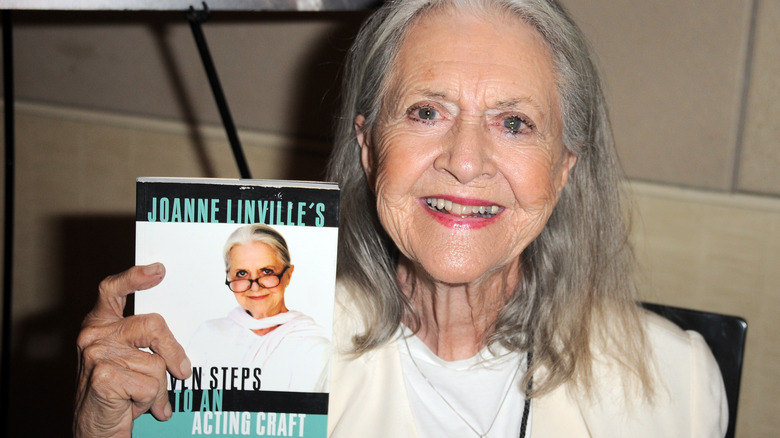 Albert L. Ortega/Getty Images
The late Joanne Linville was able to make a pretty penny throughout her years as a TV and movie actor. But what fans may not know is that she had a side hustle behind the scenes. According to The Hollywood Reporter, Linville and her teacher, the iconic Stella Adler, opened the Stella Adler Academy of Acting and Theatre in the 1980s. It's there where, according to IMDb, she became the mentor to actor Mark Ruffalo.
Linville continued to use her craft to make money even later in life. She also wrote a book in 2011 called "Joanne Linville's Seven Steps to an Acting Craft." Ruffalo raved about Linvlle's acting and teaching ability in his review of the book, writing, "Joanne does not theorize about great acting. She is great acting. In her book she has distilled years of experience drawn from the classroom, stage, film and television."
With a long career on screen, as well as a successful post as a studio founder, teacher and writer, it seems Linville was able to live the good life. According to Net Worth Post, at the time of her death, Linville was worth $1.6 million. It seems Linville not only earned her fortune from Hollywood, but also gave back in the form of helping inspiring actors hone their craft.