What Really Happened To Matthew Perry's Finger?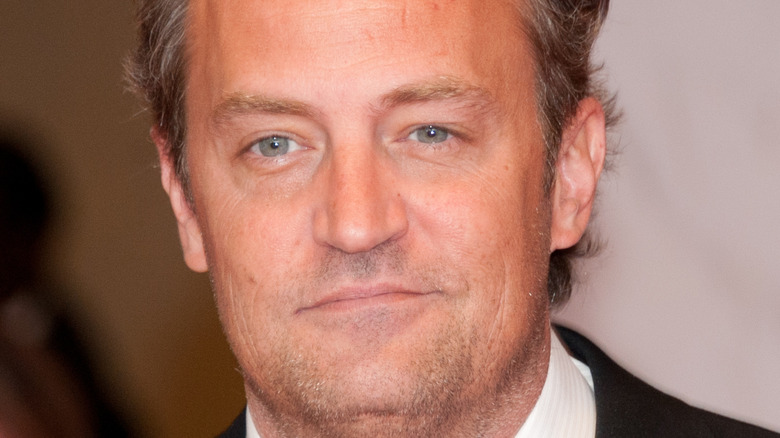 Shutterstock
Matthew Perry got his claim to fame in 1994 when he landed the role of Chandler Bing on NBC's sitcom "Friends." The show, which also catapulted Courteney Cox, Matt LeBlanc, Lisa Kudrow, Jennifer Aniston, and David Schwimmer into household names, ran for 10 seasons on the network and became a cultural phenomenon in the years since it ended. The original cast members got back together for a reunion episode which aired on HBO Max on May 27, and spilled the beans on how they made the show a success. Perry even touched on the anxiety he felt while filming, per Entertainment Weekly, and said that he struggled with getting validation from the live studio audience while filming his scenes in "Friends."
But Perry has also made headlines for something else entirely: His finger. In fact, his middle finger on his right hand has made news in the past because it's shorter than the rest of his fingers, and eagle-eyed fans noticed the difference when Perry would act with his hands. So, what really happened to his finger? Find out below.
Matthew Perry was involved in a 'violent' accident as a kid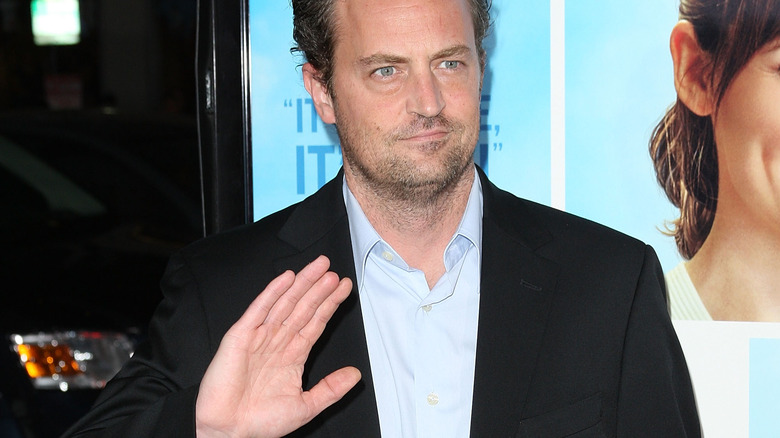 Jason Merritt/Getty Images
Like many other popular sitcoms, "Friends" is the type of show that fans watch over and over again until they're familiar with the characters and the plot. In doing so, they also discover something that they've never realized before, like Matthew Perry's right middle finger. Fans have noticed that his middle finger has its tip cut off and even asked for clarification on Reddit. As it turns out, fans were not seeing things: Perry does indeed have a shorter middle finger.
According to the Mirror, Perry jammed his middle finger on his right hand in between the door and its frame when he was 3 years old. The door was slammed violently while his finger was stuck, causing him to lose part of the digit in "an unfortunate door-shutting incident in nursery school."
Thankfully, the injury did not impact his day-to-day activities or his acting career. In fact, Perry's middle finger was so fascinating that, in a roundabout life-imitates-art moment, his "Friends" character Chandler lost a toe on the show.