How Much Were The Friends Actors Paid For The Reunion?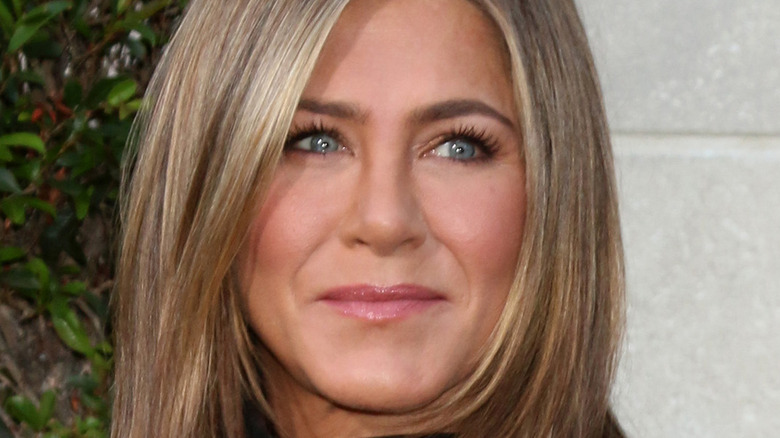 Shutterstock
The "Friends" reunion is one of the most highly anticipated specials on TV. It was originally supposed to air last May, but it was postponed due to the COVID-19 pandemic, so fans are chomping at the bits to see the cast reunite. It's not a reboot of the show, so you won't see the actors in character — except during a table read during one of the episodes. Instead, the six actors, Jennifer Aniston, Courteney Cox, Lisa Kudrow, Matt LeBlanc, Matthew Perry, and David Schwimmer, get together on carefully recreated sets, including Monica's apartment and Central Perk, to reminisce about their time on the show and play a game or two.
The special will also feature long-time guest actors from the show, including Maggie Wheeler, who played loud-mouthed Janice; Reese Witherspoon, who played Rachel's sister Jill; and Tom Selleck, who played Monica's boyfriend Richard, among many others. James Corden makes an appearance interviewing the cast, which some fans aren't happy about. Other random celebrity appearances include Justin Bieber, Lady Gaga, David Beckham, to name a few, although their roles in the special are not yet known.
So, how much did the actors make for this unscripted reunion? Read on to find out.
The Friends cast made more filming the reunion than any previous episode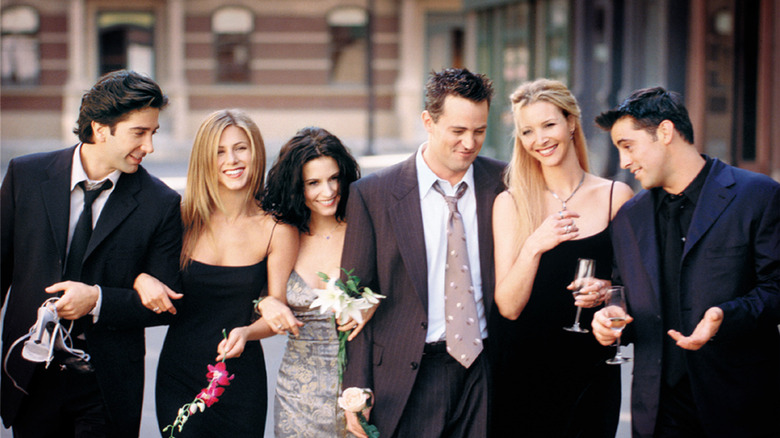 Getty Images/Getty Images
The six lead actors on the famous sitcom were making $1 million per episode at the end of the series, and it looks as if their price tag rose for the one-hour reunion special. Each cast member will get a cool $2.5 million for filming the show, per Variety. They were initially offered $1 million to film the special, but turned it down, according to Parade.
They've come a long way since 1994 when the show first aired. The six actors each made $22,5000 per episode in Season 1 of "Friends," per Parade. In Season 2, some of the actors made $20,000 per episode, while others made much more, per New York Times. In Season 3, the cast used a collective bargaining approach for their contract negotiations, which got all of them an equal salary of $75,000 per episode, per Parade. By Season 10, each cast member was raking in $1 million an episode.
When it comes to residuals from reruns, all six lead actors make $20 million a year. On top of that they likely received money from Netflix and HBO Max while "Friends" aired on those streaming services, per Parade. It looks like it'll be worth every penny as fans literally can't wait to see the cast reunite.