Who Was The Highest Paid Actor On Friends?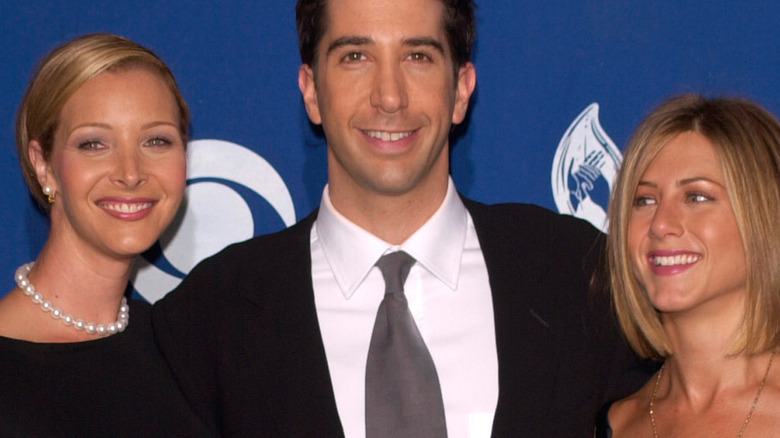 Shutterstock
After years of begging for a reunion, the cast of "Friends" has finally delivered and fans can't wait to watch the original castmates — Jennifer Aniston, Courteney Cox, Lisa Kudrow, Matt LeBlanc, Matthew Perry, and David Schwimmer — reunite on screen for HBO Max's "Friends: The Reunion" on May 27. Although it's been a while since the sixsome wrapped their 10-season run in 2004, they said returning to Stage 24 at Warner Bros. studios felt like home.
"It's funny, when we do get together, it's like no time has passed," LeBlanc, who thinks his character, Joey, would still be sandwich-crazed today, told People ahead of the highly anticipated special. "We pick up right where we left off," he added. Unlike many casts who go their separate ways off-screen, these "Friends" are actually pals in real life, and the chemistry between them is still "magic," Perry shared.
In fact, their bond has always been so strong that they even negotiated their contracts as a team and insisted they all be compensated equally for their contributions to the show. Before Season 3, they all demanded equal pay, and by Seasons 9 and 10, they were making $1 million per episode each, per The New York Times. However, things weren't always even-steven with the cast. Keep scrolling to see who was the highest-paid actor on "Friends."
Jennifer Aniston and David Schwimmer were once paid more than the others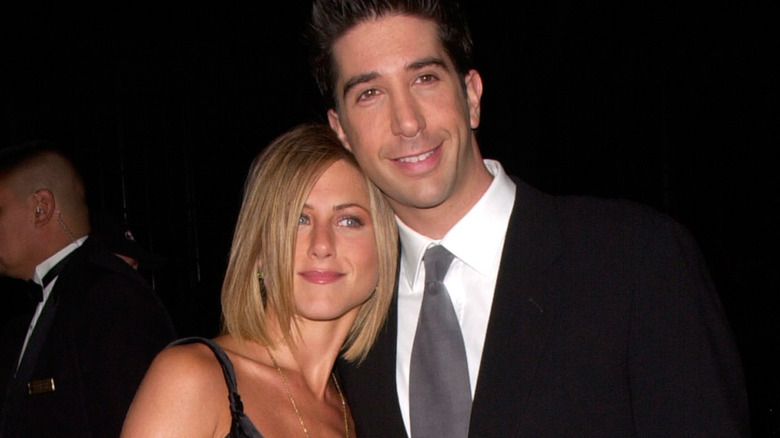 Shutterstock
Although the cast of "Friends" negotiated as a team early on in their stardom, they didn't always receive the same compensations. According to The New York Times, the cast each made $22,500 per episode in Season 1, but for Season 2, their pay ranged from $20,000 to $40,000 per episode, with Jennifer Aniston and David Schwimmer making more than the others. However, the inequality wasn't going to fly with the tight-knit group, and Aniston and Schwimmer were willing to take a pay cut for everyone to get the same slice of pie. By Season 3, the cast began negotiating as a united front. Their salaries all increased to $75,000 per episode and continued upward until they eventually made their record-breaking $1 million each per episode.
Although Aniston and Schwimmer may technically be the highest paid actors from the show from their Season 2 compensation, it was never about the money for the cast. "[The negotiations were] more about, 'We're doing equal work and we all deserve to be compensated in the same way.' I wouldn't feel good going to work knowing someone was getting x amount and I was getting something greater," Aniston told Radio Times in 2019 (via Evening Standard). 
It seems like the cast of "Friends" truly put their friendship before everything!