Why Fittings Weren't Fun For Lisa Kudrow During Friends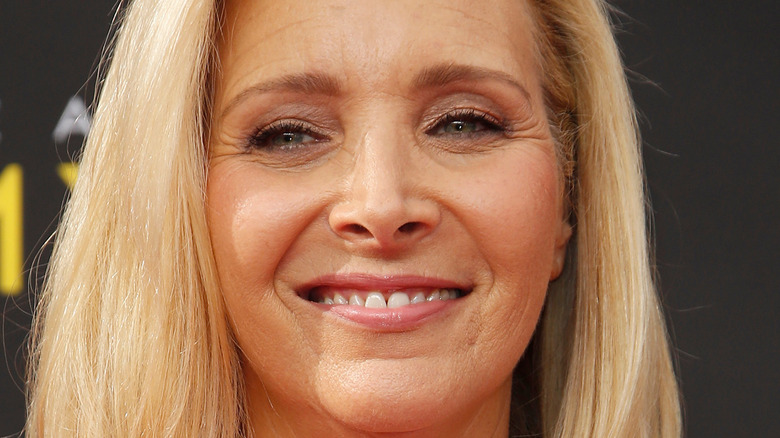 Shutterstock
"Friends" is regarded as one of the best comedies ever. Starring Jennifer Aniston, Lisa Kudrow, Courteney Cox, David Schwimmer, Matt LeBlanc, and Matthew Perry, the NBC sitcom aired for ten seasons from 1994 to 2004. The show followed the antics and adventures of six friends living in New York City and the hilarity that ensued. The series was popular from the moment it premiered, eventually earning over 60 Emmy Award nominations, per Television Academy, and receiving ratings that showed millions of viewers tuning in each week, reported Nielsen.
Not only did the show help launch the careers of the six main cast members and several guest stars (like Craig Robinson and Ellen Pompeo, per Insider), but the TV program became so beloved by fans that it has spurred many memes and even a reunion. That's right! The "Friends" cast just reunited for a TV special that aired on HBO Max in May. The special, like the original show, was also a hit.
Though, in some cases, filming the reunion was better than staging the original show during the 1990s for some of the cast, like Lisa Kudrow. Read on to discover why the actor struggled on the show over 20 years ago.
Lisa Kudrow struggled with body image on the 'Friends' set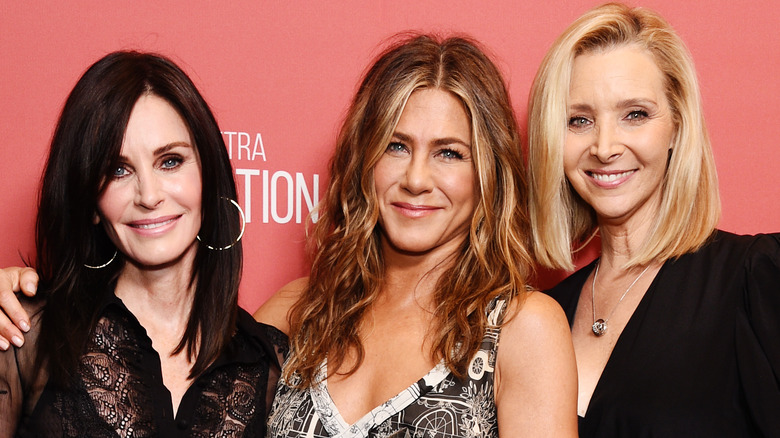 Gregg Deguire/Getty Images
Lisa Kudrow became a household name during the 1990s and early 2000s by playing Phoebe Buffay on "Friends." Phoebe was a masseuse and musician who often showed her ditzy, silly side by writing and playing her own strange songs on her guitar. Kudrow was a comedy sensation while bringing Phoebe to life, but it was the wardrobe fittings for the role that soured the actor's behind-the-scenes experience on the show.
Earlier this week, Kudrow joined her "Friends" co-star Jennifer Aniston and Courteney Cox on Sirius XM's "The Howard Stern Show" to talk about how uncomfortable she felt when wearing Phoebe's free-spirited, quirky clothes. 
"It's not that I felt horrible around [Aniston and Cox]. Fittings were not fun, that's for sure," she said (via People). "Yeah, I have a different body type. I'm just bigger and sometimes the clothes, when I'd see the show, were so sort of full of volume ... it was only this one moment where I hugged both of them but there was no sleeve. It was just like, I enveloped them. I felt like this mountainous thing that swallowed them alive."
Kudrow's body image struggles are common and make even more sense when the 1990s "waif" aesthetic was rampant in pop culture, per Vogue. It's reassuring that Kudrow, who was one of the biggest TV stars at the moment, to admit that even she had to reconcile seeing her body in a certain way on screen.