Lizzo Hates Her New Haircut. Here's Why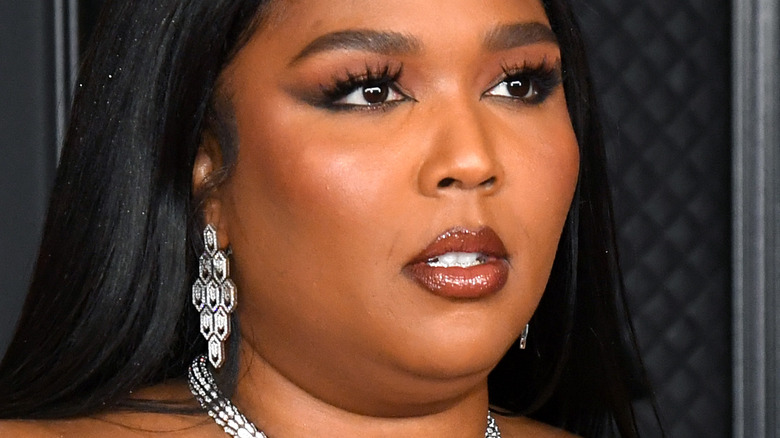 Kevin Mazur/Getty Images
Lizzo is one artist who is no stranger to head-turning looks! The pop singer has made a name for herself thanks to her "do what you want and say what you want attitude"  ... oh and a No.1 hit song helps too! The "Truth Hurts" artist's confidence has even translated into her outfits that sometimes turn heads.
The artist spoke to Vogue in 2020 about how she plans to redefine the body positivity movement through representation for those often most left out of it. "Girls with back fat, girls with bellies that hang, girls with thighs that aren't separated, that overlap. Girls with stretch marks. You know, girls who are in the 18-plus club," said the singer. "I think it's lazy for me to just say I'm body positive at this point. It's easy. I would like to be body-normative. I want to normalize my body."
Part of that process for Lizzo seems to be engaging with fans honestly about her looks, including her latest hairstyle.
Lizzo feels she 'ruined' her hair
In a short video posted to TikTok, Lizzo admitted to hating her new haircut. The artist debuted a short black bob with slight curtain bangs in the video with the background music of choice being from the "Crazy Ex-Girlfriend" soundtrack, according to Us Weekly.
"You ruined everything, you stupid b**ch," sings Rebecca Bloom as Lizzo seemingly disses her own haircut. This isn't the first time Lizzo has opted for a dramatic change to her hair. The Grammy-winning artist debuted long red curls back in October 2020 with the caption, "Y'all can't handle red Lizzo."
Speaking to Vogue in December 2020, Lizzo revealed her style inspiration is Missy Elliott. "I would order [Gucci t-shirts] and then I would do the Missy Elliott and try to cut the top open and I would tie it in a little knot around my little belly and stuff," she said. What's unclear is if Lizzo's new bob cut was also inspired by Missy Elliott, who has famously sported a short 'do over the course of her career.