How Much Is Roger Federer Worth?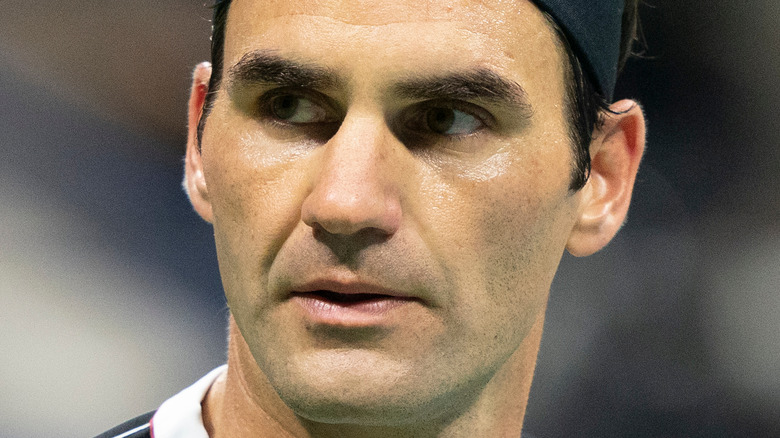 Shutterstock
There's no doubt that Roger Federer is one of the most successful tennis players in the world, and he has the list of wins to back up his celebrity status. According to the Olympics website, the tennis ace has won the Wimbledon title eight times ... you read that right, EIGHT TIMES. He's also accomplished 20 Grand Slam wins, which makes him one of the best to ever live. ATP Tour reports that his first career win dates back to 2001, where Federer came out on top in Milan. After that, his career has been filled with awards, accolades, and plenty of victories.
While it's no secret that Federer has done very well for himself in his tennis career (we'll get into the nitty-gritty in just a few), he also loves to give back. Some athletes are more generous with charities than others, and we have to applaud Federer for his impressive charity work. According to Republic World, the superstar has made plenty of donations during his career. In 2020, he gave $250,000 to the Rally for Relief, and he also raised $3.5 million for the Match in Africa. In addition, he donated $1.2 million to COVID-19 relief in Switzerland and another $1 million to feed children in Africa. And all those figures were from 2020 alone! "It's so nice to give back, and you realize giving back makes me happier than receiving for sure," Federer said (via Tennis World USA).
Keep scrolling for more deets on his massive fortune.
Like his career, Roger Federer's bank account is a grand slam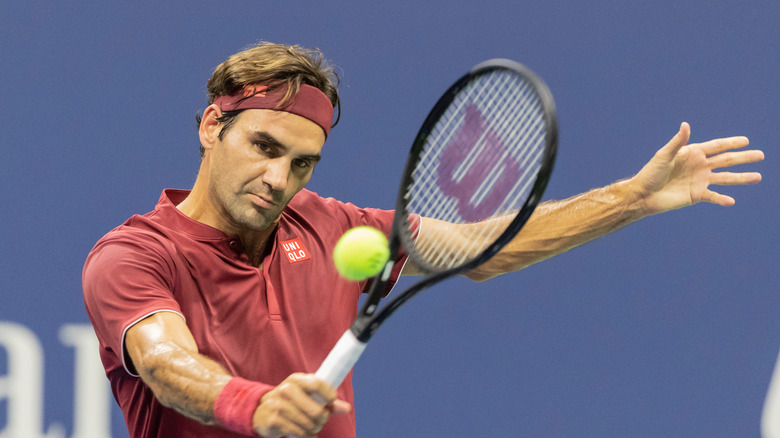 Shutterstock
Seeing as he's one of the most highly touted tennis superstars, it's no secret that Roger Federer has a massive fortune to go along with his impressive career. Celebrity Net Worth estimates that the tennis ace is worth a cool $450 million, which is about double the net worth of Novak Djokovic. He has several streams of income, with one of them being tournament winnings. In 2020, Forbes named Federer the highest-paid athlete globally, raking in $106.3 million in pre-tax earnings. According to ATP Tour, he's made over $130 million in his career for wins, and he's got plenty of endorsement deals. While he had a significant contract with Nike for years, a deal with Uniqlo blew it out of the water (via ESPN), with the brand set to pay the tennis superstar $300 million over 10 years.
With fame and fortune comes some pretty sweet real estate. The Sun shares that Federer owns a massive estate in Switzerland worth €6.5 million euros or $7.7 million in U.S. currency. The home is primarily made of glass and boasts incredible views of Lake Zurich. It also has two separate guest apartments, and Federer's parents live in one of them — how sweet! Real Estate shares that Federer is also the proud owner of a $23.5 million penthouse in Dubai, which has some pretty incredible ocean views. According to the report, he and his family spend their winters there. We're just a tad jealous!