Who Will Be Attending The Unveiling Of Princess Diana's Statue?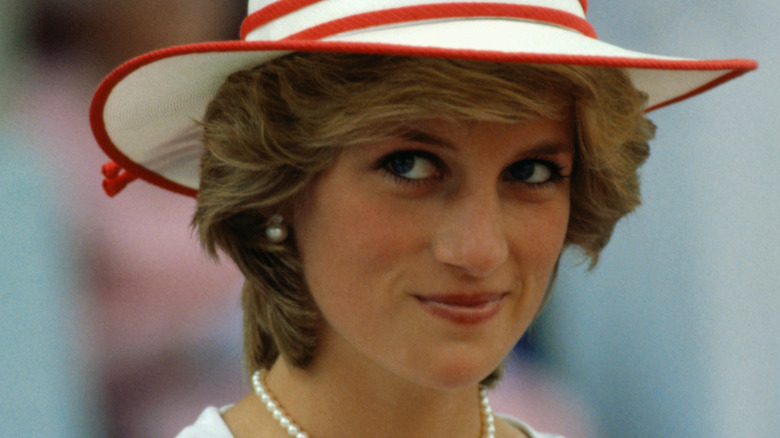 Bettmann/Getty Images
Princess Diana was beloved by the world. Lady Di, who'd been dubbed the "people's princess," was a revolutionary addition to the British royal family because of her use of media platforms to raise awareness for different causes such as cancer, landmines, and the HIV/AIDS epidemic.
Diana's untimely death following a car accident in 1997 was a shock to the world but especially to her two sons, Prince William and Prince Harry. Harry was 12 years old at the time of her death, and the now-adult prince is still affected by her death to this day. He even explained the mental health struggles that he has from his mother's death in his Apple TV documentary series with Oprah Winfrey, "The Me You Can't See" and on Dax Shepherd's Armchair Expert Podcast. "I was willing to drink, I was willing to take drugs, willing to try and do the things that made me feel less like I was feeling," Harry said on the podcast (via the New York Times). Harry also explained how he felt mentally detached from his mother's funeral, which stayed with him for years. "It was like I was outside of my body and just walking along, doing what was expected of me."
Now, there's a new chapter in Harry's life to honor his late mother. Read on to learn more about it, and who will and won't be attending the event. 
Kate Middleton won't be attending Princess Diana's statue unveiling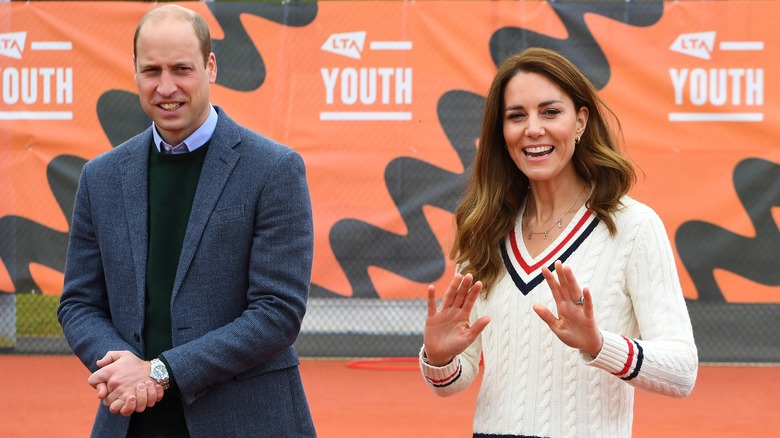 Wpa Pool/Getty Images
While the Summer brings memories of joy and laughter to many, it brings up grief for Prince Harry and Prince William. August 31 marks the anniversary of their mother, Princess Diana's, death caused by a car crash in Paris, France in 1997. To honor their mother's memory, the brothers commissioned a statue of her in the Sunken Garden at Kensington Palace on July 1, reported The Mirror. The statue unveiling will take place on what would have been Diana's 60th birthday, but who will be in attendance?
Harry and William, of course, will be at the unveiling ceremony to deliver their own speeches. "In addition to close family of Diana ... members of the statue committee, the sculptor Ian Rank-Broadley, and garden designer, Pip Morrison, will also be present," a Kensington Palace spokesperson told the Mirror. But the obvious person missing will be Kate Middleton.
The event was scaled back due to COVID-19 restrictions and media arrangements, per The Mirror, and "new plans including banning media and a scaled-back guest list" means Kate won't be there, nor will Prince Charles. Though the reasoning behind the "100-plus" guest list being shortened to "close family," per The Mirror, would seem logistical, it's not a great look. This could have seen the royals displaying a united front, as "the trio were expected to walk in together," but that doesn't appear to be happening anytime soon. Kate is yet to address the absence.