Jason Sudeikis' Relationship With Ted Lasso Co-Star Gets Confirmed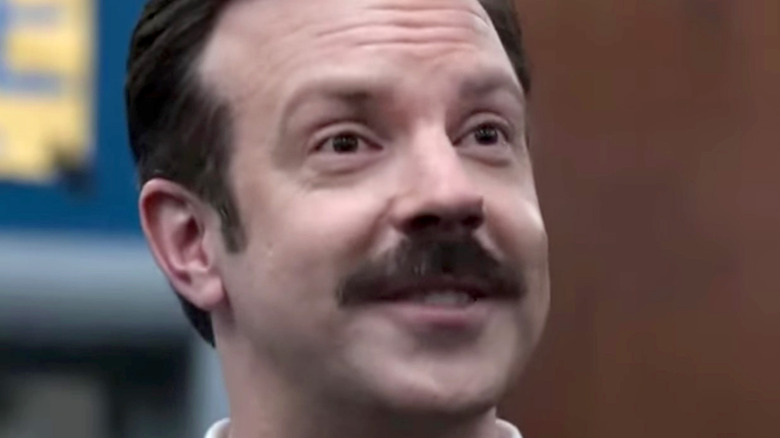 27th Annual Sag Awards/Getty Images
Jason Sudeikis won hearts and minds with his hit show "Ted Lasso." The Apple TV+ comedy was like a hug the world needed in 2020, with Sudeikis and the team getting rave reviews. The comedy centers on Kansas football coach Ted Lasso who comes to the U.K. to coach soccer, which he knows nothing about. In an interview with Collider, the actor explained he wanted to make "a show that doesn't use snark as a currency. It was an exercise in trying to prove to myself that it's possible to be a good person and still be interesting." In a bit of good news, it's been confirmed that Sudeikis is officially in a relationship with one of his "Ted Lasso" co-stars.
Like his character, Sudeikis seems to be a real-life nice guy. However, he hasn't had the best year off-screen. His longtime fiance Olivia Wilde supposedly started dating Harry Styles while they were still together. Page Six reported that Sudeikis discovered that Wilde had been dating Styles as far back as October 2020; when he confronted her about Styles, the couple broke up. A source close to the couple told Page Six, "Jason loves Olivia — he completely adores her, and that's what makes this so sad. He's always been committed to making their family work."
After all that, fans are likely happy to hear the positive news about Sudeikis' love life. Keep reading to learn more about his new relationship with his "Ted Lasso" co-star.
Ted Lasso isn't the first time Jason Sudeikis and Keeley Hazell worked together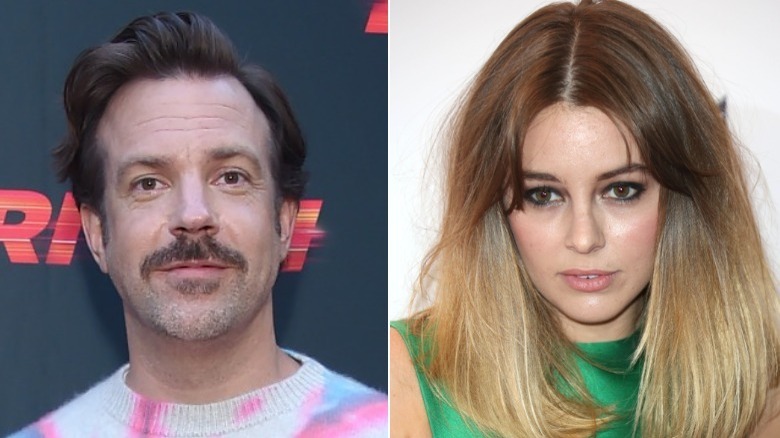 Shutterstock
Jason Sudeikis is dating his "Ted Lasso" co-star Keeley Hazell! In the Apple TV+ comedy, Hazell plays Bex, the girlfriend of Anthony Stewart Head's character Rupert. The relationship was confirmed to People by a source close to the actor. Over the weekend in late June, the couple was seen in New York City with their arms around each other. According to People, Hazell and Sudeikis met before "Ted Lasso" while working on "Horrible Bosses 2" in 2014.
Not only did "Ted Lasso" help bring Sudeikis and Hazell together again, but the role has had a positive impact on him, too. Sudeikis told Entertainment Weekly that his character Ted Lasso is "the best version of myself." He explained to the outlet that he "gets a lift" from playing such a positive role. Sudeikis said, "If you see the world through Ted's point of view, you're like 'Oh wow, yeah.' It's a fun way to move through the world."