Where Does John Travolta Live And How Big Is His House?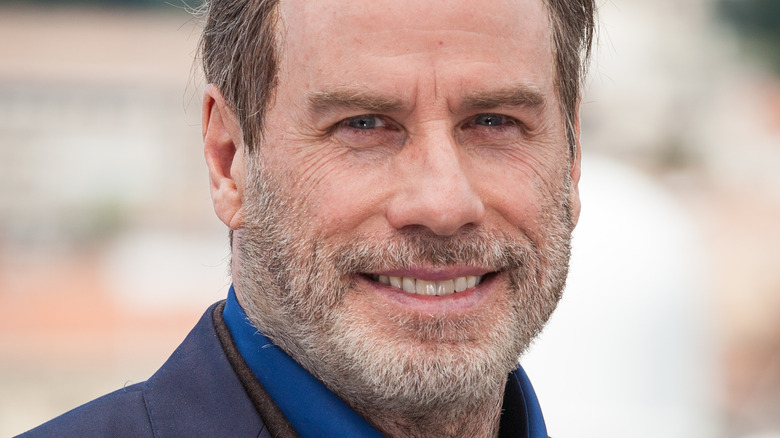 Shutterstock
John Travolta is one of the best-known actors in Hollywood, perhaps, well, ever! The blue-eyed actor got his start in the '70s, starring as Vinnie Barbarino in "Welcome Back, Kotter." From there, his career snowballed, and he landed one gig after the next. While there's a laundry list of great films that the actor has starred in, we must say that "Grease" is one of our absolute favorites. To be honest, he will forever be Danny Zuko in our hearts.
Though most of his life has been filled with triumphs, Travolta has also experienced heartbreak. He lost his beloved wife, Kelly Preston, in 2020 following a long battle with cancer. "She fought a courageous fight with the love and support of so many," he wrote on Instagram. "My family and I will forever be grateful to her doctors and nurses at MD Anderson Cancer Center, all the medical centers that have helped, as well as her many friends and loved ones who have been by her side. Kelly's love and life will always be remembered." He also lost son Jett in 2009. 
While many things in his life have changed, his bank account has remained steady. The actor boasts an impressive fortune of $250 million, and with that comes several luxurious things. While he owns his own airplane, Travolta also has a pretty sweet pad in Florida. Keep scrolling to find out more about John's home. We'll give you a hint — it's pretty baller.
John Travolta's Florida house is as massive as his career
John Travolta has had a home in Ocala, Fla. for many years. According to Velvet Ropes, Travolta and wife Kelly Preston purchased the property for a mere $3.5 million. In 2019, Forbes reported that he listed it for sale with the price tag of $10.5 million, but as of this writing, he still lives there. The home sits in the swanky, gated community of Jumbolair. It's home to "the country's largest private lighted runway," per Forbes, and it has plenty of other bells and whistles. 
Pop Culture shares that the house boasts 7,000 square feet and an impressive 9.5 acres of land. Also, 16 garages for Travolta's expansive car collection. Architectural Digest shares that the property has plenty of nods to Travolta's love of flying, including two plane ports that can be seen from various rooms in the home. "I moved here, primarily, to have the bigger, stronger runway," Travolta told the outlet. "Then built a taxiway to the house that would endure the weight of the 707."
And the inside of the abode is just as lovely. Closer Weekly shares that the home has five bedrooms and five-and-a-half bathrooms and two kitchens. It also has a pool and plenty of space for activities. One more cool thing about the property? It has a golf course. "We're a family who likes to play a lot," Travolta said. Now there's only one more question to ask... can he adopt us?