The Truth About David Dobrik And Jeff Wittek's Rocky Relationship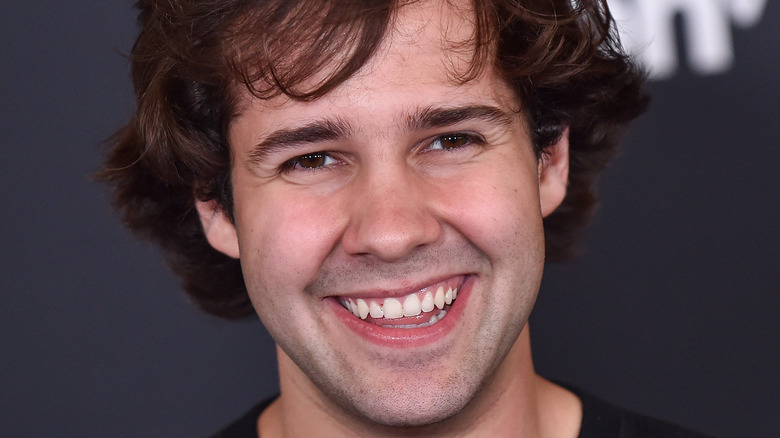 Shutterstock
David Dobrik is known as the King of YouTube to some, and he's amassed quite the following on social media. The Slovakia-born star boasts over 18.3 million subscribers on his YouTube page, and he's also pretty popular on Instagram with over 13.1 million followers and counting. As those who know anything about the YouTube sensation, Dobrik has plenty of friends from his hometown in Illinois on his squad, including Natalie Mariduena. He's also met many people since he's been out in Los Angeles and Jeff Wittek became another member of Dobrik's vlog squad. He has also appeared in plenty of videos on Dobrik's YouTube Channel.
The pair seemed to have a good relationship for a while before things got murky. In June 2020, Wittek shared a selfie on Instagram that showed him with a black eye, followed by a short video clip of himself in the hospital. "Sorry I haven't posted any new pics of the mullet this week. I got in an accident and broke my face and skull in a few places," he wrote. "But I'm OK. I'm more alive than ever. I'll heal up good as new, and I'll get some new pics of that mullet up as soon as they can get me a blow dryer up to my hospital room." Even though fans asked, Wittek did not discuss what happened to him and how he injured himself so badly. Here's where Dobrik comes into play. Keep scrolling for more deets.
David Dobrik almost killed Jeff Wittek in a crazy accident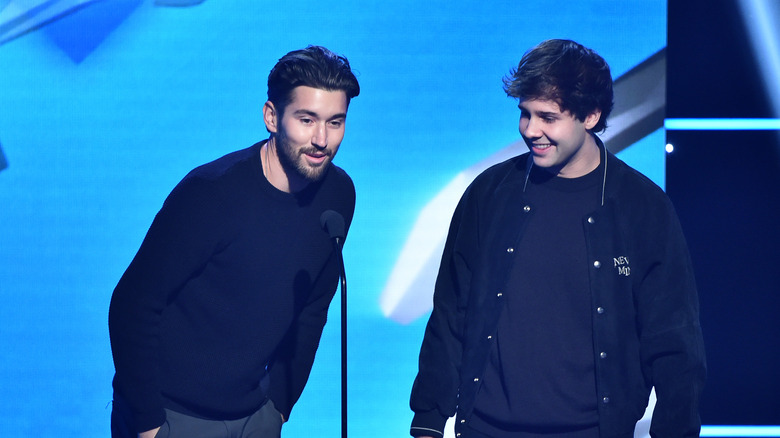 Alberto E. Rodriguez/Getty Images
After his initial Instagram post, it wasn't until April 2021 when Jeff Wittek took to his own YouTube page to share how he sustained the horrific injury. He revealed that the accident was David Dobrik's fault, and it happened when he was operating the excavator that Wittek was swinging from. Obviously, this caused a rift in their relationship and left Wittek with a sour taste in his mouth, especially when he scrolled through Instagram and always saw Dobrik's stories at the top. "I would click on it and it would be him being praised for something that he had accomplished that week," he shared. "And I'm sitting here in my house, in the worst place I've ever been, thinking I'm never going to get back to where I was at."
Wittek also said that the incident made him think differently his friend. "It made me resent him, it made me resent seeing his face, it made me not want to go online," he confessed. "It made me not want to open up YouTube. It just put me in a bad place." In the video, doctors also revealed that the injury was just a few inches from killing Wittek ... making it even scarier. It wasn't until the fourth video installment in Wittek's video where Dobrik spoke publicly about the accident that hurt his friend and caused them to not speak for a month. 
David Dobrik and Jeff Wittek were able to mend their relationship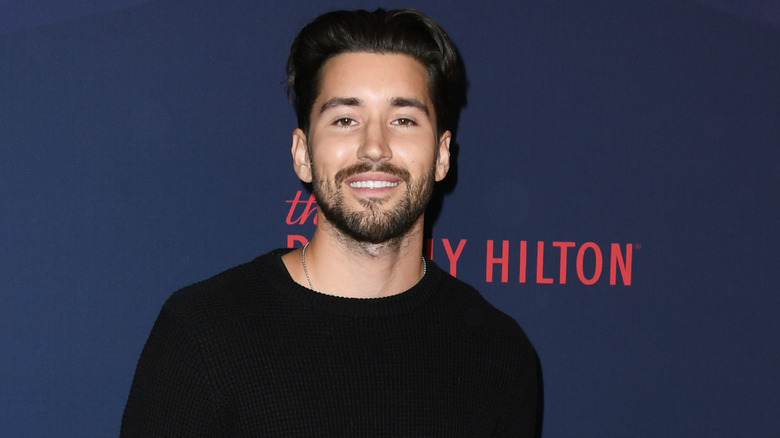 Jon Kopaloff/Getty Images
In the last episode of Jeff Wittek's YouTube segment titled "Does this make you happy?" he and David Dobrik met face to face and talked about the accident. Dobrik shared that he didn't know how to act in the situation because he had never encountered something like it. "Especially Jeff's such a tough guy, so you don't know if you have to be there to f***ing baby him or if that pisses him off."
The YouTube sensation elaborated further. "I didn't know how to navigate that properly, how to reach out to him in a way that doesn't make him feel like I'm reaching out just to check on him cause he's injured," Dobrik said. "It's a little awkward for both of us, it's not something you can just sit down with a person once and be like, 'Okay cool, it's over.' All I want to do is figure out ways to help – but I don't want to make it worse." Dobrik also made it clear that he did not hurt his friend on purpose. 
As for Wittek? He chose to forgive Dobrik as long as Dobrik went skydiving with him. "Seeing him scared and not in control was nice. Did it make everything better? No, but it made me feel good that he would go that extent and risk his own life," he noted. Though things were rough for a while, it seems like the pair is in a better place.