How Much Was Stuart Damon Worth At The Time Of His Death?
"General Hospital" star Stuart Damon has died at age 84. The show's executive producer confirmed the actor's death, tweeting, "On behalf of everyone at #GH, I want to extend my deepest condolences to Stuart Damon's family and all who loved him. Stuart was an absolute legend of our industry and he'll be sorely missed."
Damon is best known for playing Dr. Alan Quartermaine on "General Hospital," whom he portrayed from 1977 to 2013, per IMDb. In 1999, he won a Daytime Emmy for his role and eventually appeared on its spinoff "Port Charles." While the New York native made his acting debut in 1962 on the police drama "Naked City," according to IMDb, his soap opera career was what he was most well-known for. Before landing his role on "General Hospital," Damon appeared on other TV series like "The Champions" and "Space: 1999." He later did stints on "Days of Our Lives" and "As the World Turns." 
Damon's son Christopher told ABC 7 that his father had been struggling with renal failure for the last several years. He added that when it came to his role on "General Hospital," "It was his favorite place to be. He loved playing Alan and was always so appreciative of that role and that job. It was his passion." Damon is survived by his son, daughter Jennifer, as well as his wife, actor-singer-dancer Deirdre Ottewill, whom he married in 1961.
How much was he worth at the time of his death?
Stuart Damon's side hustle was real estate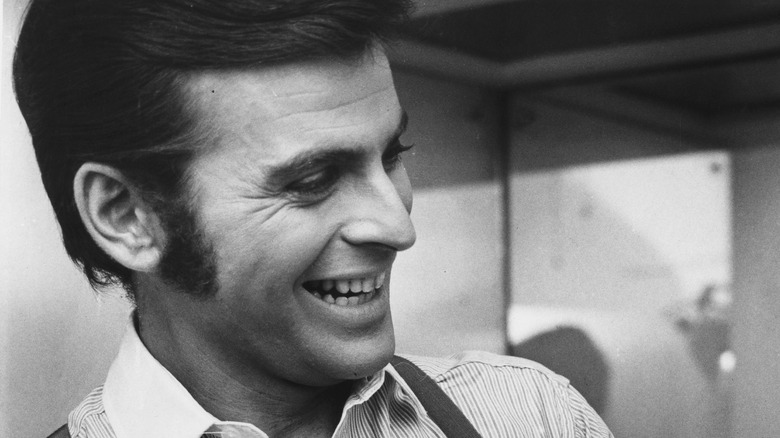 Central Press/Getty Images
Stuart Damon had a decades-long career in Hollywood, although there appears to be a large discrepancy when it comes to how much the actor was worth at the time of his death. Net Worth Post estimates that Damon was worth about $300,000, while Biography Daily has his net worth between $2 million and $4 million. Regardless, it's safe to assume a good chunk of it came from his work on "General Hospital." Yet Damon didn't necessarily think that would be his big money maker, telling Inman, "I was thinking 'General Hospital' might be a 13-week gig, and 31 years later, I was still there."
But Damon also had another source of income. In 2010, he and his son decided to go into residential real estate. Damon opened up about earning money through the venture to Inman. "It's a nonstop profession. The people who work in real estate really earn every penny they get from their commissions, putting in 14-hour days," he revealed. Damon compared the work to acting, explaining, "The biggest parallel to real estate and having been an actor is I've learned to think on my feet, especially having been on a soap for so long. I think that my background as an actor will stand me in good stead with clients."'
In addition to his side hustle in real estate, Damon continued to act until 2013. Between his acting career, selling houses, his family, Damon died a very successful man.