Who Is Kevin Federline's Wife, Victoria Prince?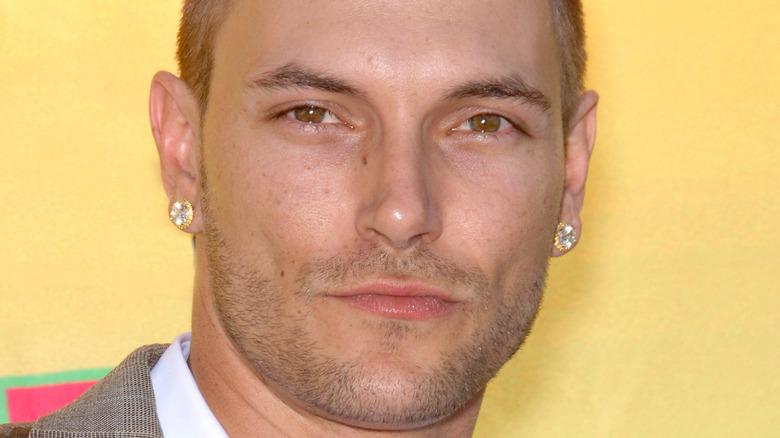 Shutterstock
Anyone who's a longtime fan of Britney Spears (and also tends to keep up on the details of her personal life) will likely know that back in 2004, she met Kevin Federline, a backup dancer who had worked with her ex-boyfriend, Justin Timberlake. Spears and Federline apparently immediately fell for each other, and not even three months after their romance sparked, the two were married "in a surprise ceremony," according to People. The pair went on to have two sons — Sean Preston and Jayden James — before breaking up in 2006.
Although the relationship between Spears and Federline hasn't always been amicable in the years since, Us Weekly notes that by seemingly putting their children's best interests ahead of their own issues, they "have gone from feuding exes to supportive co-parents." On top of that, they've both moved on romantically. Spears is now with her boyfriend, Sam Asghari, and Federline is re-married.
But who is Federline's wife, Victoria Prince? Read on to find out!
Kevin Federline kept his wedding to Victoria Prince a secret ... even from her!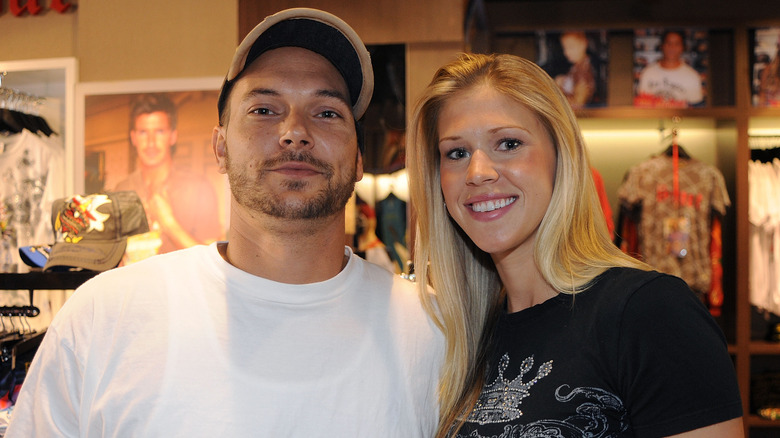 David Hardenberg/Getty Images
Two years following Kevin Federline and Britney Spears' split, he started dating Victoria Prince after they "hit it off bowling in a recreational league," according to E! News. By 2011, their first daughter, Jordan Kay, was born, and in 2013, Federline and Prince took a trip to Las Vegas where he surprised her with wedding plans. Two days later, they were married. The couple welcomed a second daughter, Peyton Marie, in 2014 (he also has two children with Shar Jackson). A source told Us Weekly, "It's about time Kevin got over Britney and went on with life," adding, "Victoria is an awesome girl."
That might be true, however, it's hard for us to know that, since Prince isn't the type of person to regularly make major headline-worthy news or spend her days on social media. But that doesn't mean that we weren't able to track down some intriguing info about the woman who is step-mom to Spears' sons.
Born in Richland, Wash., per Hawaii Athletics, People notes that Prince grew up with two brothers and a sister in Kennewick. Playing "varsity volleyball in high school," she went on to Washington State University before getting a degree in speech from the University of Hawaii at Manoa. These days, E! reports that she's a special education teacher. She's apparently also a music fan. Hawaii Athletics noted that her "favorite artist is Jay-Z," although we're sure she appreciates songs from Spears as well.