Bebe Rexha Has Something To Say About Her Weight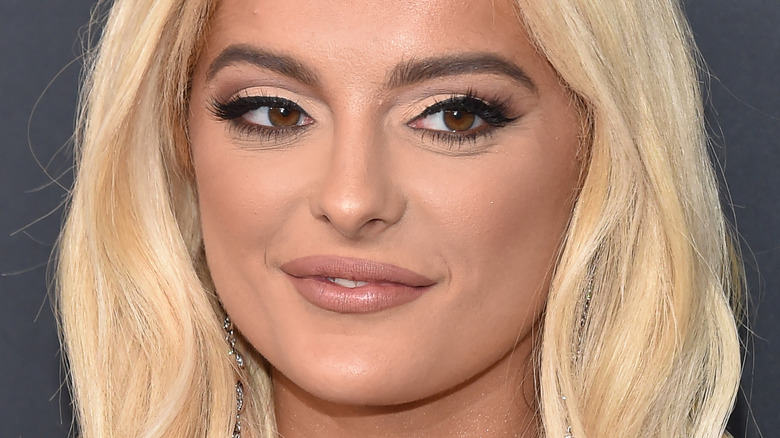 Shutterstock
Bebe Rexha may be known for being a chart-topping singer and songwriter, but fans will have noticed she uses her large platform to spread body positivity, too. In a 2021 interview with Gay Times, the "Meant To Be" hitmaker expressed that she is happy about not being considered the "perfect" pop star. "My fans like it when I talk about my mental health and my weight and not being what the 'perfect' pop star looks like," she said. "You know, I'm not a [US] size four, I'm an eight-to-ten. Some people are so good at the perfect pop girl thing: they work out every day and eat the perfect things and say the perfect things in interviews," the Grammy award-nominated star continued, admitting that will never be her.
While on vacation in Puerto Rico in May 2019, Rexha shared an unedited snapshot of herself on Instagram wearing a bikini on the beach. "I probably should of photoshopped my stomach and made it look flat. I probably should of photoshopped my legs to make them look thinner. I probably should of made myself look taller and Smoothed my legs," Rexha wrote. "But I didn't. Society can really f**K with you. Here is what a real woman looks like on Instagram without photoshop." The upload proved to be very popular with her 10.7 million followers, racking up more than 1.1 million likes.
During a new TikTok upload, Rexha has more to say about her weight. Keep reading to learn more.
Bebe Rexha wants to 'normalize 165 lbs'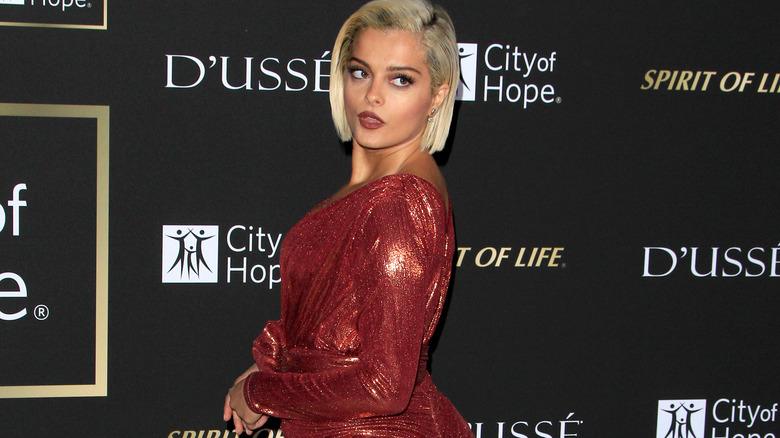 Shutterstock
Earlier this week, Bebe Rexha shared a TikTok video of herself wearing a matching black lingerie set. The "Baby, I'm Jealous" singer wore her curly, blonde locks with hints of black down for the occasion and oozed confidence. While Rexha posed in the sexy number, she also captured lip-syncing to Nicki Minaj's "Good Form."
"How much do you think I weigh? No one's business," Rexha wrote on the clip. "Cause I'm a bad b***H no matter what my weight. But let's normalize 165 lbs."
The video has caught the attention of many, as it has been liked more than 1.6 million times as of this writing. According to Today, Rexha's fans appreciated the post and have thanked her for speaking out. "This makes me feel a lot better! There are not many girls in Hollywood with a tummy like I have but she is very similar to my body type!" one user wrote. "Thank you so much for giving me confidence," another person shared. We couldn't agree with this sentiment more!