What Lisa Rinna Really Earns From RHOBH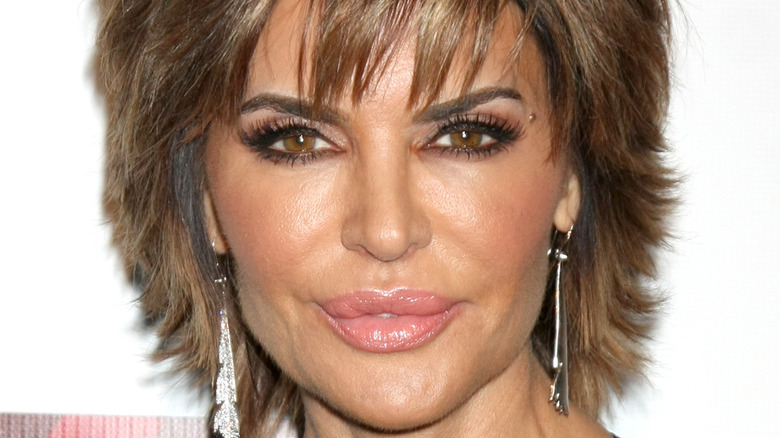 Shutterstock
Lisa Rinna may have begun her career as an actor, but now, she's undoubtedly most well-known for the portrayal of well, herself, on the Bravo hit "The Real Housewives of Beverly Hills." Pretty much everything that Lisa does is super-fascinating, and it's safe to say that we're big fans. From her bikini-clad Instagram pictures to her daughter Amelia Hamlin's relationship with Scott Disick, there's no doubt that she's one of those personalities who was made for reality television. We probably should also mention that she's married to Harry Hamlin and hubba, hubba to that. We love her for it all, but her "RHOBH" stint gives us life. 
Lisa has formed close friendships with her fellow castmates, and she told Town & Country how being on reality television can be hard work. "You know, it is always changing. People fight. People get along; they don't get along. But, we've been down this road for about five years, this particular group," she shared. "So, it's always nice when you have a group of people that you can celebrate with, and we got to have a nice moment." It turns out, Lisa found herself a good group of people who get paid to hang out. If anyone else is hiring for a job like this, please, take our résumé! 
Keep scrolling to find out how much Lisa earns for her role on "The Real Housewives of Beverly Hills." Spoiler alert — it's more than you may think.
Lisa Rinna's drama is earning her a big payout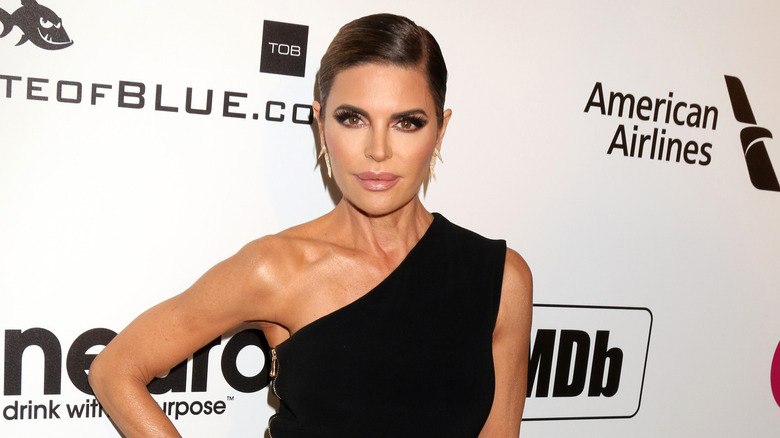 Shutterstock
Lisa Rinna is worth quite a bit of money, $10 million to be exact, but how much of that comes from "The Real Housewives of Beverly Hills"? Well, Editor's Choice reports that Lisa pulls in about $450,000 per season of the show. As of this writing, she has been on the series since 2014, per IMDb. With eight seasons of the series under her belt, that means Bravo has shelled out $3.6 million to keep Lisa and her no-BS attitude in front of the camera. That figure is, of course, pre-tax and only taking into account if she made $450,000 from the get-go.
Editor's Choice also revealed a few more of the ladies of Beverly Hills' salaries, and it turns out that Erika Jayne is the highest-paid cast member, raking in $500,000 an episode. And to be honest, we wouldn't be surprised if it goes up more, seeing as she'll be a big storyline thanks to her husband Tom Girardi's legal drama. Before Denise Richards left the show, the outlet reported that she earned around $1 million per episode. As for Kyle Richards, one of the OG's of the show? She nets around $270,000 per season, but it's safe to stay that her real-estate mogul husband also earns a steady paycheck.
Lisa's stint on the show has earned her plenty of popularity, a jewelry line with QVC, and we know that she made the right move by dabbling in reality television.