Did Whoopi Goldberg Shade Meghan McCain During Her Farewell On The View? - Exclusive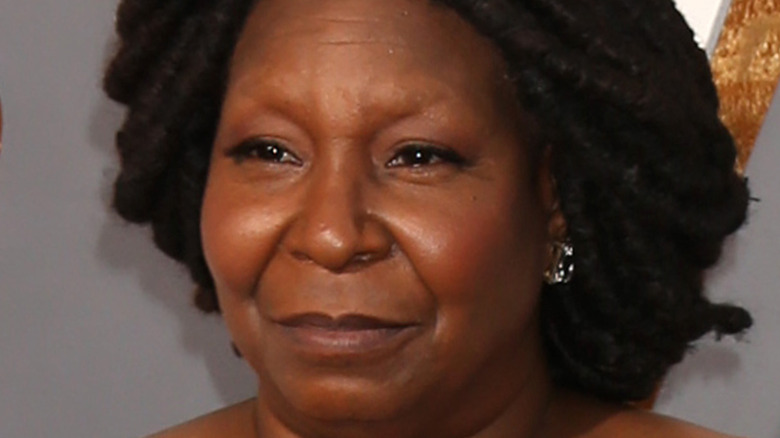 Shutterstock
Meghan McCain announced she was leaving "The View" at the top of the July 1 episode. McCain is the lone conservative on the talk show, and her debates with co-hosts Whoopi Goldberg and Joy Behar have often made headlines. The conservative co-host even joked about the on-air disagreements in the episode, quipping, "So if you guys want to fight a little bit more, we have four more weeks." But did Goldberg shade McCain during her farewell on "The View"? Nicki Swift spoke to Jason Lee, "relationship science and data analyst," who broke it down for us.
Co-hosts McCain and Goldberg had their last on-air fight in June when they disagreed over a moment during President Joe Biden's visit to Europe. On the June 17 episode of "The View," the two got into a heated conversation about him snapping at CNN's Kaitlan Collins and his subsequent apology. The June 17 on-air battle didn't sit well with fans of "The View," and some fans took to social media to express their disapproval of McCain (and it wasn't the first time fans were frustrated with John McCain's daughter, who has strong opinions on certain topics). 
Keep reading to find out what our expert had to say.
How did Whoopi Goldberg shade Meghan McCain?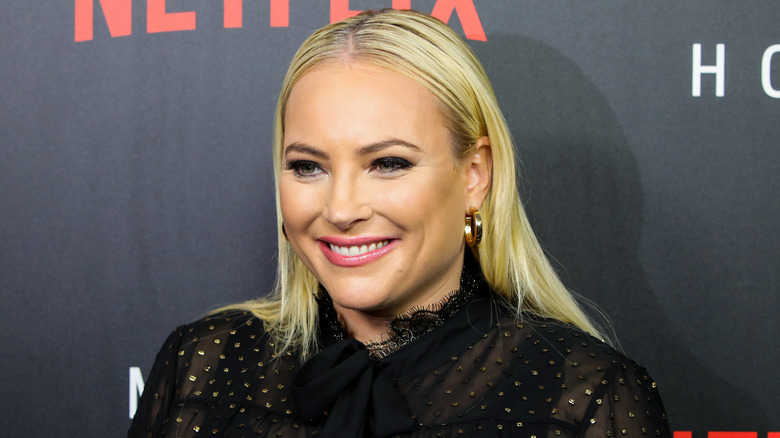 Tasos Katopodis/Getty Images
Body language expert Jason Lee, who is a former professional poker player, is currently a relationship science and data analyst with Healthy Framework. And he talked to exclusively to Nicki Swift about how Whoopi Goldberg subtly shaded McCain.
After announcing her departure, McCain revealed that her father, John McCain, encouraged her to join "The View." Goldberg responded, "He wanted you to be here with us because I think he thought we could help toughen you up for what was coming. The wonderful baby you were going to have and his departure." (McCain officially joined "The View" as a co-host in October 2017, and the politician died in August 2018.)
And Lee offered insights into Goldberg's comments. Lee said, "Almost everything Whoopi said was about what the show did for Meghan, not what she did for them. The first time she [Whoopi] talks it's about how they helped her to become a better mother and prepare for her dad's death." Lee also weighed in on Goldberg's final comment — "It is the one thing that we can say about this show; when you leave here you can take on anything" — saying, "It's all about how the show prepared her to be able to handle anything [while] the other hosts paid compliments and thanked Meghan for her contributions instead of reminding her about what they did for her."