Brandi Glanville Reveals The Extreme Feelings She Once Felt Toward LeAnn Rimes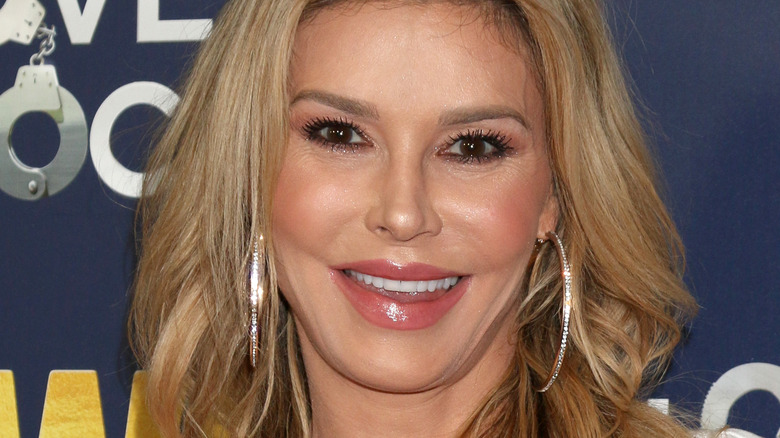 Shutterstock
Brandi Glanville is best known for her role as, well herself, on "The Real Housewives of Beverly Hills." The model appeared on the hit Bravo series from 2011 to 2015, and a few episodes in, she became one of the most memorable cast members ever, and that's certainly saying a lot. Brandi didn't have much of a filter, and some fans loved her, while some fans hated her. A lot of her time of the show centered around her now ex-husband Eddie Cibrian's infidelity with LeAnn Rimes, which at the time, made a lot of headlines.
To recap the drama, the press broke the news of the alleged affair between Cibrian and singer Rimes in March 2009, per Us Weekly). At the time, Cibrian and Brandi were married, and LeAnn was married to backup dancer and now chef Dean Sheremet. "LeAnn is a stalker. She refuses to leave us alone — it is shameful and scary," Brandi alleged to the outlet in 2009. "People are going to say it takes two to tango, and I get that, but at some point, LeAnn needs to stop asking him to dance." By July 2009, Brandi revealed that she and Eddie were separating. "Eddie and LeAnn deserve each other," she quipped.
Brandi and Cibrian finalized their divorce in October 2010, but plenty of drama continued to ensue between the two ladies — keep scrolling for deets.
Brandi Glanville wanted to hurt LeAnn Rimes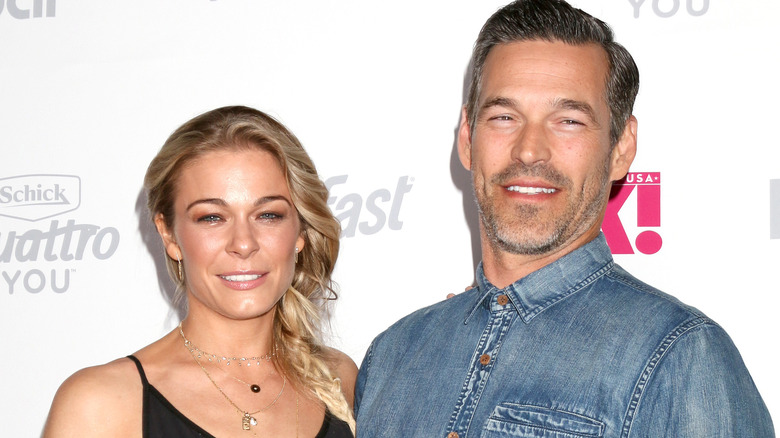 Shutterstock
Brandi Glanville held nothing back in an op-ed piece that she wrote for The Sun in June. As fans who watched her during her stint on "The Real Housewives of Beverly Hills" know, Brandi is an open book, and there's pretty much no off-limits topic. In her op-ed, she shared her thoughts on LeAnn Rimes and how she saw red after learning about Rimes' affair with Eddie Cibrian. Brandi shared that she knew the two had chemistry when she visited them on the movie set, but it wasn't until she saw tabloid photos of the two kissing that she learned of their affair. After that, everywhere she went, she would see pictures of the two together, and that's when she reached her breaking point.
"One time, before they were married, I walked up to a soccer game, and Jake, who was two, was sitting in her lap," she recalled. "I had this rage in my body. I really wanted to kill her. I walked over to her, grabbed Jake and I looked at her and said: 'I will f***ing murder you.'" Woah. Brandi also admitted that Chardonnay and revenge were her coping mechanisms, and she just was in a bad place.
Luckily, time healed all, and their relationship did a complete 180. "These days, I love LeAnn, who married Eddie in 2011," Brandi says. "She's great, and we all hang out together. I've forgiven her." We're glad that Brandi and LeAnn are in a better place!