The Nickname Princess Diana Used To Call Prince William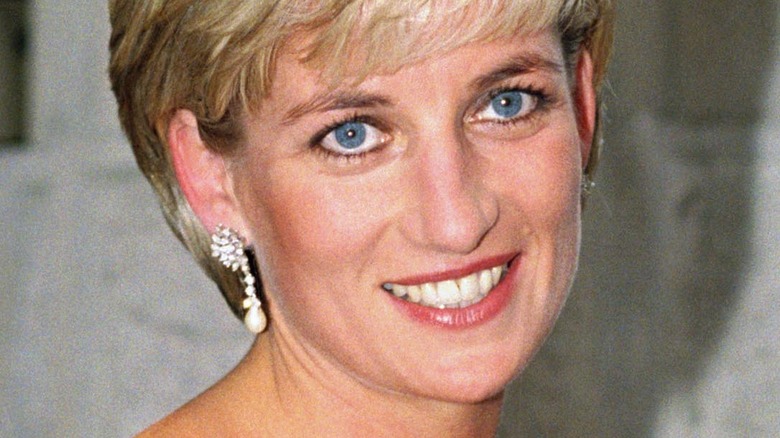 Antony Jones/Getty Images
The British royal family is well-known for the cutesy and unusual nicknames its various members have for one another. Prince Harry and Meghan Markle recently made headlines (and stirred up some controversy) when they named their daughter Lilibet, drawing inspiration from Queen Elizabeth II's childhood pet name, as CNN noted, though the girl will go by Lili. Among those who called the queen Lilibet was her husband, the late Prince Philip. Of course, Philip also had others nicknames for his wife, which were much more... unique. According to Mirror UK, the Duke of Edinburgh often affectionally referred to his wife as "cabbage," which is featured on Netflix's hit series "The Crown."
The show also explores the nicknames Prince Charles and Camilla Parker Bowles had for each other when they dated back in the early 1970s: Fred and Gladys, after the characters of BBC radio's "The Goon Show," Harper's Bazaar noted. While they started out as affectionate pet names, Fred and Gladys became useful later on during their affair when they were both married, per Cosmopolitan.
And while Prince William likes to go by Will, his children have endearing names for their dad. According to Marie Claire, Prince George refers to his father as "pops." His sister, Princess Charlotte, on the other hand, prefers "papa," as seen on a card she wrote for "Granny Diana" on Mother's Day, per Instagram. Diana also had a special nickname for her son. Keep reading to find out the details. 
Princess Diana nicknamed her firstborn after a local Australian animal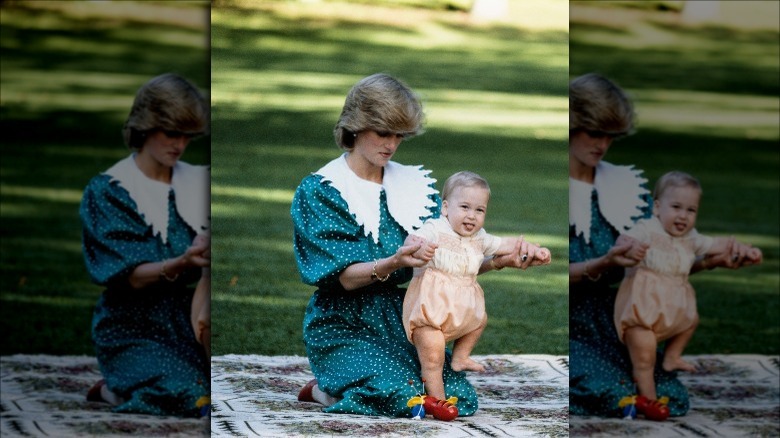 David Levenson/Getty Images
Princess Diana famously brought Prince William on the family's 1983 royal tour of Australia and New Zealand (pictured above). Given that he was just a baby, William did not bring back any memories from the trip. However, he did bring back a nickname that has withstood the test of time, he told Matt Lauer in a 2007 interview with NBC News. 
During the trip, Diana took William to see a wombat, a local animal, and she began to affectionally call her baby son that. "It kind of stuck with me. I can't get rid of it now... I've been rightfully told because I can't remember back that far. But when we went to Australia with our parents, and the wombat, you know, that's the local animal. So I just basically got called that. Not because I look like a wombat. Or maybe I do," William said.
William spent much of the six-week tour separated from his parents as they tended to their jam-packed agenda, as Elle noted. However, the trip did offer the family some unique opportunities to bond away from the spotlight. "The great joy was that we were totally alone together," Charles told a friend in a letter (via Vanity Fair), describing how he and Diana "laughed and laughed with sheer, hysterical pleasure" as they watched their son attempt to crawl "at high speed knocking everything off the tables and causing unbelievable destruction."