Lilibet's Birth Certificate Reveals Something About Prince Harry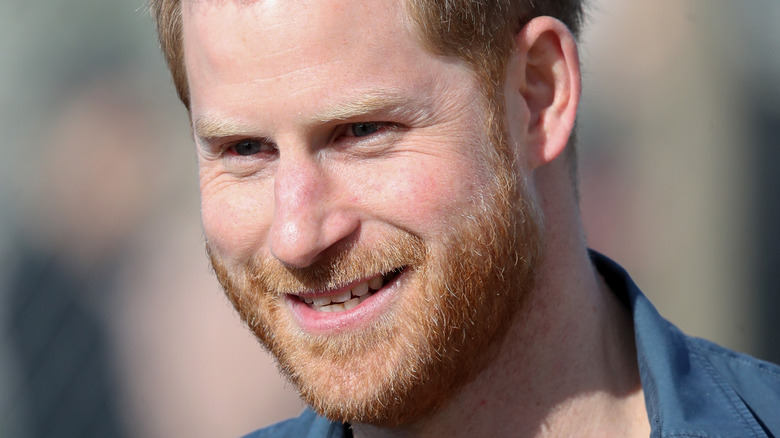 Chris Jackson/Getty Images
We may receive a commission on purchases made from links.
On June 6, Prince Harry and Meghan Markle welcomed their second child, Lilibet "Lili" Diana Mountbatten-Windsor, according to CNN. The first name stems from Queen Elizabeth's family nickname and her middle name is a special nod to Prince Harry and Prince William's mother. Although no official photos have been released of the newest royal, she is eighth in line to the throne and is a dual citizen of the United States and the United Kingdom.
Meghan and Harry released a statement on their Archewell site after the birth of their daughter, writing, "She is more than we could have ever imagined, and we remain grateful for the love and prayers we've felt from across the globe. Thank you for your continued kindness and support during this very special time for our family." Lili's arrival was obviously news across the globe and a thrill to a family still somewhat at odds after Harry and Meghan's bombshell Oprah Winfrey interview. Prince Charles and Camilla Parker-Bowles wished the family well on social media, Prince William and Kate Middleton sent Harry and Meghan a gift, and Queen Elizabeth II got to meet her great-granddaughter over Zoom.
It's clear the royal family is elated to welcome Lilibet, but her birth certificate is causing a stir — keep reading for more details.
Prince Harry left key information on his daughter's birth certificate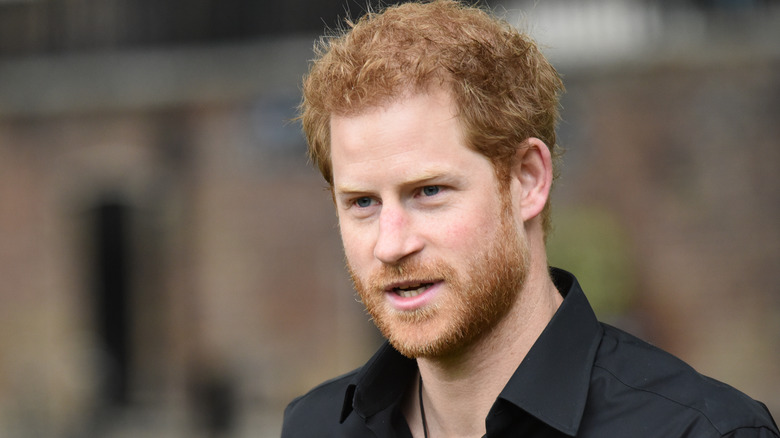 Shutterstock
Prince Harry might have left the royal family, but it appears he is still using his royal titles, according to TMZ. His daughter, Lilibet Diana Mountbatten-Windsor, has an interesting note on her birth certificate. Harry is listed as not only the father but as "The Duke of Sussex" and "His Royal Highness." It appears that Harry is keeping his titles on official documents even though he has previously called out the royal family when he and his wife Meghan Markle stepped away from their duties. One might think that Harry would leave all of that in the past, but it's possible he wants to keep with tradition. This also comes after controversy about whether their first child, Archie, would receive a title. Harry and Meghan reportedly did not want Archie to be a prince without proper security.
It's clear Harry left his royal life behind and he reportedly does not want to be called a "prince." Although he gave up the "His Royal Highness" title when he left the monarchy, he is still sixth in line to the throne, according to a May report from British Heritage.
Does Prince Harry want his children to hold royal titles?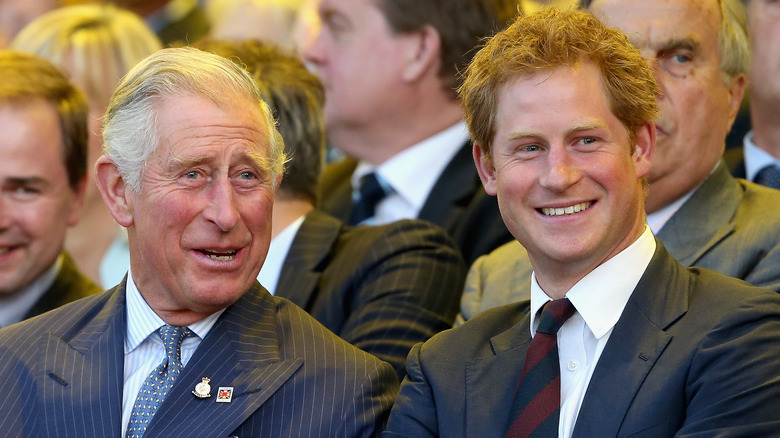 Chris Jackson/Getty Images
Prince Harry used his royal title on Lilibet Diana's birth certificate, so it appears he's not ready to leave the monarchy completely. Despite reports claiming Prince Charles will not give Archie (and Lilibet) the titles of "prince" and "princess" when he becomes king, a royal expert believes Prince Charles will give Archie and Lilibet the royal titles that are their birthright.
Royal historian Robert Lacey told People that he believes Charles defers to royal tradition, which grants prince or princess titles to all grandchildren of the king or queen. According to Lacey, "I don't think he [Charles] will make the unpopular and hostile move of removing the royal status of his grandchildren."
The royal historian and author of the book "Battle of Brothers: William, Harry and the Inside Story of a Family in Tumult" told People that Charles probably work on giving his wife Camilla the title of queen. At this time, the Duchess of Cornwall can only hold the title of princess consort once Charles ascends to the throne.