This Is What Prince Charles Had To Say About Lilibet's Arrival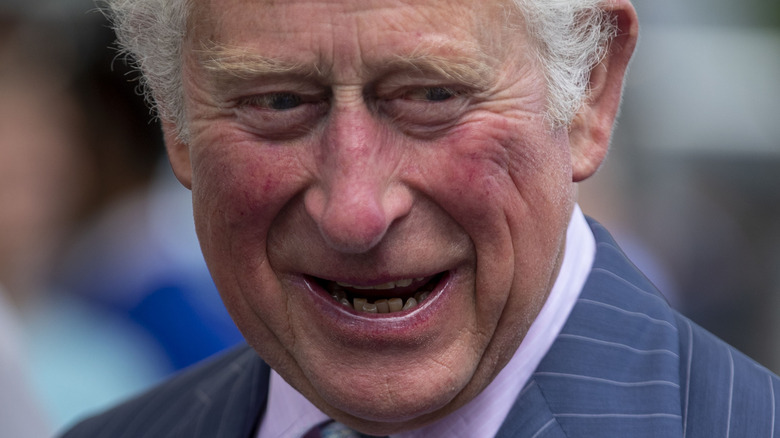 Wpa Pool/Getty Images
There are plenty of people who are excited about the birth of Prince Harry and Meghan Markle's new bundle of joy, including Prince Charles. As those who follow the royal family know, Meghan and Harry welcomed their second child on June 4. "It is with great joy that Prince Harry and Meghan, The Duke and Duchess of Sussex, welcome their daughter, Lilibet "Lili" Diana Mountbatten-Windsor, to the world," the couple said in a statement to People. "Lili is named after her great-grandmother, Her Majesty The Queen, whose family nickname is Lilibet. Her middle name, Diana, was chosen to honor her beloved late grandmother, The Princess of Wales."
The birth of Lilibet was special for Meghan and Harry for several reasons, most notably because of the date she was born. June 4 was also the day Princess Diana visited Northwestern University in 1996. This, of course, is the same school that Meghan attended and graduated from. Many people took to social media to rave over the coincidence, stating that Meghan and Harry are destined to be together.
While well-wishes from across the globe have been pouring in for the royal pair, Prince Charles even commented on the good news, despite the drama that has been going on in the family. Keep scrolling to find out what Charles had to say about the arrival of his fifth grandchild.
Prince Charles welcomes Lilibet Diana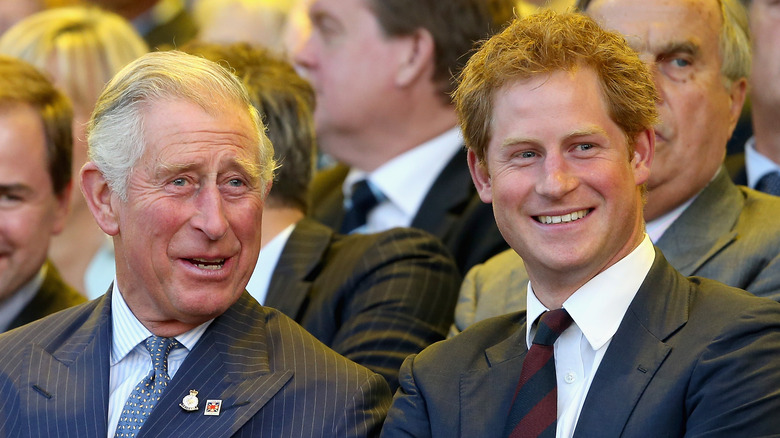 Chris Jackson/Getty Images
Shortly after the birth of Prince Harry and Meghan Markle's daughter, Lilibet Diana, Prince Charles took to his Clarence House Instagram page to express his love. Charles included a photo of Meghan and Harry with their son Archie. The trio was all smiling in what appeared to be a throwback shot. Charles accompanied the image with a sweet caption. "Congratulations to Harry, Meghan, and Archie on the arrival of baby Lilibet Diana," he wrote with a confetti emoji. "Wishing them all well at this time."
Most of Charles' followers took to the post to express their gratitude to Charles and his wife, Camilla Parker Bowles, for celebrating the news despite the family drama playing out in the press. "Love you Prince Charles and Duchess. You are an enormous credit to this country. Thank you for all that you do," one fan commented alongside a series of black hearts. "Nice gesture after all they have done to your family. A baby is always a blessing," another user wrote.
A few more Instagram users did not care for the name choice. "How strange to use your granny's nick name, and especially after all the grief caused recently," one more commented. "It's a fine line between showing respect for your family after you have kicked them in the teeth." It does not appear as though Charles has responded to any of the comments as of this writing.