How Much Does The Cast Of Below Deck Med Make?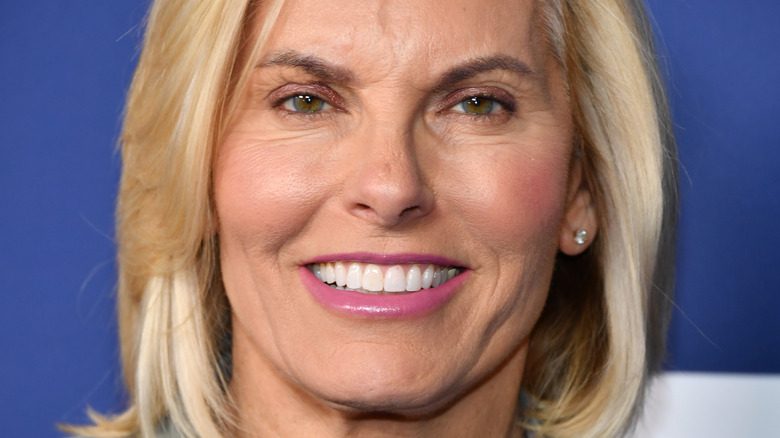 Dimitrios Kambouris/Getty Images
If you're a fan of Bravo like the rest of the world, then you've likely tuned into the show "Below Deck Med." The current season of the Bravo smash has a great cast, including alums Captain Sandy Yawn and Malia White, who have both appeared on several seasons of the show. The series follows a crew of self-proclaimed "yachties" who work onboard a massive mega-yacht, serving some sometimes fun and sometimes finicky guests while also letting loose during downtime... because what good would a job be without a fun break or two with your co-workers? The show is also packed with drama, like when fan-favorite Hannah Ferrier was released for having drugs on board the vessel. It also has a few high-profile guests from time to time like MLB legend Johnny Damon. 
The cast gets paid for their job working onboard the ship, and we have a front seat to watch it. While there are plenty of members of the Bravo family who rake in some really good dough (we're looking at you, Lisa Rinna!) It turns out that yachting is also a pretty lucrative gig. However, after watching the show, we must admit that the crew earns every penny of their salaries, working late nights and pretty much non-stop during a charter season. Keep scrolling to find out how much the cast of "Below Deck Med" makes during a regular season. 
We'll give you a hint... it's probably a lot more than you think!
It literally pays to be a yachtie on Below Deck Med
It turns out, yachting is a pretty great profession to get into. According to Refinery29, there are a few different salaries for the yachties based on their position on the boat. Starting with the lowest on the totem pole is a deckhand, who is estimated to make around $3,500-$4,500 a month. Then, there's the bosun and stewardesses, who make a little bit more than a deckhand, with approximately $5,000 of monthly income. A chief stew pulls in a little more with somewhere in the ballpark of $5,500-$6000. Chefs, who undoubtedly have more challenges on the water than they do on land, rake in around $7,000 a month. Keep in mind that these salaries are all income before the tips. Average tips can be about $15,000 per person during a six-week season, making the gig pretty dang sweet.
As for the skipper? In Captain Sandy's case, she likely earns around $150,000 (before tips) to operate a mega-yacht, according to an estimate from CNN Money. According to Bravo TV, the cast members of "Below Deck Med" also get a production fee on top of their regular salaries, but it's unclear exactly how much it is. Another bonus? The show usually causes the cast members to gain fame, and then they can earn even more money by using their social media platforms for partnerships or ads.
We must say that now we're seriously re-thinking our career choice.