Jim Bob And Michelle Duggar Have Something To Say About Counting On's Cancelation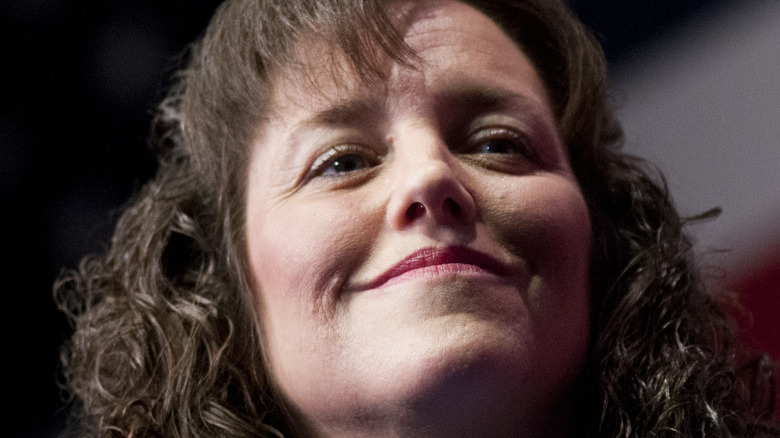 Kris Connor/Getty Images
Jim Bob and Michelle Duggar held nothing back when addressing the cancellation of their kids' show, "Counting On." As fans know, Josh Duggar was arrested in April on child pornography charges in Arkansas, per CNN. The US attorney's office alleged that the disgraced reality star "allegedly downloaded material that depicted the sexual abuse of children under the age of 12." A few months after the arrest, TLC released a statement saying they "will not be producing additional seasons of Counting On," adding, "TLC feels it is important to give the Duggar family the opportunity to address their situation privately."
A few members of the Duggar family have come forward to share their thoughts on the matter, with the first being Jinger Duggar and her husband, Jeremy Vuolo. "We are grateful for TLC giving us the opportunity to be on their network over the years and their kindness towards the Vuolo family," they said on Instagram. "It's been a remarkable journey that has opened doors to traveling and experiencing the world in a way that we wouldn't have imagined possible." The pair also wrote that they "wholeheartedly agree" with TLC's decision, and they thanked fans and the show's crew for their support over the years. They also shared that they are happy to be able to continue their creative journey in Los Angeles.
As for the matriarch and patriarch of the Duggar clan? Keep scrolling to find out what they had to say.
Jim Bob and Michelle Duggar are grateful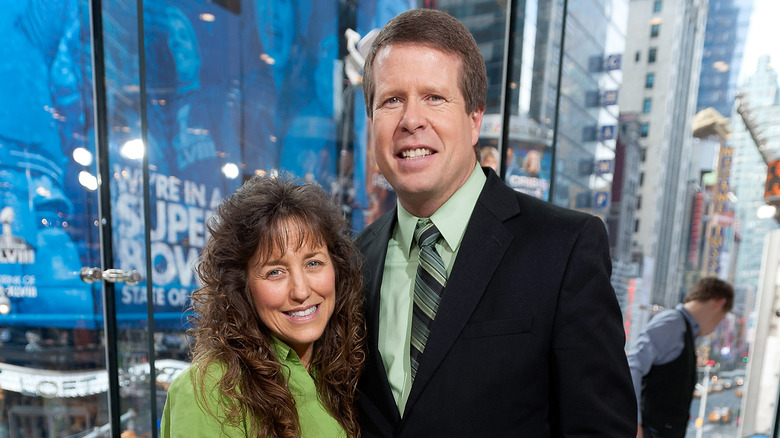 D Dipasupil/Getty Images
Jim Bob and Michelle Duggar opted to convey their feelings via the Duggar Family Blog. The couple posted a lengthy statement on July 3, stating that they could not believe how long their family had been in front of the cameras on TLC (their first show "17 Kids and Counting" aired in 2008). "It is hard to believe that more than 17 years have passed since we were first contacted by a production company wanting to do a one-hour documentary about the logistics of raising 14 children," they wrote. "Our family has grown (and grown up!) before our eyes and on national television, and the journey has been miraculous—following God is an exciting adventure!"
"Over the years, some of our most treasured moments have been those when we met children across the country who are alive today because of our testimony that children are a blessing—a special gift from God—and that the only real hope for individuals and families is a close relationship with Jesus Christ," they continued. The pair also noted that it was an "honor" to share their lives with viewers and they were grateful for all of the love that they received from fans over the years.
In closing, Jim Bob and Michelle stated that they are looking forward to new grandchildren and new experiences. "We are forever grateful for our film crew and so many others behind the scenes who have become like family to us over the years."