The Truth About Matthew McConaughey's Strange Public Message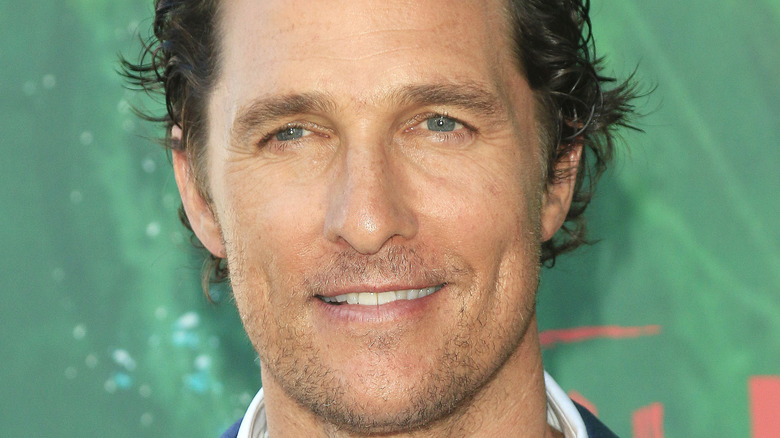 Shutterstock
Could Matthew McConaughey be gearing up to run for office? It certainly seems that way. The Hollywood star is one of several celebs who have taken their talents from the silver screen to politics. Ronald Reagan was the OG of this club, but Arnold Schwarzenegger also followed in the footsteps of actors-turned-politicians. Of course, Kanye West has also explored his political aspirations, but nothing ever transpired (at least not yet).
In March 2021, McConaughey sat down for an interview on Rania Mankariou's show when Mankariou asked him if he was interested in running for Governor of Texas. The actor shared that it was a "true consideration for him" before elaborating further. "I'm looking into now again, what is my leadership role?" McConaughey said. "Because I do think I have some things to teach and share, and what is my role? What's my category in my next chapter of life that I'm going into?"
Politics seems to be at the forefront of his mind as of late, and he also touched on it in November 2020 with Hugh Hewitt. "I don't know. I mean, that wouldn't be up to me. It would be up to the people more than it would me. I would say this," he shared. "Look, politics seems to be a broken business to me right now. And when politics redefines its purpose, I could be a hell of a lot more interested." Keep scrolling to find out why McConaughey's July public message is turning heads.
Matthew McConaughey's most recent message sounds political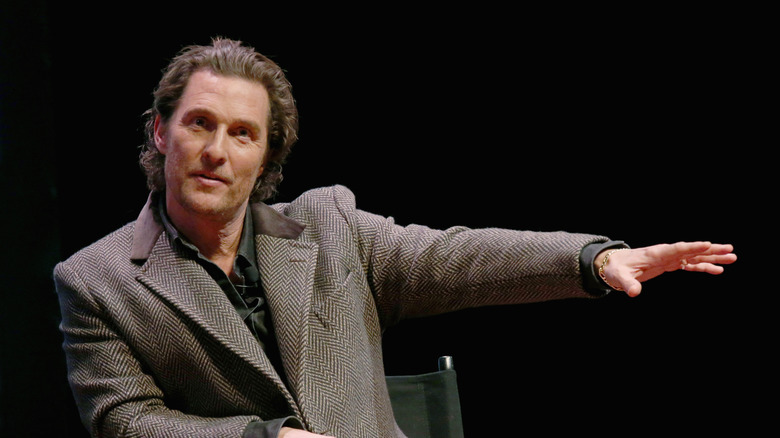 Gary Miller/Getty Images
Matthew McConaughey took to Twitter on the Fourth of July, sharing a nearly 3-minute long video clip of himself in front of an American flag. He wore his hair slicked back in a ponytail and rocked a pair of gold-rimmed aviators. The "Dallas Buyers Club" actor started the upload by wishing America a happy birthday and stating that this year's trip around the sun was another "head-scratcher." 
"But let's also remember that we're babies as a country," the actor continued. "We're basically going through puberty in comparison to other countries' timeline, and we're going to go through growing pains," he said in his smooth McConaughey voice. "We are going through growing pains. This is not an excuse, this is just the reality, and this is good, because we got to keep learning, we got to keep maturing, we gotta keep striving, we gotta keep climbing, we gotta keep building," he shared before adding that we must continue to evolve.
McConaughey stated that the alternative stinks. "We're constantly in motion, we're on the way, trying to get wiser, trying to get braver, trying to dream more, trying to do more, trying to be more fair, take the right kind of responsibilities to gain the right kind of freedoms," he said. "Let's rock, America. Happy Birthday, just keep livin'. I'll see you there," he ended the address. Could this mean we'll be seeing him in the Gubernatorial race in 2022? It certainly seems so.