How Much Was Richard Donner Worth At The Time Of His Death?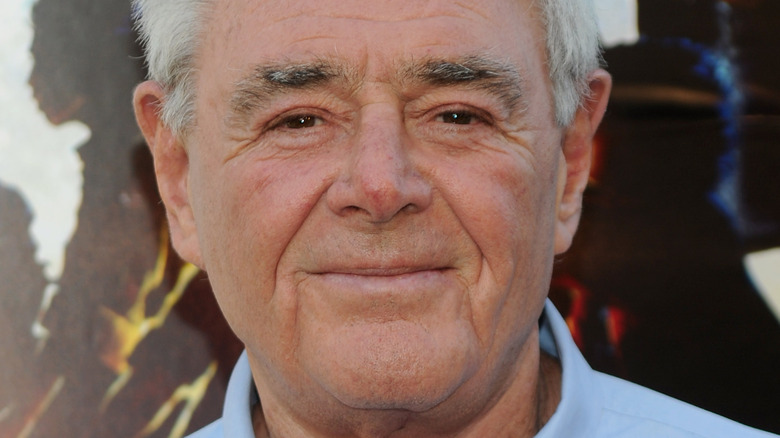 Alberto E. Rodriguez/Getty Images
Hollywood and fans are paying tribute to legendary director Richard Donner after his death on July 5. Donner was behind some of the most beloved movies of the 20th century, including "The Goonies," "Superman," and the "Lethal Weapon" franchise. Donner was also responsible for gems such as "Ladyhawk" and the holiday favorite "Scrooged."
Donner's death was met with an outpouring of tributes from fellow Hollywood A-Listers. Danny Glover, who broke into stardom as Sgt. Roger Murtaugh in Donner's "Lethal Weapon" series, paid tribute to the late director. "My heart is broken," he told Deadline. "I will so greatly miss him." Glover's co-star in the "Lethal Weapon" franchise, Mel Gibson, also paid tribute to Donner. Gibson told Variety, "If we piled up all the good deeds he did, it would stretch to some uncharted place in the firmament. I will sorely miss him, with all his mischievous wit and wisdom." Donner's 1978 movie "Superman" helped pave for the Marvel Cinematic Universe hits and the "Batman" series. That fact wasn't lost on Marvel Studios chief Kevin Feige, who tweeted, "Richard Donner not only made me believe a man could fly, he made me believe that comic characters could be brought to life on the big screen with heart, humor, humanity, and verisimilitude."
The outpouring of love and tributes for the prolific director speaks to him as a person and his influence on Hollywood. But how much was Donner worth when he died? Keep reading to learn more.
Richard Donner was worth $200 million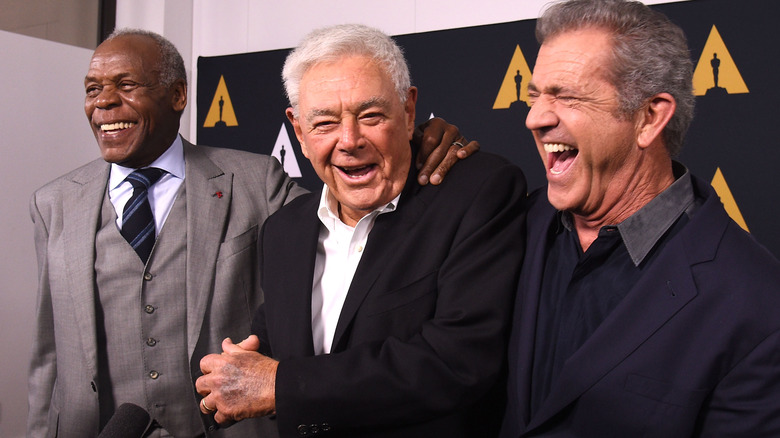 Joshua Blanchard/Getty Images
According to Celebrity Net Worth, director Richard Donner was worth $200 million when he died. The outlet reported that the figure is a combined net worth with his wife, Lauren Shuler Donner, who was also his producing partner. In addition to the movies Donner directed, he and his wife co-produced several movies in the "X-Men" franchise. Donner and his wife owned property in Maui until 2015 when they sold it for $16.5 million. At the time of Donner's death, the couple owned two homes in the Los Angeles area, adding to their vast wealth from their movies. 
Following his death, Lauren took time to remember her husband and respond to the outpouring of tributes. "He was a great man. I was a very very lucky woman," she told Variety. "The love for him coming out is amazing. ... He was larger than life and fun and generous, and everybody who knew him loved him, absolutely loved him. I have so many emails and texts — I will never be able to get through them. The outpouring of love. The good news is all this love came out when he was alive, just his attitude and his joie de vivre." Shuler Donner continued, "I have this philosophy. I believe that the director's personality is on the screen. Dick was a big, larger-than-life, generous, happy guy who just wouldn't get bogged down in anything petty..." Our thoughts go out to Donner's loved ones.