Who Is Jamie Lynn Spears' Ex, Casey Aldridge?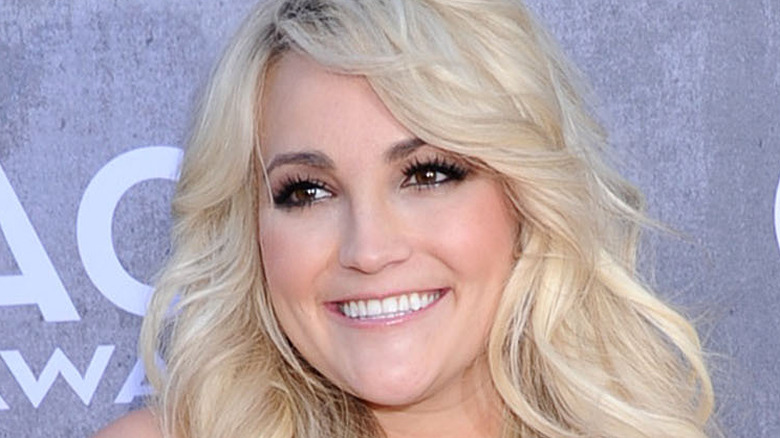 Shutterstock
In the wake of the statement Britney Spears gave to a judge in Los Angeles, detailing the horrific conditions she's been subjected to under her 13-year-old conservatorship, the entire Spears family has been under scrutiny. Britney singled out her father, but said, per Variety, "My whole family did nothing." Jamie Lynn Spears, who had been mostly removed from the scandal, was now bashed by fans for not standing up for her sister.
Jamie Lynn eventually broke her silence via an Instagram story. "I don't care if she wants to run away to the rainforest and have a zillion babies in the middle of nowhere," she wrote. "I can assure you that I've supported my sister long before there was a hashtag. And I'll support her long after." However, Britney's ex-husband Jason Alexander called Jamie Lynn out. He released an exclusive statement to the Free Britney Twitter (via Radar Online) account in support of Britney and said, "Jamie Lynn also hasn't had a conversation with Brit in almost a year so I don't know what that brat was spoutin off about yesterday."
A number of Britney's exes have spoken out in support of her — Kevin Federline, Justin Timberlake, Jason Alexander — we're wondering what's up with Jamie Lynn's ex and baby daddy, Casey Aldridge? Keep reading to find out.
Jamie Lynn Spears' ex has been charged with a felony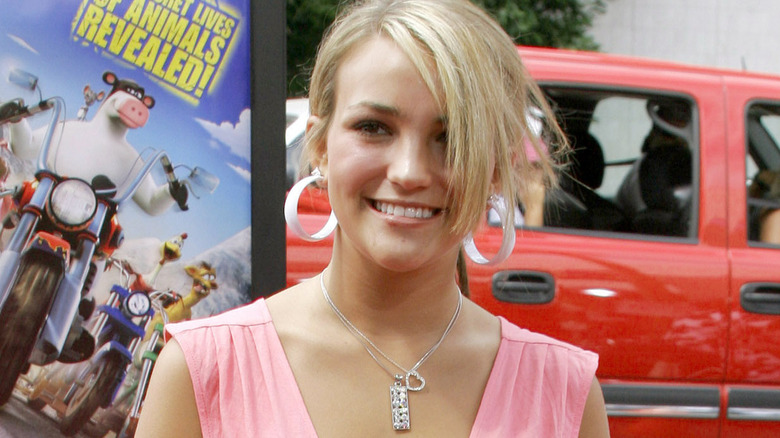 Shutterstock
As "Zoey 101" fans may recall, Jamie Lynn Spears gave birth to a baby girl at the age of 16 with her ex-boyfriend, Casey Aldridge, per OK magazine. Jamie Lynn and Aldridge started dating in 2005 and got engaged in 2008. She gave birth to their daughter Maddie in 2008. They called off their engagement in early 2009, reconciled in the summer of 2010, and broke up for good in November 2010.
Aside from his relationship with Spears, Alridge is most notable for his multiple run-ins with the law. In February 2019, he was arrested for drug possession in Mississippi, per Us Weekly. Police found Aldridge passed out in the driver's seat with the car still running. He was found to be in possession of Xanax, lorazepam, oxycodone, and drug paraphernalia. Then, in early 2020, Aldridge was charged with five counts of burglary of a storage facility and one count of burglary of a private home, per Us Weekly. He was arrested on December 30, 2019 after robbing several places near Gloster, Mississippi. TMZ reported that Aldridge attempted to steal several rifles. He was charged with felony burglary and, if convicted, faces up to seven years in prison.