The Real Reason Lauren Bushnell's Baby Was Hospitalized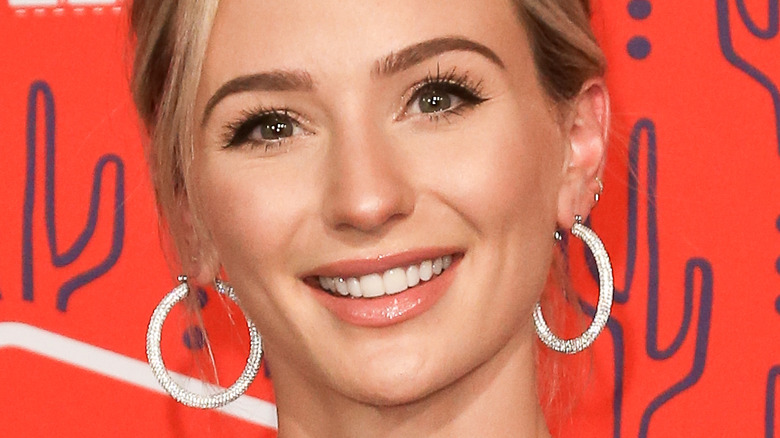 Shutterstock
"The Bachelor" alum Lauren Bushnell and husband Chris Lane seem to be on cloud nine after welcoming their son Dutton Walker Lane on June 8.
Lauren shared the happy news on Instagram, writing, "Your dad and I can't get enough of all 9 pounds of you. Now back to baby cuddles and praising Jesus over and over again for this little miracle!!" Chris seemed equally thrilled, adding, "Words can't describe the love I feel inside my heart for this little man! Thanks for all the prayers. I will never understand how @laurenlane birthed a 9 pound baby! DUTTON WALKER LANE welcome to the world."
It appears the couple has settled into new parenthood quite nicely, as Dutton and his dad watched golf on his first Father's Day and got an introduction to the family dogs. Chris even wrote a song before Dutton was born titled, "Ain't Even Met You Yet" — too sweet! Yet, although these two are head over heels for their son, he was recently hospitalized. Keep reading for more details.
Lauren Bushnell's son is recovering after a health scare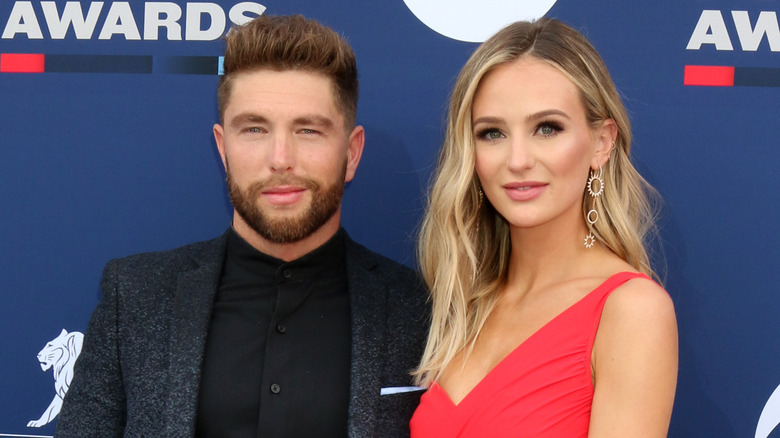 Shutterstock
Lauren Bushnell and her husband Chris Lane rushed their son Dutton to the emergency room when they thought he had an ear infection, according to Page Six.
Lauren addressed the situation on her Instagram Stories (via Page Six), saying, "14 hours later we are home and resting but basically he has a common virus (basically a cold) and ear infection but with babies so small and under 28 days old they worry about meningitis and do a full work up / spinal tap." The parents have to administer medication and are praying "it doesn't turn respiratory or get any secondary infections." We are glad to hear Dutton is on the mend!
However, this is not the only time Lauren discussed her son's health. On June 27, she got candid about her "opposite of glamorous" breastfeeding experience, and while she was grateful for the help of a lactation consultant, she "[still worried] if he's getting enough, if my body is doing it's job, and often wonder 'why isn't today going as well as yesterday, is it my fault?'" It seems her situation has improved as she is "incredibly thankful for a healthy, growing baby."