The Pink Music Video You Didn't Know Kevin Federline Was In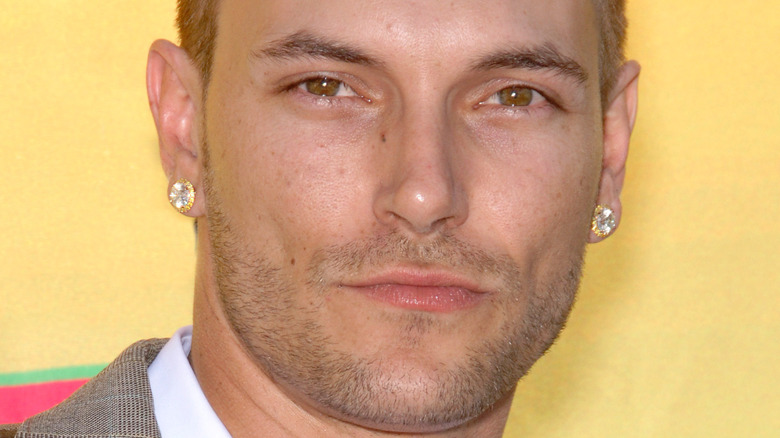 Shutterstock
There's no denying that 2004 gave us some of the best moments in pop culture history. Jennifer Lopez and Ben Affleck ended their engagement, Prince William and Kate Middleton went public with their relationship, "Friends" ended after 10 seasons, and Britney Spears married Kevin Federline. Spears and Federline got married after three months of dating and the latter was scrutinized for his background and not being a good match for the "Oops...I Did It Again" singer.
While Spears was the biggest pop star on the planet at the time, Federline was working as a backup dancer for other pop stars like Michael Jackson, Destiny's Child, Justin Timberlake, Christina Milan, and Pink, according to E! News. In fact, Federline appeared in a music video of one of Pink's most famous hits. Keep on reading to find which video he made an appearance in and whether Pink had a good impression of him.
Kevin Federline laughs at Pink in her music video
Kevin Federline may have danced for the world's biggest pop stars, but he also tried out his hand at acting and played a passerby in Pink's music video for "Get the Party Started." In the video, Pink could be seen getting ready for a party and getting into mischief on the side of the road, stealing skateboards from children. Federline makes an appearance when he and two friends take notice of Pink in their convertible and laugh when she falls off her skateboard.
In reality though, Pink had a professional relationship with Federline, as he also served as one of her backup dancers on tour. Federline must've left a lasting impression on Pink, as she joked about him on Twitter after a radio show tweeted a picture of her performing in the early 2000s. "By the way that is the one and only Kevin Federline dancing behind me," the "Just Like a Pill" singer tweeted in June 2020.
Although Pink has not had a professional relationship with Federline since he married Spears, she did speak out about his ex-wife, telling Andy Cohen on "Watch What Happens Live" in May 2021, "I wish I could have reached out and gave her a hug."