The Truth About The Feud Between Scott Disick And Maluma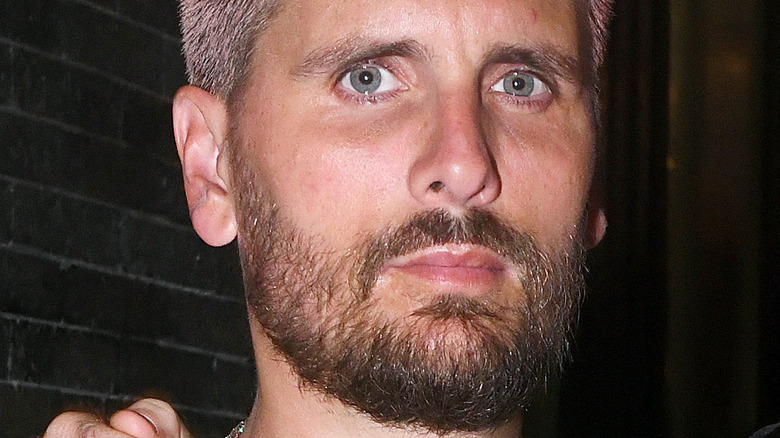 Romain Maurice/Getty Images
A feud is seemingly brewing between reality star Scott Disick and latin music superstar Maluma, and it has some fans feeling very confused.
The unlikely pair have been seen out and about in Miami, Fla. together many times, including for the grand opening of Pharrell Williams' new hotel, the Goodtime Hotel. The outing even sparked dating rumors between Maluma and Kim Kardashian, Disick's sort-of sister-in-law and aunt to the reality star's three children with Kourtney Kardashian.
Photos of Scott Disick hanging out with Maluma have surfaced across social media over the past year, with the "Keeping Up with the Kardashians" star even taking to his own Instagram to share a selfie with Maluma with the caption, "Missin miami." The Colombian singer commented on the photo "miss u too," according to E! News. So clearly, they're pals! Or at least, they were.
Has the reality star and "Chantaje" singer's friendship taken a turn for the worst? Here's why fans are thinking as much. 
The Twitter fight between Scott Disick and Maluma could be staged?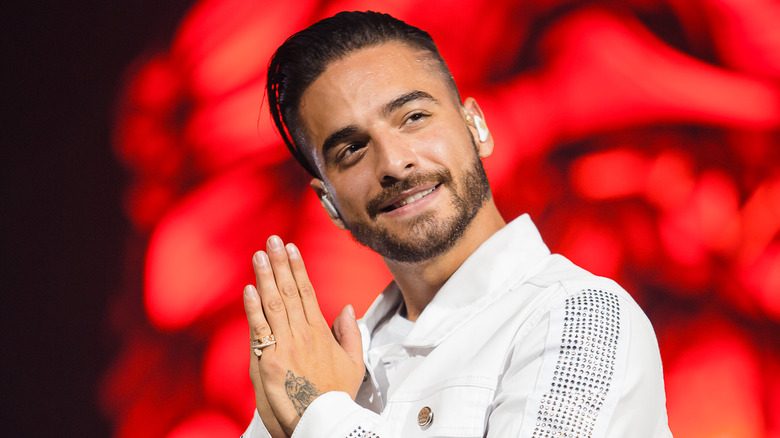 Mauricio Santana/Getty Images
The alleged feud between Scott Disick and Maluma all began when Disick took to Twitter to call out the singer writing "Wtf is with this guy @maluma." The Columbian artist replied writing, "What's up with you? You want to be me so bad that you try to take what is mine?" Disick took the final punch writing, "I didn't have to try that hard, get over yourself your a joke," leaving fans very confused, with some even taking sides.
"Maluma is 100000000x better than you! So don't mess up with him, leave him alone okay??," wrote a fan of the singer. "Jelly he is hotter and a lot more famous?" wrote another Maluma stan. And on the confused end; "Someone pls explain what's happening here," a third wrote.
But before fans get too worked up over the alleged feud between the two celebs, they'll be happy to know the stunt might just be for a music video. According to E! News, Scott Disick is expected to appear in a new music video for Maluma, where the reality star is a part of a love triangle with Maluma and a model. The plot of the video would explain why Maluma claimed Disick is trying to "take what is [his]," making this feud simply a stunt. Well, we love the commitment, though it definitely is a bit ... puzzling!