How Much Is Steve Howey Really Worth?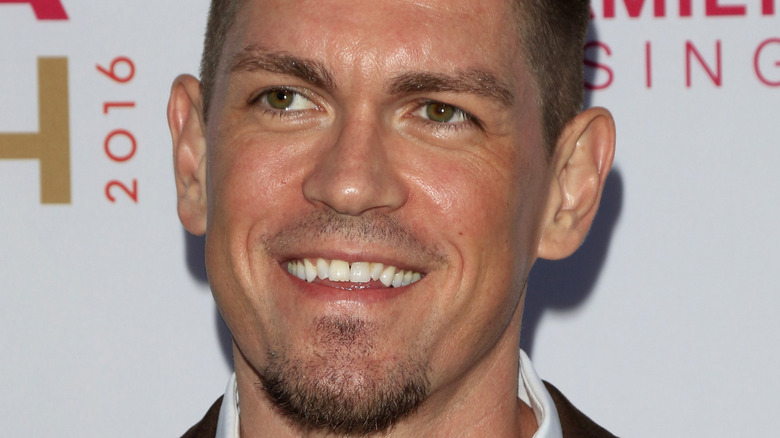 Shutterstock
Thanks to his starring roles on two hit shows, Steve Howey has had a consistent career in Hollywood. But before deciding he wanted to be an actor, Howey also pursued a career as a basketball player. "I had been playing basketball since I was a freshman and he thought, this is it — you're going to get your education with a basketball scholarship," he told CBS' "Watch Magazine" in 2018. "I was into it, and I did get a scholarship to a junior college, but after two years, I realized, I can't keep up with these demigods on the team." Howey added, "I was like, 'I'm done. Maybe I'll be an actor.'"
He did just that and found fame after landing the role of Van Montgomery on "Reba" in 2001. He played the character for six seasons, and it's on the series that he met his ex-wife Sarah Shahi. From there, Howey appeared in movies like "Bride Wars" and "Something Borrowed" with Kate Hudson before finding a home on "Shameless," where he portrayed the fan-favorite character Kevin Ball, alongside William H. Macy and Emmy Rossum for 10 years.
With a career spanning two decades, the star has acquired a nice net worth. Scroll ahead to find out how much Howey is really worth and how far he's come.
Steve Howey's humble beginnings involved growing up on a boat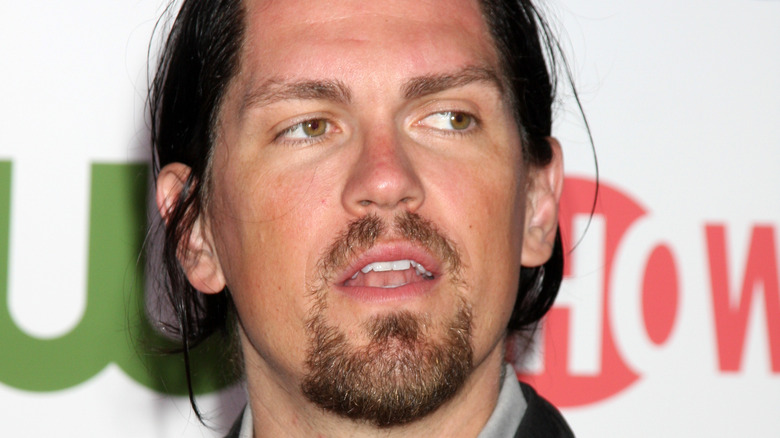 Shutterstock
Before becoming the household name he is today, Steve Howey's childhood wasn't very glamorous. In fact, the actor has been open about his past and the fact that he grew up on a boat. "We didn't have any money, but my parents did work a lot," he told CBS. "They had an aquarium-cleaning business, my mom worked for a sound company, Dad taught acting and made videos on chiropractic care. They were all over the place."
He continued, "They traveled a lot, searching. They were on their own journey and I happened to just go along with them." Howey said that when he wanted something to eat, his dad Bill had to cast a line to catch a fish. He also admitted that there were times he didn't think they'd survive. The star explained, "When there would be a gale [strong wind], my parents would get so freaked about capsizing, they would get harnessed in, bring up the safety raft, and put me in my bunk. So, I would be in my bunk for three days at a time, just coming out to make sure that my parents were still alive."
He told Forbes the experience humbled him as he "got to fish for lunch and dinner. I really learned how to survive on the ocean." Despite the hard times, Howey is now worth an estimated $2 million, according to Celebrity Net Worth.