Joanna Gaines Breaks Silence On Disturbing Allegations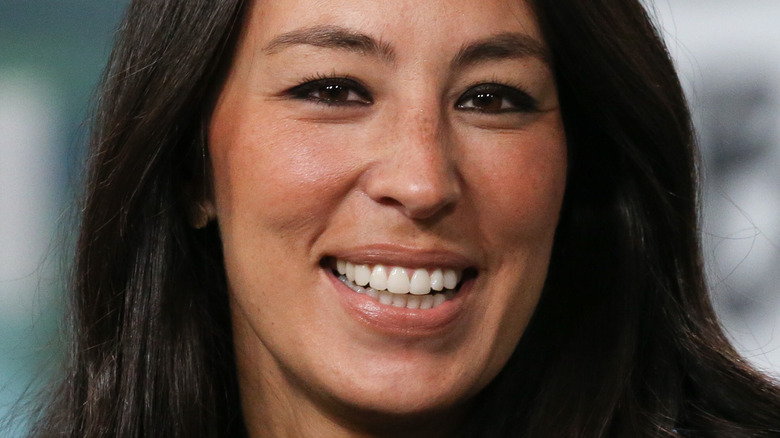 Rob Kim/Getty Images
We will never tire of seeing Chip and Joanna Gaines in our living rooms. The famous couple has been in our lives for a short time, but it feels like we've known them forever. "Fixer Upper" premiered in 2013 per IMDb, airing for five seasons before Chip and Joanna broke our hearts by announcing that they were leaving HGTV. In the interim, they had an adorable son, Crew Gaines, and shortly after their hiatus, they announced a return to television. Cue the happy claps!
"We signed a non-disclosure, and it said, quote/unquote, you can tell your mother, but that's it," Chip told "The Tonight Show" star Jimmy Fallon. "So, mom, I just wanted to make a quick announcement, we are coming back to television. You are going to get to see the kids grow up, you are going to see us, well maybe a six-month delay like the rest of the world, but we are excited to be back."
Of course, that network would later become known as Magnolia Network, which is part of Discovery+. It includes the couple's new show "Fixer Upper: Coming Home," a cooking show starring Joanna, and plenty of other great content that the pair have had a hand in making. We have said it before, and we'll repeat it again... is there anything that Chip and Jo cannot do?  But, while the pair is generally in the good graces of their fans and the press, they still receive backlash every once in a while. Keep scrolling for more deets.
Joanna Gaines claps back at the haters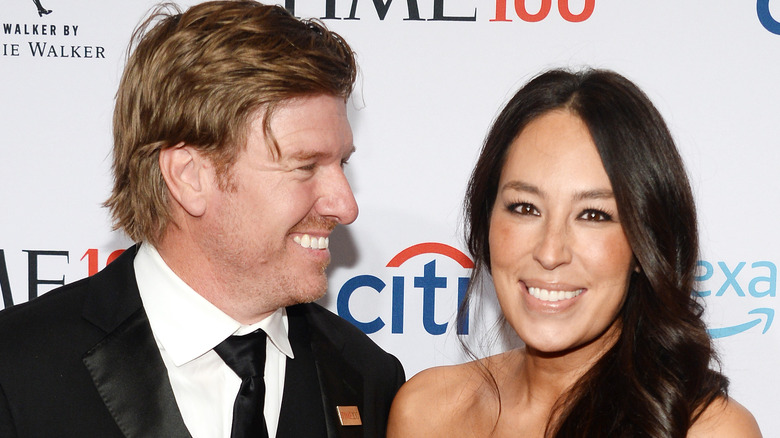 Noam Galai/Getty Images
Backlash in Hollywood is just something that seems to go with the territory, no matter the validity of the subject. Ahead of their highly anticipated launch for the Magnolia Network, Chip and Joanna Gaines made their press rounds and seemingly no topic was off-limits. When talking with The Hollywood Reporter, the couple touched on a few negative comments from fans, including their "lack of diversity" on the show (including few same-sex couples on episodes) and a 2016 conversation with a pastor who did not see eye to eye with them on LGBTQ+ rights.
"Sometimes I'm like, 'Can I just make a statement?' " Joanna said with tears in her eyes, according to the outlet. "The accusations that get thrown at you, like you're a racist or you don't like people in the LGBTQ community, that's the stuff that really eats my lunch — because it's so far from who we really are. That's the stuff that keeps me up," she continued, noting that they would rather be judged by their actions than speaking out against every allegation.
Joanna also touched on being on the other side of the coin, as she and mother went through some challenging moments after immigrating from South Korea. Joanna said she also faced some harsh comments. "It was also happening to her. Growing up as half-Asian, half-Caucasian, I get what that feels like to not be accepted and to not be loved," she noted. "That's the last thing I want anyone to ever feel."