One Of Jennifer Aniston's Ex-Boyfriends Opens Up About What She's Really Like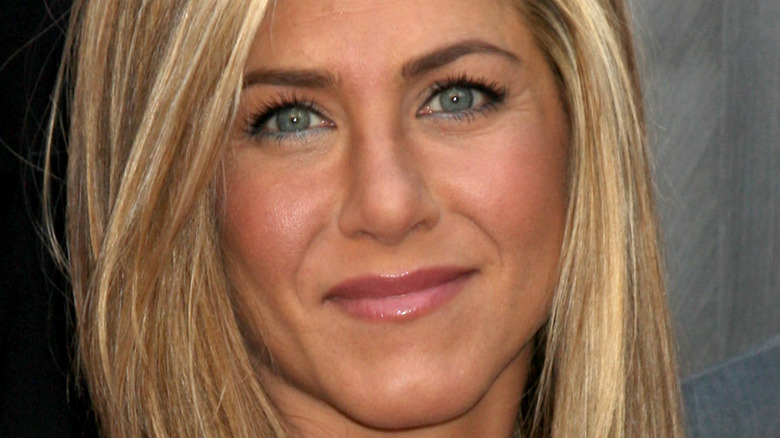 Shutterstock
One of Jennifer Aniston's exes is opening up about what it's really like to date the former "Friends" star. Aniston has been linked to a number of famous faces over the years, so it's easy to forget she dated Counting Crows frontman Adam Duritz way back in 1995. Yep, just as she was getting to grips with fame as Rachel Green she and Duritz were an item, a few years before her "Friends" co-star and real life bestie Courteney Cox was linked to him.
Aniston has been fairly open about her romances and has been vocal about being happy alone rather than with the wrong person following her high-profile divorces from Brad Pitt and Justin Theroux. "When [my marriages] came to an end, it was a choice that was made because we chose to be happy, and sometimes happiness didn't exist within that arrangement anymore," she explained while speaking to Elle in 2018.
"Sure, there were bumps, and not every moment felt fantastic... but at the end of it, this is our one life and I would not stay in a situation out of fear. Fear of being alone. Fear of not being able to survive," she continued. "To stay in a marriage based on fear feels like you're doing your one life a disservice."
So, it sounds like Aniston is definitely pretty self-aware when it comes to romances, but what does Duritz really make of his time with the star? Read on for all the details on their romance.
Adam Duritz didn't even know who Jennifer Aniston was before dating her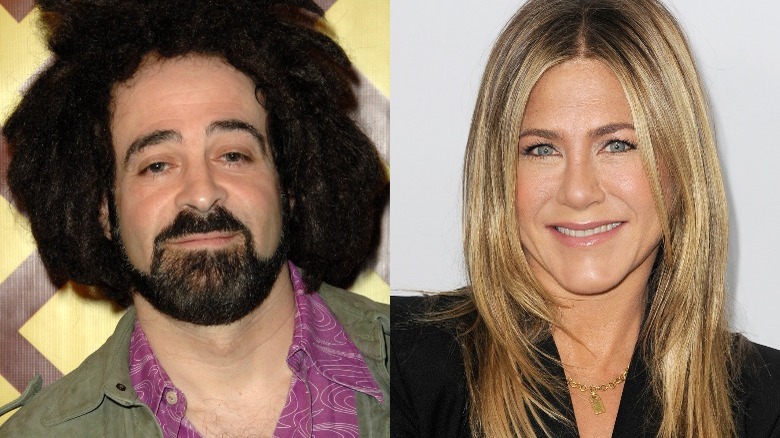 Shutterstock
Adam Duritz opened up about his time dating Jennifer Aniston on Vice TV's "Dark Side of the '90s" — and it sounds like he still has nothing but nice things to say about his ex more than 20 years later. As for what he really made of the "Along Came Polly" star? Well, he said she was "really nice, really funny, really pretty" and claimed (via Entertainment Tonight), "she liked me." Things didn't last long between the twosome, though Duritz — who also been romantically linked to Emmy Rossum — added, "she's a nice girl."
He recalled meeting the star at The Viper Room in Los Angeles in 1995 and explained how a little prank from his friends ended with the two actually getting together. "A bunch of my friends lied to me and told me she had a crush on me. Those same friends lied to her and told her I had a crush on her," he explained. The most shocking part, though? Well, that's the fact that Duritz actually had no idea who Aniston was. Really. 
"Friends" had debuted on NBC the year earlier and the musician admitted he'd been out on tour with Counting Crows for much of that time, so wasn't familiar with the comedy that's now become pretty much totally iconic. "I had never seen it, I don't think," he said. 
We're guessing he's probably seen the show now...