The Truth About Threatening Calls Nancy Pelosi Kept Receiving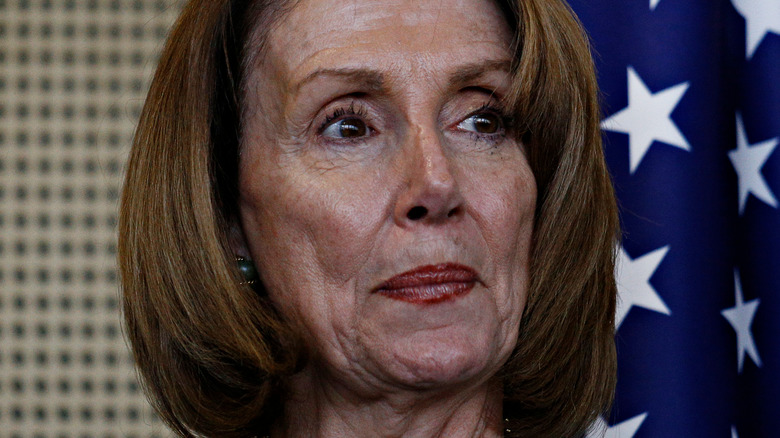 Shutterstock
This article contains threats of violence.
House Speaker Nancy Pelosi certainly has a lot on her plate in between her congressional duties, her role as one of the leaders of the Democratic party, and her other duties pertaining to her job as a representative for the state of California. But there's one matter no member of Congress should have to worry about: their safety. Unfortunately for Pelosi, the 81-year-old career politician has recently been the target of an Ohioan man just months after Pelosi was also nearly attacked by right-wing insurrectionists who stormed the Capitol Building on Jan. 6. 
As Cleveland.com reported on July 6, a resident of Cleveland disclosed during a hearing at the city's U.S. district court that he had made repeated phone calls to police stations in multiple states, during which he stated his intentions to do Pelosi harm. 
So what, exactly, is the story behind it all? How close did the admitted would-be attacker come to endangering Pelosi's life? Keep on reading after the jump to find out.
Nancy Pelosi was the subject of a possible targeted plan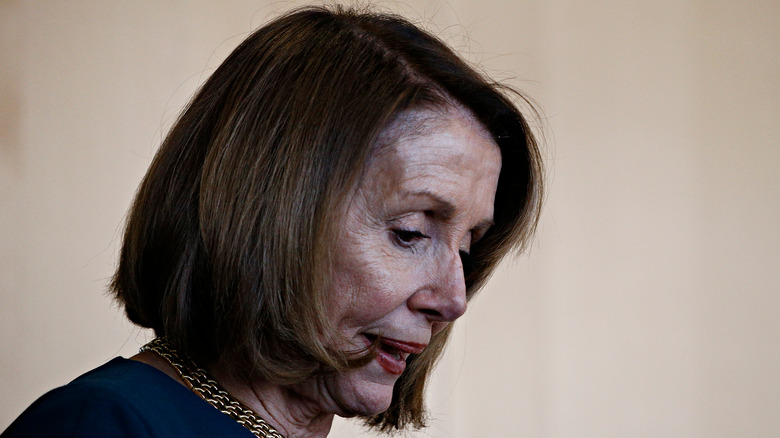 Shutterstock
Per Cleveland.com, 53-year-old David Staudohar confessed, according to a court affidavit, that he had called police stations in the states of California, Kentucky, and Texas to inform members of law enforcement that he intended to assassinate House Speaker Nancy Pelosi. As the media outlet noted, Staudohar singled out Pelosi as a target because, as he told a judge during his hearing in July, "because she is committing treason against the United States of America."
A resident of Cleveland, Staudohar purportedly made three calls to the aforementioned three locations on Nov. 13, 2020, all within the span of a few hours from each other. As Cleveland.com noted, the calls seemed directly linked to the presidential election and the declaration of President Joe Biden as its winner, which was almost immediately followed by then-President Donald Trump's unsubstantiated and baseless allegations of fraud. In one of the calls, Staudohar called himself a "self-made man" who claimed to have "ordered a hit" on Pelosi, adding at the time that he had "ordered two bullets to be put in her head." 
Staudohar was arrested after a later call, which he made on June 24, in which Staudohar purportedly told officers he thought Democrats were attempting to stage a governmental coup and proceeded to describe, in graphic detail, what Pelosi would look like after violently assaulting her. He was charged with making threats against Pelosi, Cleveland.com noted, and his detention hearing will be held on July 13.