How Much Is Naomi Osaka Actually Worth?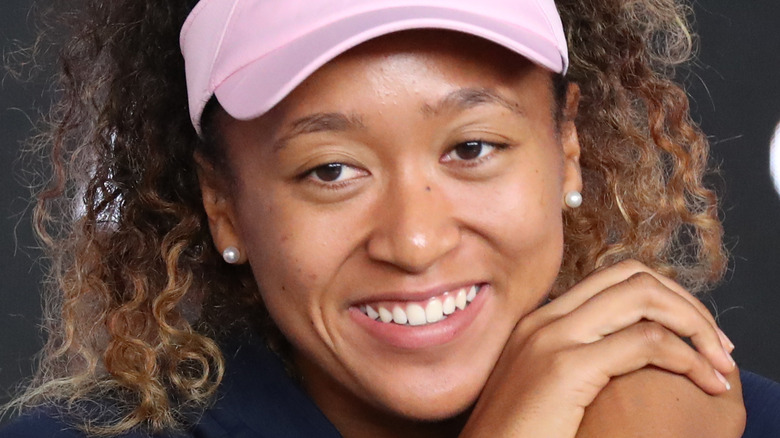 Shutterstock
Naomi Osaka is a dominating force in the world of tennis, but it was actually her dad who steered her towards the sport. "After seeing Venus and Serena Williams at the French Open in 1999 and learning how their father had trained them, Francois was inspired to follow a similar path with his daughters," per Biography. That's why, when Osaka's family relocated to the United States from Japan when she was just 3 years old, both she and her sister started playing tennis. While the siblings trained with their dad, their mom worked to take care of the family financially.
"My parents weren't exactly the richest, so what am I going to do?" Osaka said while talking to Allure in 2019. "I'm not really the smartest. I've been playing tennis my whole life, you know? So there's nothing [else] I can imagine myself doing. It's either I have to be the best or I'm going to be homeless." When asked if "this path" was "decided for her," she admitted, "I think in the beginning, yes, for sure, but as I grew up, you know ... I started thinking that those dreams, they're things that I really want to accomplish. So yeah, I think it was more like a push."
That push has certainly paid off! Keep reading to find out how success has led to an impressive fortune for this athlete and what she now has to say about her (seriously lucrative) success.
Naomi Osaka is now the 'highest-paid female athlete ever'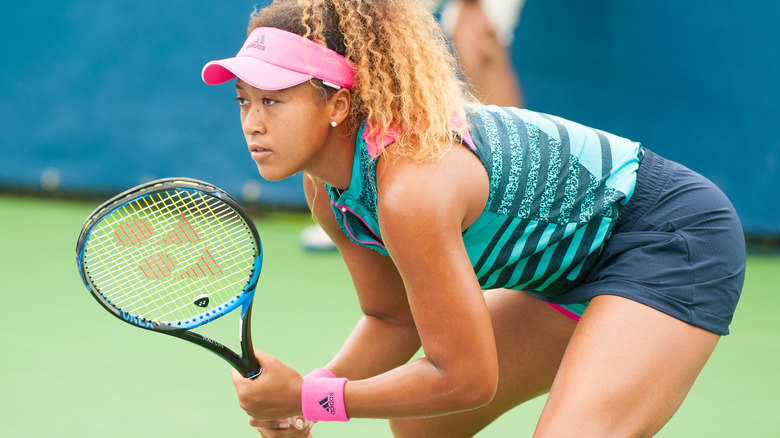 Shutterstock
Naomi Osaka's status as one of the best tennis players around at the moment has not only earned her acclaim from those in the sport and admiration from fans around the world, it's also earned her a lot of money. Indeed, in June, Forbes reported that she is now the "highest-paid female athlete ever." Ever!
Even though Osaka also happened to face a $15,000 fine at the French Open for refusing to do press, she can certainly afford that kind of (relatively minor) financial setback. Taking in a whopping $60 million in just 12 months, with $55 million of that coming from endorsement deals alone, Forbes noted that "demolish[ed] the earnings record for female athletes she set just last year with $37 million." That puts her in the league of legends like Tiger Woods (who she tied on the list of highest-paid athletes) and in front of fellow top tennis pros Novak Djokovic and Rafael Nadal.
While the money seems to be flowing in, Osaka may also be spending quite a bit (or perhaps hasn't cashed a few of her checks yet), because according to Celebrity Net Worth, she currently has a $25 million fortune. Although the star can definitely now say that she's rich, Essentially Sports notes that she explained, "I don't feel that different ... I do feel more confident and prouder of myself that all of my hard work starting from the age of three paid off."