How Much Is Ryan Seacrest Really Worth?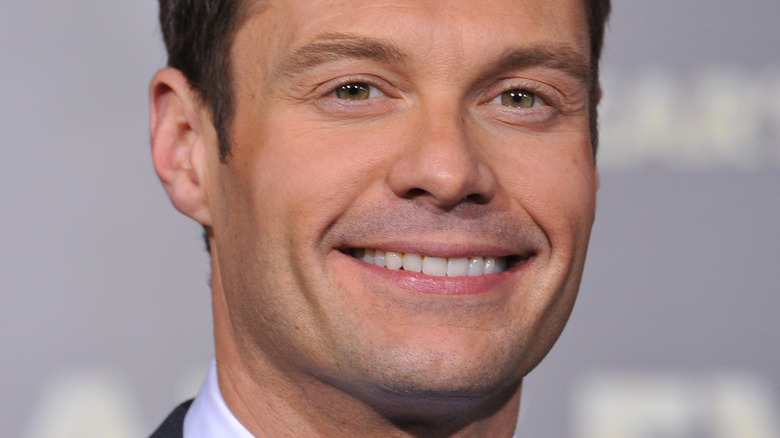 Shutterstock
Ryan Seacrest is one of the most famous people in Hollywood, thanks to his impressive ability to do pretty much anything and do it well. While he's most well-known for being a television personality and hosting shows like "American Idol," he's also got some gigs behind the camera, and his producing career has been pretty lucrative as well. In case you weren't aware, he is one of the producers of "Keeping Up With the Kardashians," and they owe a lot of their own success to him. According to The New York Times, Seacrest also has invested money into restaurants in Los Angeles and Las Vegas.
The star has come a long way in his career, and his passion for radio fueled the fire to his success. Business Insider shares that Seacrest landed a local radio gig after graduating from college and worked his butt off to get to where he is today. Hosting "American Idol" put him on the map, and from there, he gained widespread fame.
In an interview with Oprah, Seacrest attributed a lot of his success to one of his mentors, Merv Griffin. "He taught me a lot," he dished. "He taught me how to leverage. He taught me how to take the success of being a personality and the access you have and build something to have forever. To build an asset. Because you never know how long this is going to last." Keep scrolling to find out how Griffin's advice is paying off.
Ryan Seacrest is almost a half-billion dollar man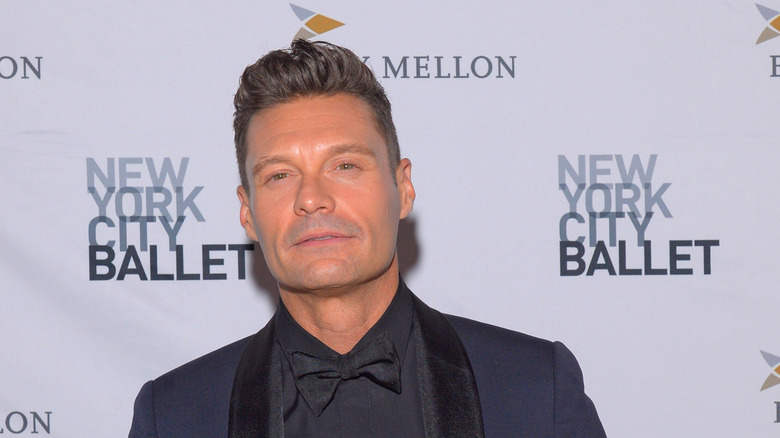 Shutterstock
It's not hard to believe that Ryan Seacrest is worth a ton of money. According to Celebrity Net Worth, Seacrest has amassed a fortune of $450 million. Holy smokes! What's just as mind-blowing is the fact that Seacrest rakes in between $60-$80 million a year... yes, a year! 
In 2011, The Hollywood Reporter shared in 2011 that the "American Idol" host negotiated his salary to $15 million annually (from $5 million). And Screen Rant shares that he's earned about $153 million from "Idol" alone in his career. Another lucrative gig is his seat on "Live! With Kelly and Ryan," which earns him around $10 million a year, per Forbes. In addition, he makes money as an executive producer for "Keeping Up With the Kardashians," and he also has his own XM show. Is there anything he can't do?
With fame and fortune comes some pretty sweet real estate. Mansion Global shares that Seacrest was once the proud owner of a sprawling abode in Beverly Hills. He originally purchased it from Ellen DeGeneres for a little over $36 million in 2012 but put it on the market for $85 million in 2020, looking to turn a large profit. After buying the 9,000 square foot home, he "updated the house with state-of-the-art amenities." In 2017, Curbed New York reported that Seacrest was renting a townhouse on the Upper East Side for $75,000 a month to be closer to his "Live!" post in New York City. Wow!