Why You Recognize Luke Hemmings' Fiancee Sierra Deaton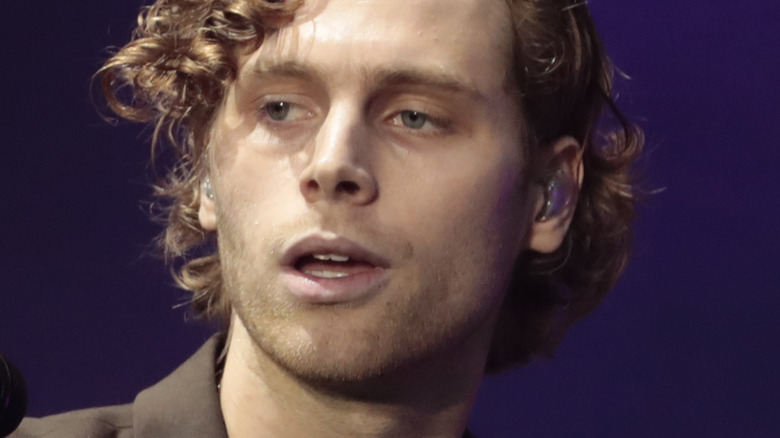 Cole Bennetts/Getty Images
In June, 5 Seconds of Summer lead vocalist Luke Hemmings revealed he was engaged to Sierra Deaton, and fans would like to know more about her. As it happens, Deaton's fiancee has had some singing success herself as well, and people may come to realize they watched her show her stuff on reality television several years ago.
Neither Hemmings nor Deaton post all that frequently on their respective Instagram pages. However, they did go public with their romance during the summer of 2018. Deaton posted a couple of photos in July 2017, while he shared a sweet shot showing them together about a month later. The 5SOS singer simply captioned his snap with a black heart emoji and a portion of Deaton's middle name, Thao. He added a few updates about his romance at times after that, and one of those Instagram posts was an array of photos captioned "Ha Long Bae" as he traveled to Vietnam to see Ha Long Bay with Deaton.
A year after Deaton's initial romance reveal, she uploaded a series of photos to Instagram as she declared her love for Hemmings and wished her "very best friend" and "my soul mate" a happy birthday. It took nearly another full year before Deaton posted about Hemmings on her Instagram page again, and when she did, it was about their engagement. She teased, "it was fun keeping this a secret for so long, but my heart is nearly bursting at the seams. can't wait for forever."
Sierra Deaton had a singing career with major transitions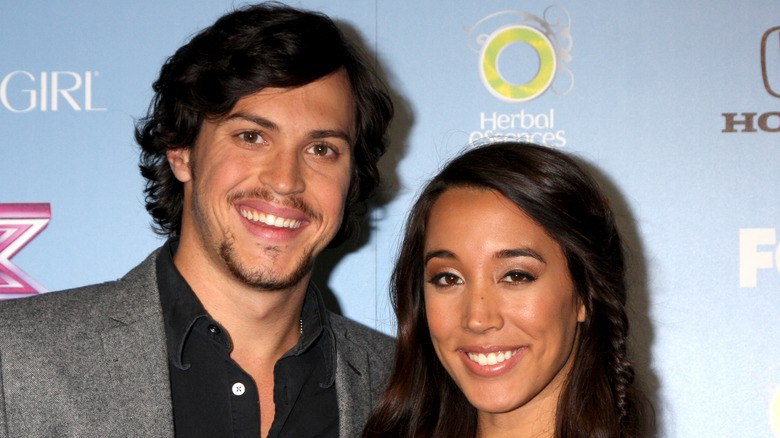 Shutterstock
Luke Hemmings' fiancee's full name is Sierra Phuong-Thao Deaton, noted Newsweek, and she has a British father and Vietnamese mother. As Billboard detailed, Deaton used to be half of the singing duo Alex & Sierra. They won Season 3 of "The X Factor" in 2013 and had been dating for several years at that point. In September 2017, Deaton and Kinsey revealed on Twitter they'd split both romantically and musically. While they'd been "two kids who met on the beach in Florida in 2009," a lot had changed over the following eight years. They tried to stay together musically, but ultimately determined it was best to go their separate ways.
Deaton told Billboard she'd been "choosing the relationship over the fight" back then and she was excited to make her own music. Deaton also noted she'd learned "to be true to myself and be happy with me," and avoid relying on a boyfriend to validate her. A year after dissolving Alex & Sierra, Deaton started releasing her own music and went public with her romance with Hemmings.
Although she's proven she's a fabulous singer, TV Overmind noted that Deaton has had success in dance too. She is an accomplished Irish dancer who won several international titles, and she also trained in ballet, jazz, tap, contemporary, and hip-hop. Her fans know she is certainly much more than just Hemmings' fiancee, and she's got plenty of talent of her own to showcase.